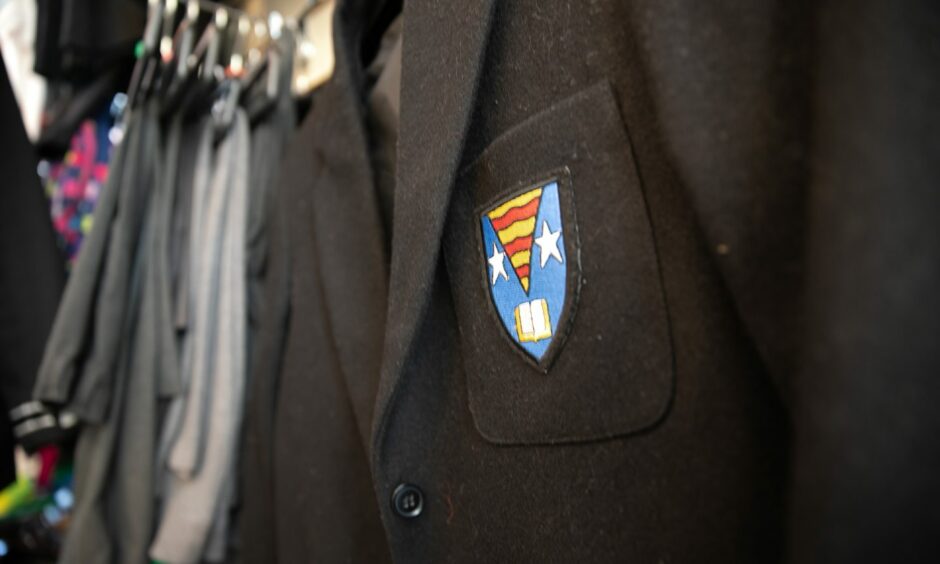 Should branded school uniform be ditched to cut the cost to families?
As new guidance is developed for school uniform policy in Scotland, we want to know what our readers think about the rules around what children wear for class.
Some pupils are required to wear blazers with their school crest, others branded sweatshirts, hoodies and polo shirts.
But with the rising cost of living putting pressure on family budgets, cutting the cost of kitting out kids for school is more important than ever.
Increasing the use of generic uniform items which parents can buy wherever they choose is one option likely to be encouraged by the Scottish Government.
These would include plain coloured sweaters and polo shirts which are usually cheaper than those branded with school logos.
What do you think?
What are the costs?
Uniform items listed for sale for local schools include blazers for St Paul's Academy, Dundee, at £48, for Monifieth High School at £48 and Kirkcaldy High School £37.99. Blairgowrie High School's blazers are £42.99 and the prefect hoodie is £19.40.
Logo sweatshirts for many primary schools in Tayside and Fife start at £12.99, while cardigans are £14.99 and single polo shirts £10.99.
By contrast, five plain polo shirts can be bought in Asda for £6, and two coloured school sweatshirts for £4.
New guidance for school uniform policy in Scotland
Principles likely to be included in the new guidance include that uniform policy in Scotland's schools:
seeks to reduce costs
recognises the need for practicality, including in all seasons
reflects sustainability
is informed by views of children and young people.
Before it is finalised, pupils, parents and carers are being for their views to help shape it.
The guidance will not be binding but will be taken into account by local authorities and individual schools in setting their own rules.
The cost can be a significant burden for families."

Education Secretary Shirley-Anne Somerville
Education Secretary Shirley-Anne Somerville said: "School uniform can promote a sense of identity, belonging and connectedness to school.
"However, the cost can be a significant burden for families, although there is no legal requirement to wear uniform.
"We have increased the school clothing grant to help families who need it most.
"Now we intend to go further by bringing forward national guidance aimed at reducing uniform costs.
"This could mean increasing the use of generic items of uniform."
School clothing grants increased to at least £120 for primary school pupils and £150 for secondary school pupils last year.
School uniforms: Should there be national guidance to keep costs down?
Are you paying more for girls' school uniforms than boys'? Research says it's likely