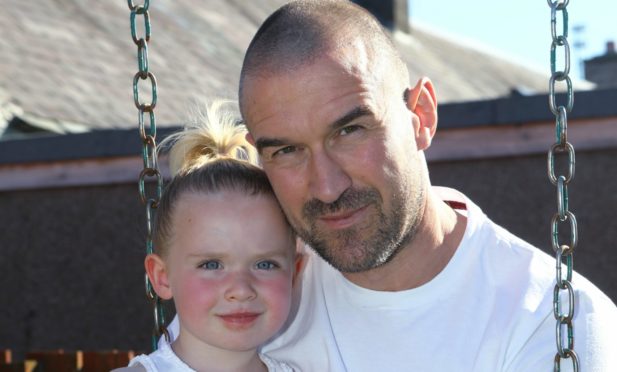 Pressure is mounting on education bosses as hundreds of children have been offered no nursery place or face changing schools.
Parents furious that three- and four-year-olds have been denied places at their local nurseries, or put on a waiting list, have bombarded Fife Council with complaints.
Many children face being transferred from their existing nursery class to a different school than older siblings.
Fife Council's new model for allocating spaces gives priority to children with additional needs or deferring entry to P1, over those from the local area or with siblings at the school.
Suspension of nursery construction and renovation has limited the council's ability to increase provision of early learning and childcare from 600 hours to 1,140 hours from August.
A petition launched in January, which warned children would be left without a place and demanded a review of the delivery model, has now gathered more than 1,600 signatures.
Alan McAllister, of Bonnybank, accused the council of "ineptitude" in managing nursery placements for 2020/21.
He said: "It is causing chaos for hundreds of families across the whole of Fife."
His daughter Caoimhe, 3, has been offered a place at Balcurvie instead of Kennoway, where her older sister is a pupil.
He said: "We have been told that if we do not accept the Balcurvie offer then she will simply not go to nursery.
"Fife Council have given us absolutely no choice but to drive to Windygates then back to Kennoway school then home multiple times per day."
Dr Heather Graham, of Kelty, applied for a place at five nurseries but was given none for daughter Nuala Reddington, 2, who is 44th in a waiting list for their local nursery.
She said: "The Scottish Government was keen to boast that the extra nursery hours would help out working parents and we feel this is nonsense.
"The priority list for places is based upon factors such as social work involvement and developmental delay.
"We feel completely disappointed and let down by Fife Council."
The council said it had faced unprecedented challenges this year but head of education and children's services Shelagh McLean said, despite this, 95% of children offered places were given either their first or second choice.
She said: "We have done our best to make sure there are at least three different options in each nursery area.
"However we understand that some parents will not be happy with the allocation they have received.
"Unfortunately it's just not possible to give everyone exactly what was asked for, and there is no ideal solution which will be suitable for every family and their needs.
"We will work through any appeals as quickly as possible.
"Our staff are doing the best they can under difficult circumstances and we ask that parents bear with us while we deal with this work."
The deadline for responding to offers has been extended.