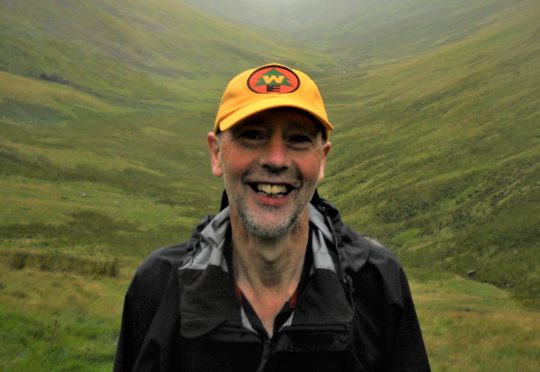 You may recall meeting artist and author Jack Harland in Weekend last year. The avid hill walker has just published his second book, Highland Journal 2: In My Stride.
A continuation of his love affair with the Scottish Highlands, Jack says: "Together with an eccentric travelling companion, I set off to explore the Cairngorms, an area that was to surprise me and become my favourite corner of the Highlands.
"The chapters of the new book cover a wide range of areas of the north and west of Scotland, including insights into the geology of the mountains and notes on the hardy wildlife we encountered."
Jack's passion for Scotland began when he was accepted by Dundee University and, leaving behind a little colliery village of smoke-blackened terraces on the outskirts of Newcastle-upon-Tyne, fell in love with the city at first sight. "The train rattled over the Tay Bridge and the low October sun lit up the mellow stone of the buildings," he smiles.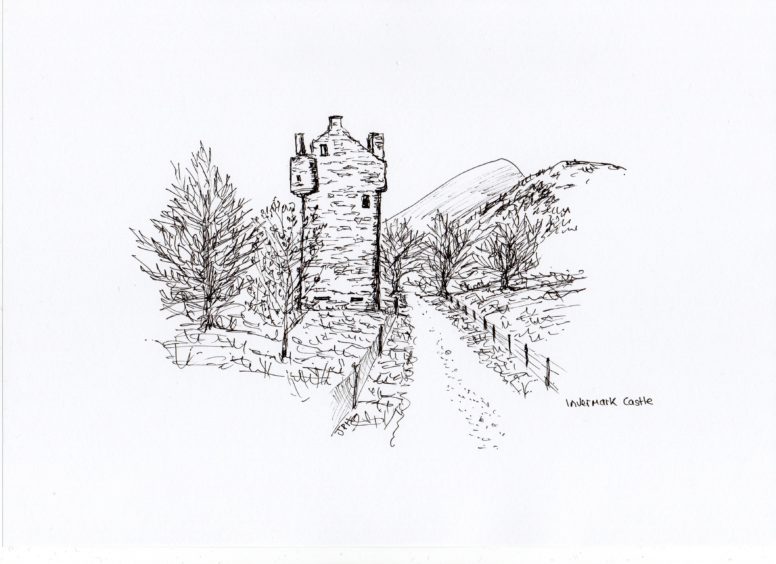 "Five days later I met a Dundee lass and fell in love again. Five months later we were married."
Providing for a growing family. Jack had no time to spend on interests like hill walking and writing but when the children were older, the couple were offered a "remarkably inexpensive" white cottage to rent at Polbain in Wester Ross, on the shore and looking out over the Summer Isles.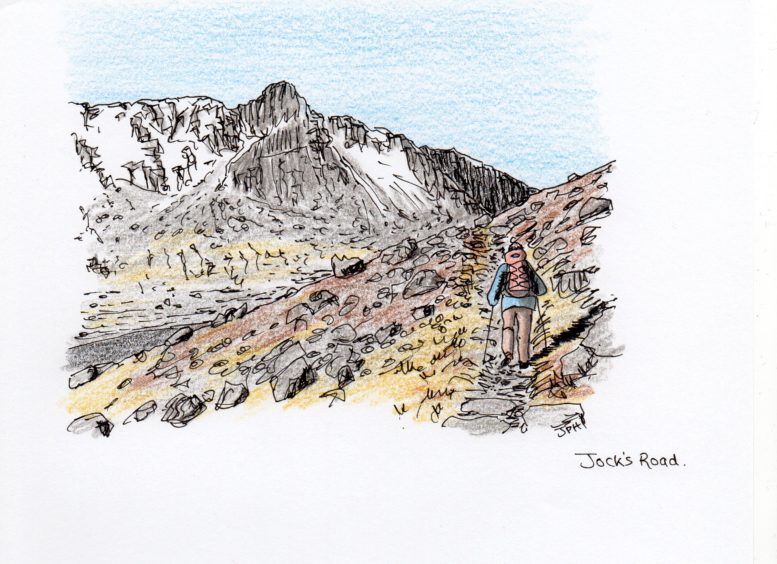 "We had many years of happy holidays there and as the children were either away from home or growing up fast, I had time at last to do the things I had dreamed of," recalls Jack.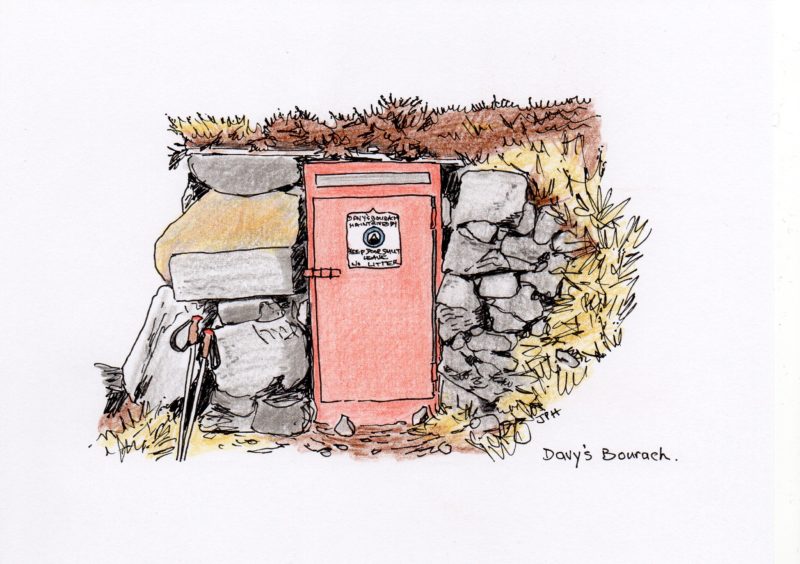 "Each day climbing iconic local mountains like Stac Pollaidh was precious and I began to record them in a journal. Soon I was adding ink drawings, maps and watercolours but I had to wait until I was retired from teaching before I had time to turn them into books."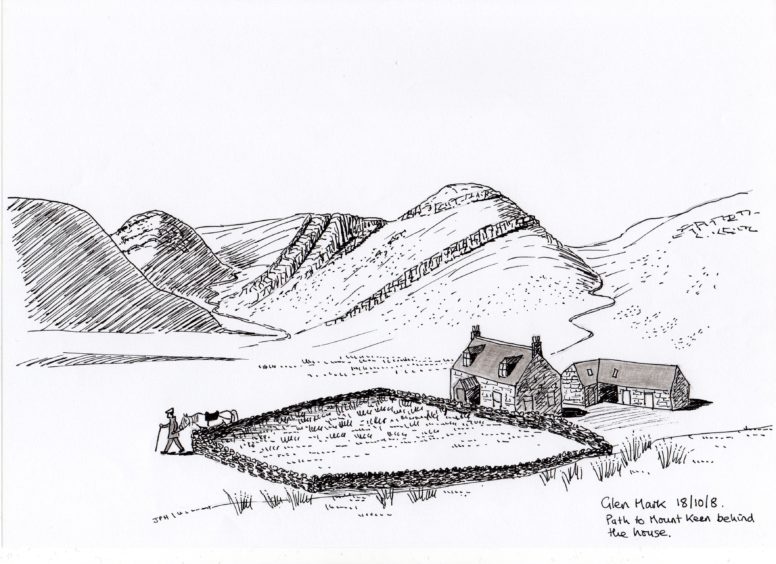 His first book, The Making of a Hillwalker, has been selected for VisitScotland iCentres and Jack now writes regular articles on mountain walks for The Courier's sister paper, The Press & Journal. But ask him about his favourite walks and he replies: "That's a particularly hard one for a person who loves so many parts of our beautiful country. The answer, however, is one that often surprises people.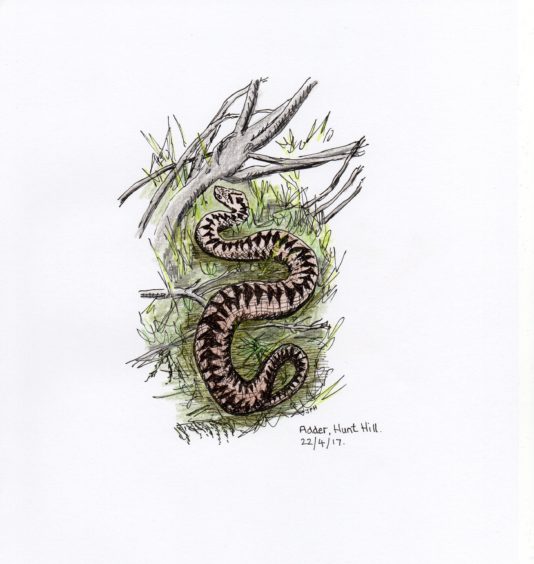 "One of my university lecturers, Dr Allan Small, gave up his weekend and holiday time to take a group of students in his car to explore the hinterland of Dundee. It was on one of these trips that I first saw the cliff face of the Scottish mountains, rising above the Highland Boundary Fault, with the Angus Glens cutting steep-walled troughs into this wild region," he says.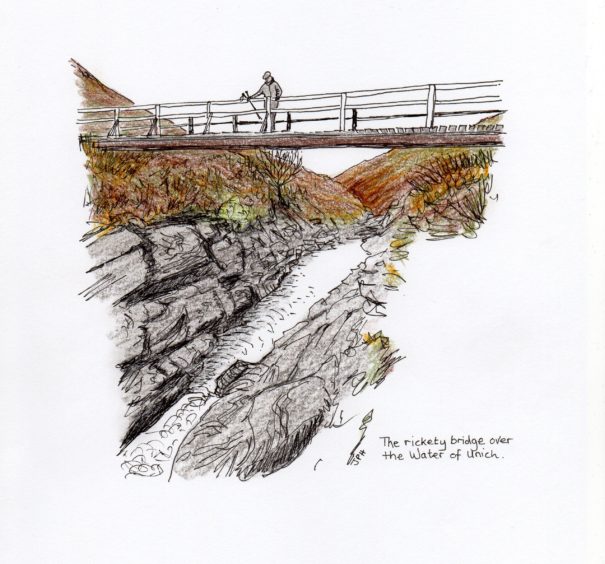 "I was hooked and to this day the Glens remain my hills of home and my favourite corner of the Highlands. Drive up Glen Clova, stopping to see if the resident pair of golden eagles are on the wing, pass the Clova Hotel and park by the visitor centre in Glen Doll.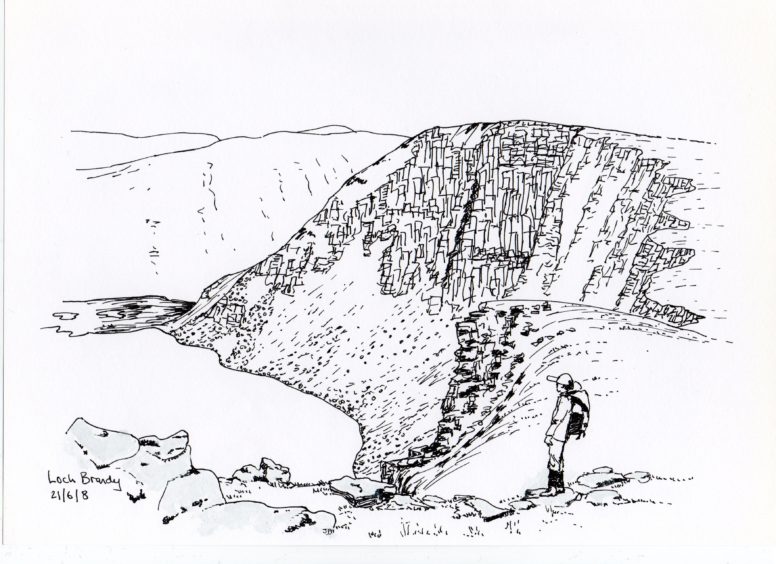 "From there you have a choice of excellent walks, into the lovely Corrie Fee, up to Mayar and Driesh and back down the Shank of Drumfollow. Look out for mountain hares and ptarmigan, and for the charming flocks of dotterel, running here and there among the rocks, looking for insects."
Highland Journal 2: In My Stride by Jack Harland is published by Troubadour, £15.99.