As Scotland's oldest surviving bridge marks its 600th anniversary, Michael Alexander hears how its construction was pivotal to the early survival of St Andrews University.
Stand outside the modern day Guardbridge Hotel and look westwards towards the former Guardbridge paper mill site, and it's easy to see how, for centuries, the River Eden has been both a source of transport and a barrier to be crossed in the north-east of Fife.
On the left-hand side is the 1938-built road bridge carrying the A91 between Cupar and St Andrews – the first poured concrete bridge in Scotland currently undergoing work as part of a £7 million Fife Council bridge repair programme.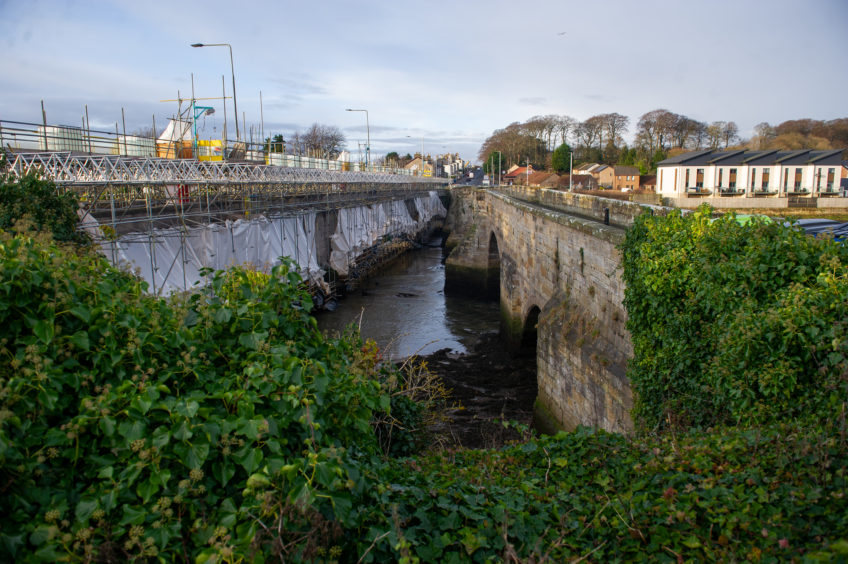 On the right-hand side can be seen the pillars of the bridge that carried the former Leuchars to St Andrews railway that opened in 1852 before being closed in 1969. It was built by Thomas Bouch whose massive Tay Bridge infamously collapsed on December 28 in 1879.
As 2019 draws to a close, however, it's the "overlooked and forgotten" stone bridge in the centre – thought to be Scotland's oldest standing medieval bridge – which has been quietly marking its 600th anniversary.
The Gare/Gair Bridge at Guardbridge was completed by Bishop Henry Wardlaw in 1419 to support the foundation of St Andrews University and to provide safe access for students and others en route to St Andrews.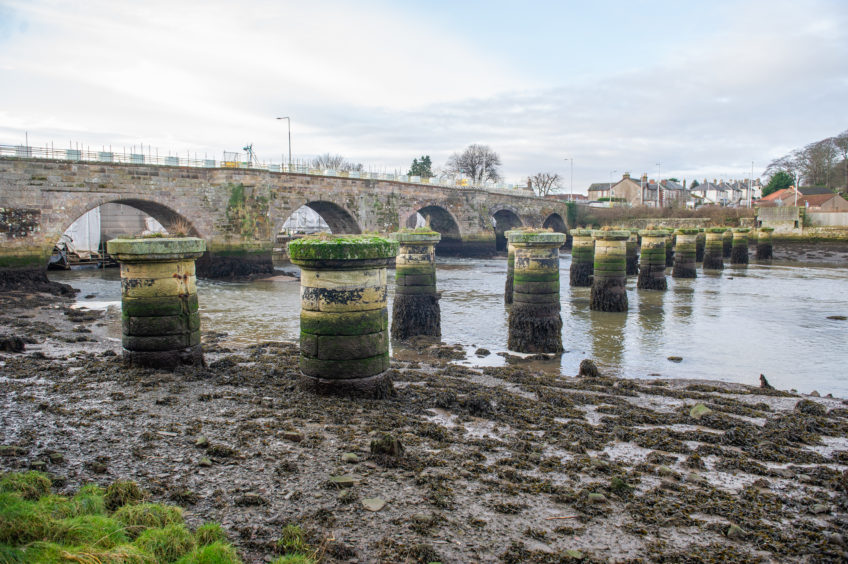 Its six-arched span across a tidal river was a major feat of medieval engineering that was still carrying heavy traffic as late as 1938.
Fife Council archaeologist Douglas Speirs told The Courier that the Brig o' Balgownie over the Don at Aberdeen was older.
However, there was evidence to suggest the Aberdeen bridge seen today is a 17th century re-build meaning that Fife's Gare Bridge, now used as a pedestrian and cycleway, is "arguably" the oldest standing bridge in Scotland.
"It's never easy to be definitive about these things as all old bridges have been rebuilt many times," said Mr Speirs.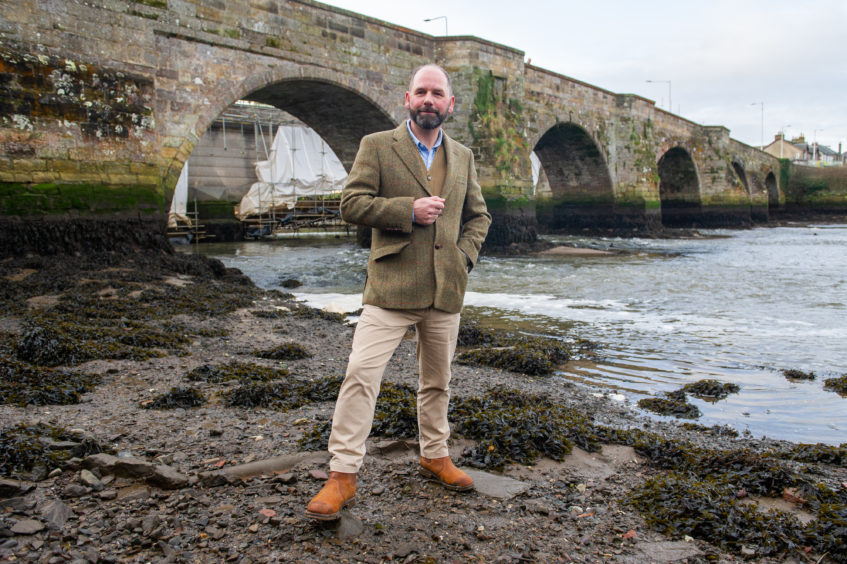 "It's like the Only Fools and Horses episode when Del asks Trigger:  'How long you had that brush now Trigger?' Trigger replies: 'Twelve years, Del but it's had seven new handles and 10 new heads'. But in the case of the Gare Bridge, it stands today, essentially as it was built."
The importance of the Eden estuary has been evident for centuries.
The former paper mill site – now occupied by Eden Mill and St Andrews University's Eden Campus Energy Centre- stands on reclaimed land under which lies the old port for Cupar.
Ships sailed here from ports all over Europe with cargoes like bone and coal and left with whisky grain or potatoes.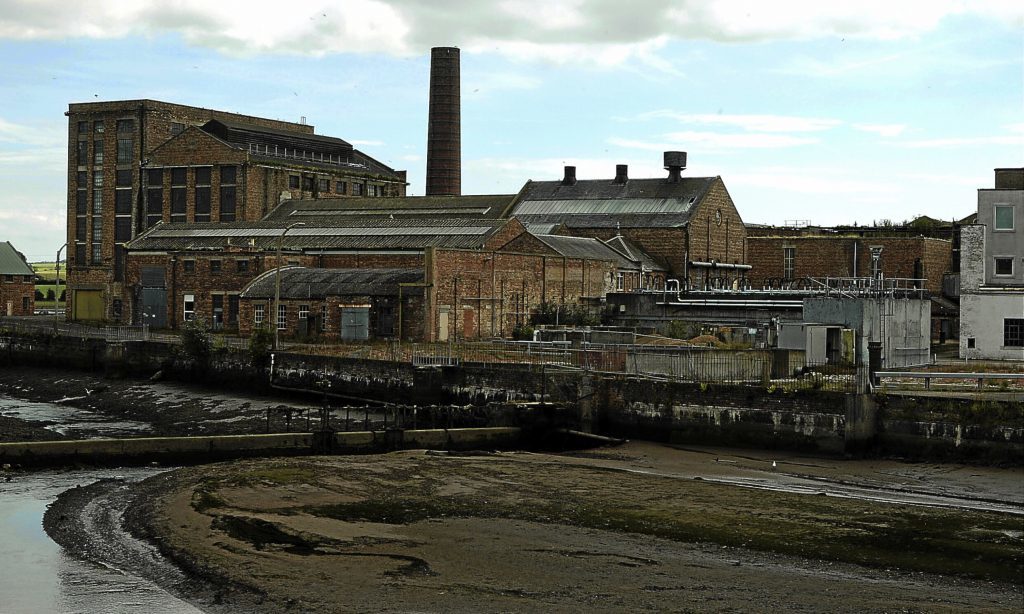 However, despite being an "incredible" medieval structure, Mr Speirs said the Gare Bridge's significance in crossing the Eden is not widely recognised.
"Although often said to have been built to assist pilgrims en route to St Andrews, this not true," said Mr Speirs, a graduate of St Andrews University.
"It was built by Bishop Wardlaw as supporting infrastructure to ensure the success of the bishop's newly founded university at St Andrews – the university was founded in 1411 and received its papal charters in 1413. The bridge was started in 1419 after a load of clerics – almost certainly university students – were drowned crossing the Eden for want of a bridge.
"It operated from 1419 until 1938 and it's still solid today. The problem was its narrow width, not its load-bearing capacity.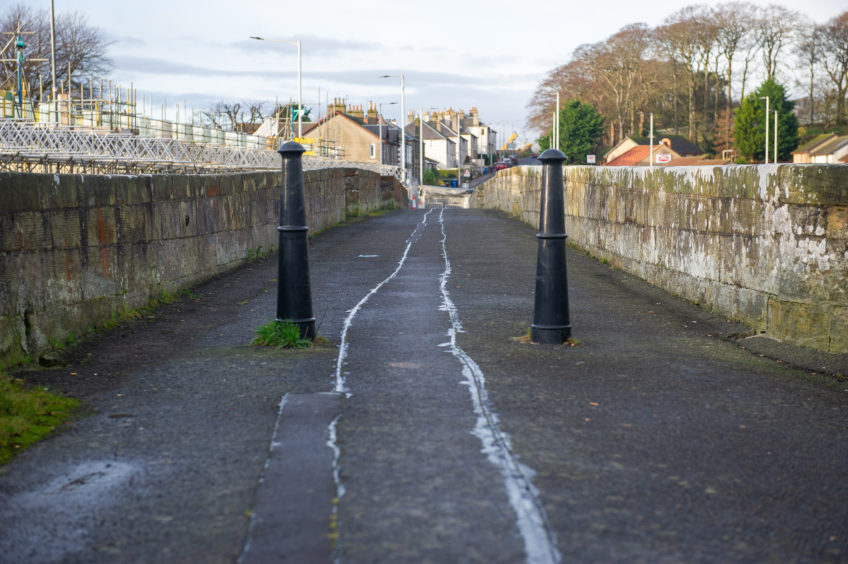 "The newspapers in the 1930s are full of reports of altercations on the bridge when two cars would meet in the middle and neither would reverse to let the other pass."
Mr Speirs said the name Gare Bridge has never been satisfactorily explained. The accepted opinion of academics is that it is derived from the French gare, meaning a halt or a stop – the theory being that pilgrims halted or stopped there before the bridge was built to rest before crossing the Eden in safety through numbers.
However, Mr Speirs said this cannot be true as the French word gare was only first coined in the 18th century.
"Instead, the name Gare, possibly comes from the Scots word 'gair', meaning muddy although there are other possibilities," he said.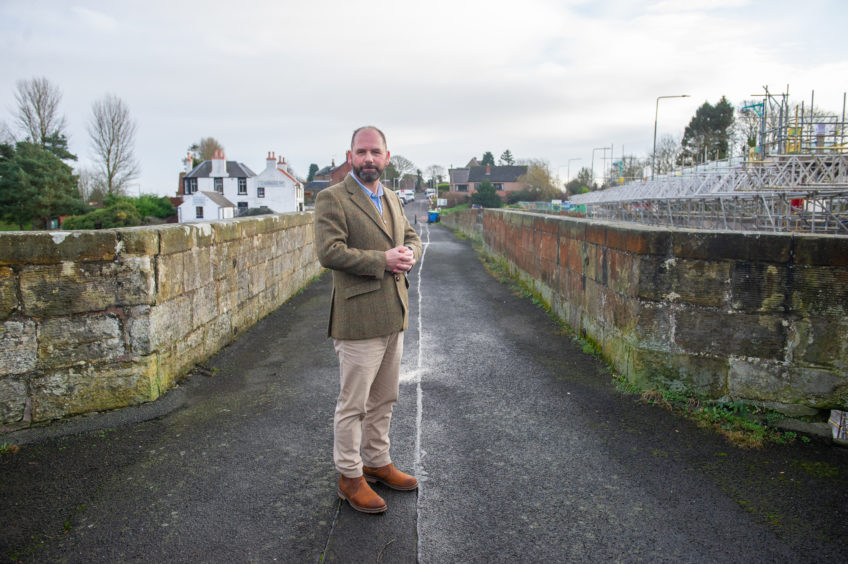 "Interestingly, Adair's  map of 1703 shows a Magdalan gair at Dundee. The site is known today as Magdalen Green. Did Magdalan gair mean Magdalan muddy area?"
Mr Speirs said the Gare Bridge is one of four late-medieval bridges in Fife (Gair, Peeking, Dairsie and the Inner Bridge over the Motray Water at Guardbridge).
All lie within the episcopal Regality of St Andrews and he believes this nationally important collection of late medieval civil engineering marvels deserved to be much better known.
"Forget the famous pier walk," added Mr Speirs. "St Andrews University students should be walking the Gare Bridge in memory of its 600 year old origins in making the lives of students easier and safer. Perhaps students should start a new tradition?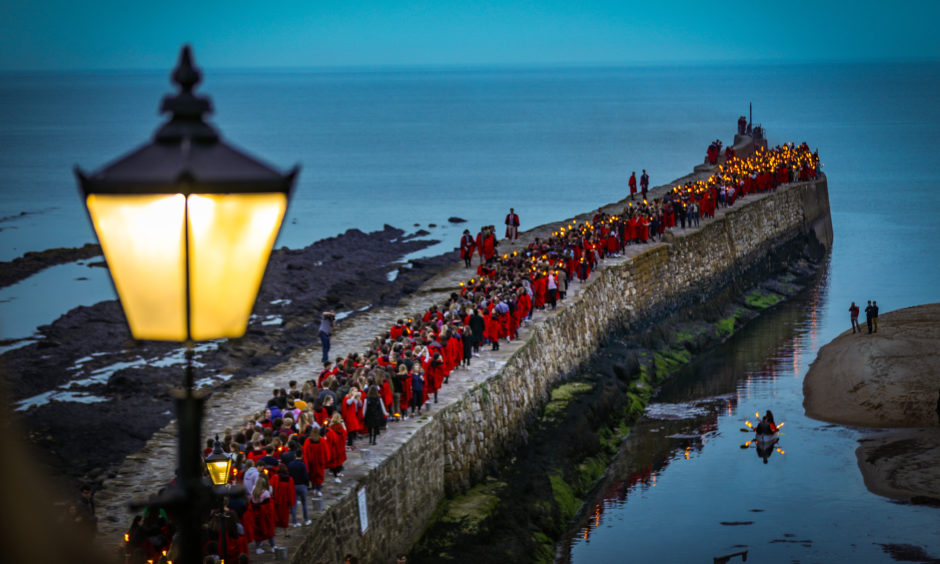 "I was told as a student at St Andrews that the pier walk had its origins in students coming down to the harbour as a sign of respect to welcome visiting masters and scholars but the internet describes a much more modern origin – John Honey, a student who rescued some drowning sailors in c.1800.
"If the students were to start walking the Gare Bridge on some selected date each year, they could show their appreciation to Bishop Wardlaw and could legitimately claim to be following in the footsteps of their medieval student forebears which you can't say of the pier walk.
"As Wardlaw's 1419 papal supplication says, if the bridge wasn't built the university would have to withdraw from the city!"