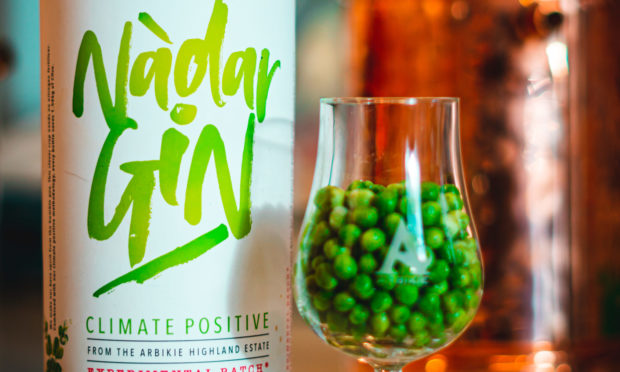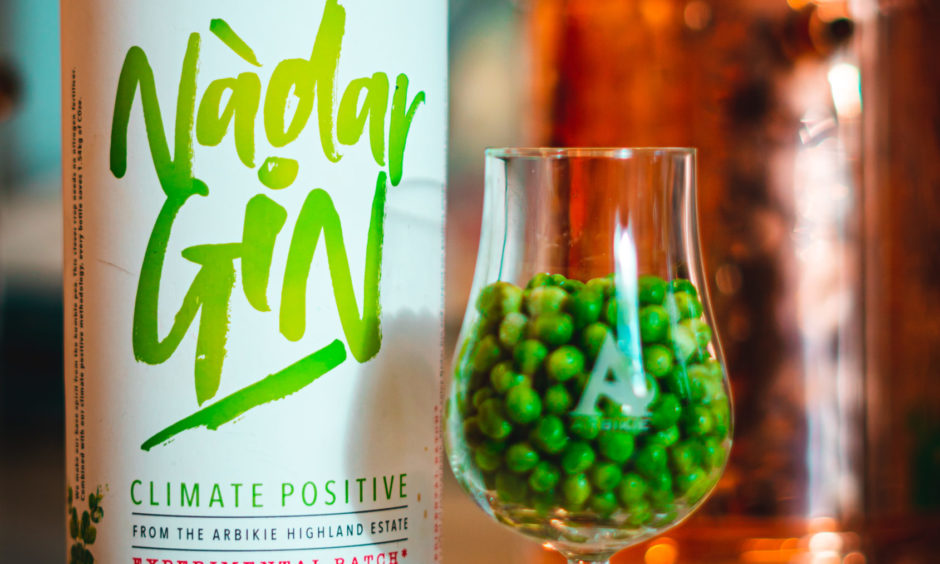 A Tayside distillery and scientists from two of the region's leading research institutions have formulated the world's first "climate positive" gin – made from peas.
The product has been described as "another great example of Scottish teamwork and ingenuity."
Five years of research at Abertay University and the James Hutton Institute, in collaboration with Arbikie Distillery, has culminated in the new gin, named Nàdar.
Each bottle of the product, created by Arbikie's master distiller Kirsty Black, has a carbon footprint of -1.54kg carbon dioxide equivalent, meaning it avoids more carbon dioxide emissions than it creates.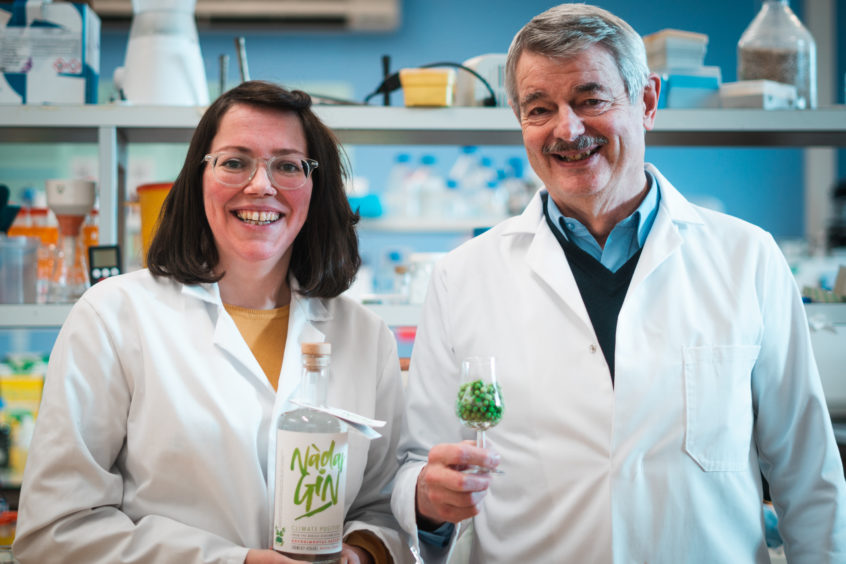 This environmental performance — significantly better than traditional wheat gins — is mainly achieved by utilising all useful components of peas from the de-skinning and distilling process, to create home-grown animal feed.
It also takes advantage of the peas' natural ability to source essential nitrogen for growth from the atmosphere through a process known as "biological nitrogen fixation", negating the need for environmentally-damaging synthetic fertilisers.
In addition, during harvesting, some nitrogen is left behind in-field in crop residues, improving soil fertility and function for the next crop in the rotation.
During distilling, a waste product known as "pot ale" is created from the leftover pea protein and spent yeast and this can be used as a highly nutritious animal feed.
The aim is to offset the high environmental costs of importation of animal feeds, which are most often derived from soybean and commonly sourced from cleared rainforest and cerrado regions.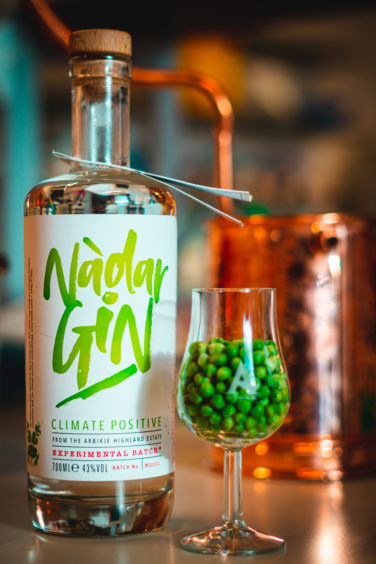 The first batch of Arbikie pea gin pot ale is currently being used to feed cows on a farm neighbouring the distillery, which is based near Montrose.
Ms Black said the finished gin product is flavoured using natural botanicals, plus lemongrass and citrus leaf, contributing to a "fresh and fruity" aroma.
She said: "Year on year we see the weather, harvest timings and crop quality change – all highlighting the need to address the climate crisis now.
"By producing the world's first climate positive gin, we are taking initial steps towards improving our environmental impact, while demonstrating what can be achieved when like-minded researchers and businesses come together."
Dr Pietro Iannetta of the James Hutton Institute, said: "We must be more efficient, and the best place to start is locally.
"Towards that end, this is not simply a story of a new gin but is in fact another great example of Scottish teamwork and ingenuity. Nàdar is fully provenanced as a sustainable Scottish product."