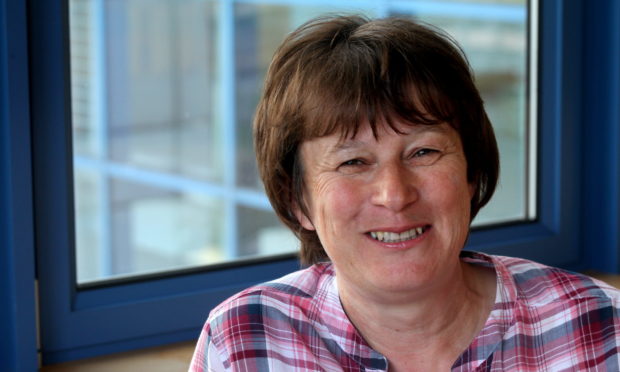 Dundee researchers are leading a project to identify which Covid-19 sufferers are likely to become seriously ill after contracting the virus.
It is still not known why some people who are hospitalised with the disease recover fully, while others see their condition deteriorate, sometimes resulting in death, often after living with the illness for a number of days.
The Dundee University team is looking to develop a test that can predict early in the Covid-19 infection which patients are at risk of worsening and going on to require treatment in intensive care wards.
The multidisciplinary team will draw on expertise from across its world-leading life sciences department, including experts in the immune system, respiratory diseases and analytical tools.
The team will study the blood of people infected with Covid-19 in a bid to identify danger signs that a patient's condition is about to deteriorate.
Doreen Cantrell, Professor of Cellular Immunology at the university's School of Life Sciences, has been awarded £294,000 to fund the project.
She said, "Our research has been established to respond to a clinical need for tests that can predict early in Covid-19 infection which patients are at risk of worsening and needing intensive care treatment."
She said the University of Dundee has a world-leading centre for mass spectrometry, a method of analysing and measuring samples and in this project's case it meant "the many thousands of proteins in white blood cells."
She said her team would work with James Chalmers, a leading respiratory disease physician at Ninewells Hospital.
She said she also hoped the work would allow them to identify "new drug targets" – molecules in the body linked with a particular disease.
"This will support the treatment of the acute respiratory complications associated with severe Covid-19 infections."
The project is one of several across Scotland to benefit from almost £5 million of Scottish Government funding.
A second study at the university will examine longer-term effects of having Covid-19, including on the lungs.
Both projects are expected to start immediately and end after six months.
Professor David Crossman, Scottish Government chief scientist for health, said: "Scotland is in a strong position to undertake clinical research and the response from universities and research institution to this Covid-19 research call emphatically reinforces that view."
"The range of projects – both scientific subject areas and the different research institutions – that are receiving funding will help us understand many aspects of this terrible disease."