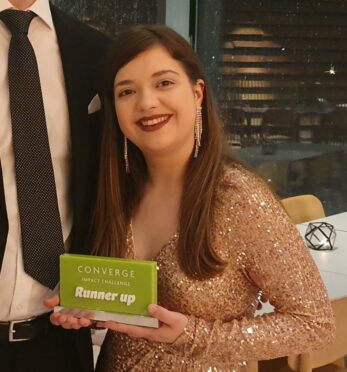 People suffering from Parkinson's disease are using video games to help their speech as part of a groundbreaking new therapy designed by a Dundee student.
Abertay student Jamie Bankhead has designed a game to be used to turn speech therapy exercises into entertainment, which is being medically tested at Great Ormond Street Hospital.
Jamie has already enjoyed success with Dundee company Konglomerate Games, which has created a game to help children with cystic fibrosis with breathing exercises.
His latest project and solo endeavour uses similar techniques to turn speech therapy routines into playable experiences.
Jamie said: "For people suffering from stroke, Parkinson's disease, or one of the many illnesses that cause problems with the voice, speech therapy can be essential for improving quality of life.
"Unfortunately, often this can be tedious and time consuming and adherence can be poor. I wanted to create something enjoyable, something that changes feels like less of a chore."
The game prototype consists of three games and is currently being showcased at the online Abertay Digital Graduate Show.
The first game asks the player to keep a ball bouncing in the air by moving the face in a specific way, to encourage facial movement.
The second is focused on vocal strengthening, with players making specific sounds to make an on-screen character jump.
The final minigame is based around pitch strengthening, as players shoot a bow and arrow by alternating between low and high pitches.
Jamie added: "A lot of research went into making these games, and I feel like this is the most important part of the process because I don't have any specialist knowledge in speech therapy.
"I needed to make sure that everything I was doing was accurate and common. If I made a game that was based on speech therapy routines that were dated or ineffective it was less likely to work or be picked up."
After graduating, Jamie will continue working with Konglomerate Games, a company he founded alongside several other Abertay students that specialises in using games for good.
The company recently won a grant from the UK Games Fund, and won the Unloc Enterprise Challenge sponsored by Verizon.