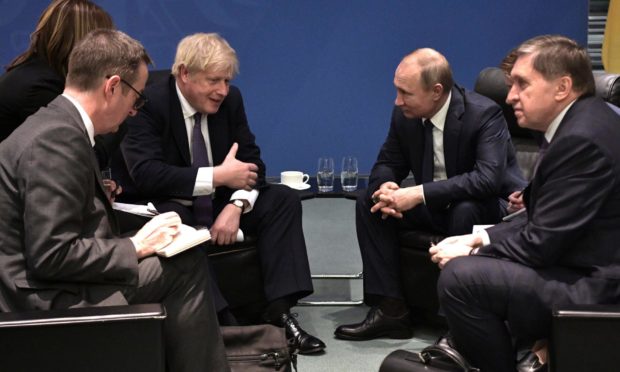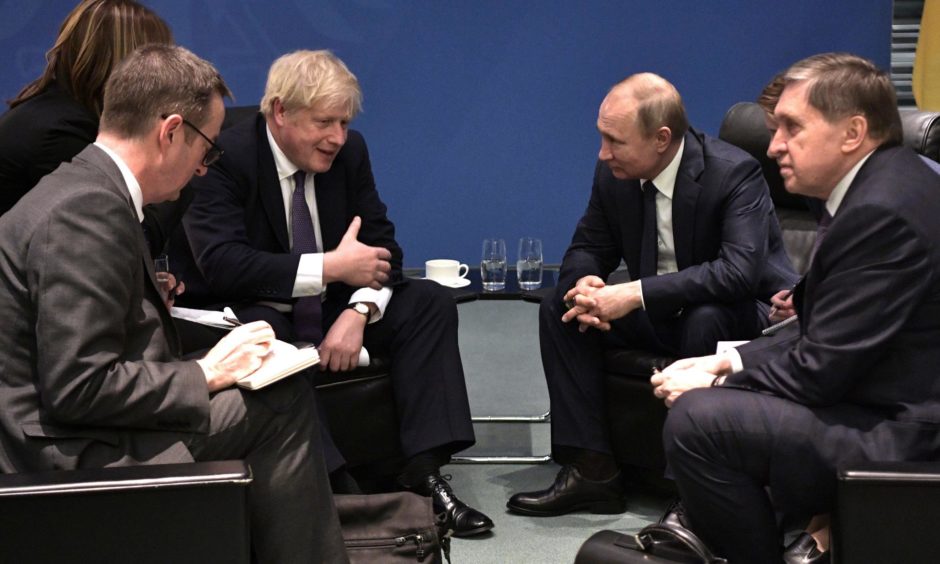 Russia will continue to disrupt British democracy for as long as the UK government decides not to act, an international relations expert has warned.
Professor Phil O'Brien, who leads St Andrews University's strategic studies department, said the release of the long-awaited report into the Russian state subverting of UK democracy had no "smoking gun" of evidence, mainly because Westminster had refused to look for any.
Of the report's key findings, Professor O'Brien said as well as showing a lack of willing to gather evidence by intelligence agencies, details on how susceptible is the House of Lords to Russian and overseas interference made for the most interesting aspects.
No appetite
The intelligence committee report said "several members of the Russian elite", closely linked with Vladimir Putin, "are identified as being involved with charitable and/or political organisations in the UK, having donated to political parties, with a public profile which positions them to assist Russian influence operations".
It goes further, pointing out that a number of members of the House of Lords have business interests linked to Russia, or work directly for major Russian companies linked to the Russian state.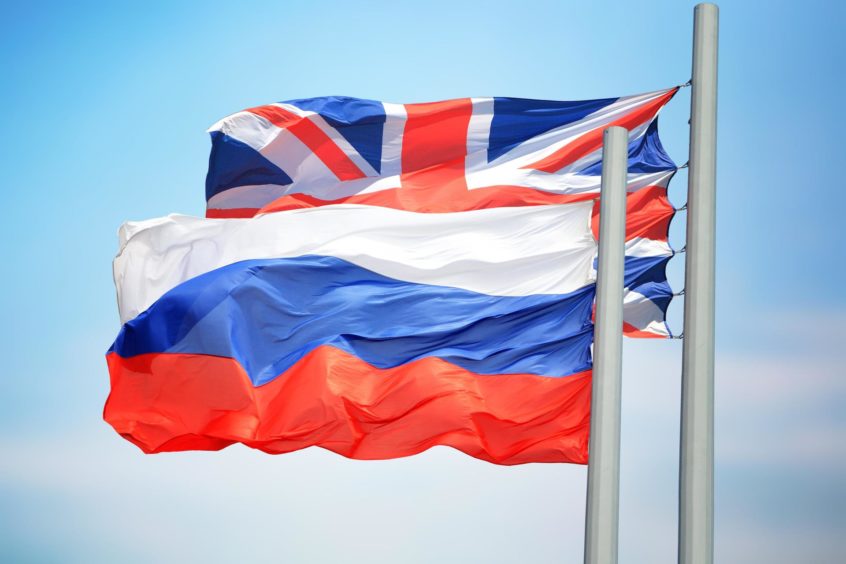 This, Professor O'Brien noted, left them incredibly susceptible to influence, as well as putting pressure on government policy.
He said: "The (findings of the report) are there was not enough evidence to do a report on. The government hasn't collected the information because the intelligence services didn't have it — they haven't bothered to try and find out about it.
"It's a failure (for which) you could throw together a number of reasons. It might be the Conservative Party — which gets a lot of money from Russian sources — did not wish to investigate it.
"It was surprising how little effort was put in to finding out about Russian interference.
"So the report was really about attacking that there wasn't any information to go on because no one had bothered to ask the question."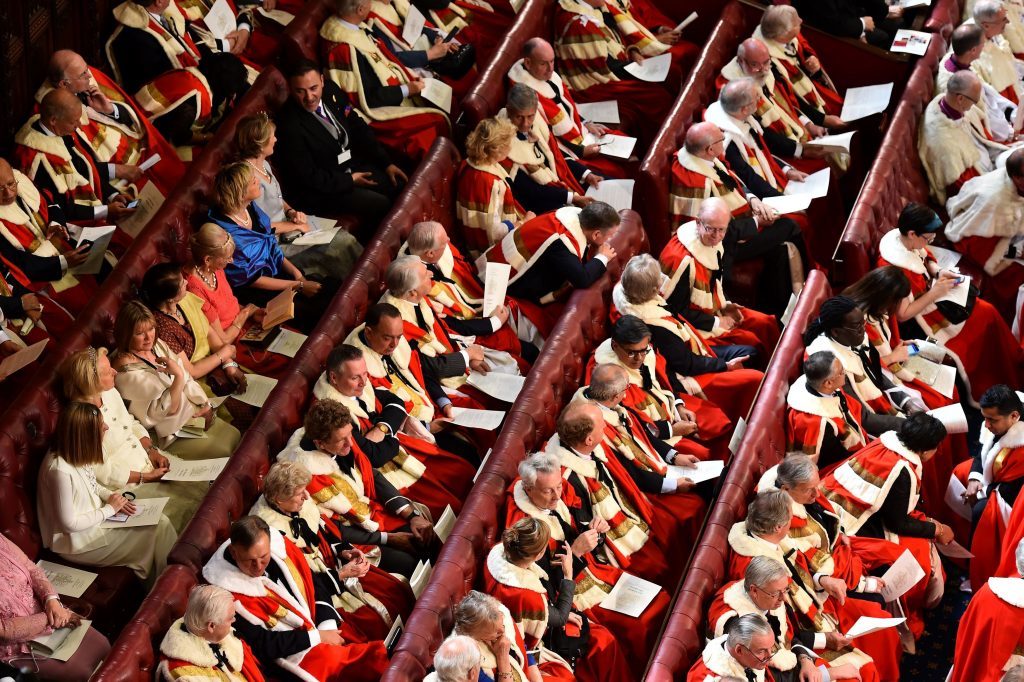 He continued: "The two most fascinating things, beyond the fact nothing had been investigated, are one: there is an influential group of pro-Russian elements putting pressure on the government. There is quite clearly a funded group of estate agents, lawyers etc.
"The other thing is the House of Lords. The system is rife for abuse. MPs in the Commons must declare financial contributions or benefits, whereas it does seem in the House of Lords you can get by not showing your financial interests. It might be the Lords suffers a lot more because of this than the Commons."
According to the members' register of interests, peers with links to Russia include crossbencher Lord Skidelsky, who is a non-executive director of Russian oil refining company Russneft.
Conservative peer Lord Fairfax of Cameron is a director of Sovcomflot UK, which is affiliated to Russia's largest shipping company, Sovcomflot.
Labour peer Lord Ponsonby of Shulbrede has also declared he is a director of Russian oil and gas firm RNG Joint Stock Company.
Indyref interference?
The St Andrews expert said it is unlikely the Scottish independence vote was "swung" either way as a result of Russian meddling.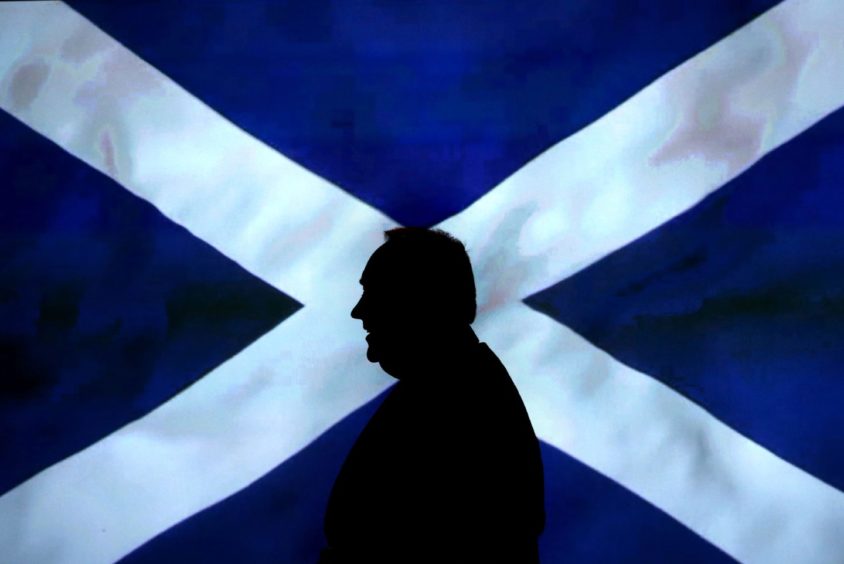 But it appears UK intelligence agencies like MI5 and MI6 were unwilling to conduct investigations into outside interference which could have political motivations, both because they did not want to and because they were never asked.
"I do not think Russian interference swung Brexit and I don't think it swung the Scottish independence referendum," he said.
"Russia is more interested in why they want these things and why we tolerate it is the interesting aspect.
"Russia clearly wants to use the UK as a destabilising force and wants to see Britain break up. Russia is trying to weaken the West. They looked at Brexit as something which could tear apart the United Kingdom. "
Difficult to stop
Russia will continue in its "nihilistic" approach to disinformation spreading as alliance destabilisation and will be allowed to until a concerted effort is made to challenge it.
Stopping the spread of fake news and rumour will be difficult enough on its own, Professor O'Brien admits, but in order for further disruption to stop, the government needs to act.
"This is very hard to stop. It is very easy to get things out now through social media and the like now, so it is almost impossible to stop it.
"The only way you can is to identify the source and let people know. But you are not going to actually be able to stop tweets and rumours — you can only try and mitigate the damage they can do.
"We are unfortunately in an era where rumours and myths are easily spread.
"Look at the QAnon movement in the USA, which is based on completely nonsense rumours.
"The Russians create the rumours and also spread them, which become viral. It becomes impossible to stop it. You just need to find a way to mitigate it."
He continued: "It will all depend on Conservative MPs. If they are happy with the government response and do not make an issue of it, they have an 80-seat majority and there is nothing the opposition can do.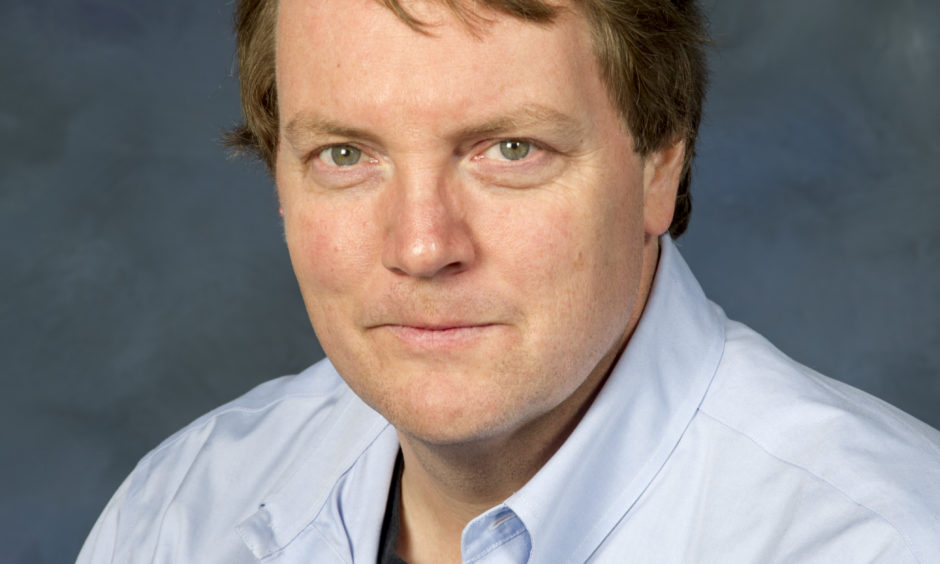 "They have four years to the next election. We can pretty much assume things will move on.
"It is very similar as to what happened in the US, with the Mueller Report.
"The Mueller report was damaging to President Trump, but Republicans in Congress still backed him.
"The UK report is damaging for the Conservatives, but if they have a majority in the House of Commons they can get by."