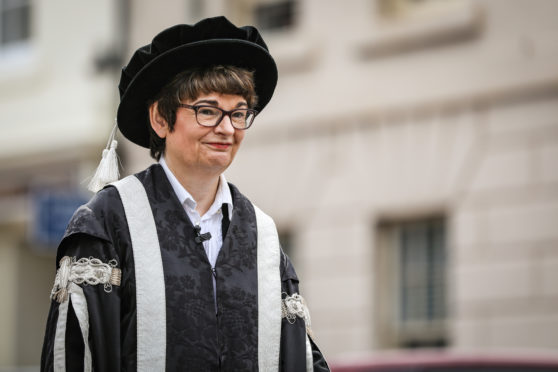 More than 1,900 St Andrews University from 80 countries will take part in online graduation celebrations this summer.
Degrees will be conferred on the class of 2020 via virtual ceremonies to be premiered on social media from Monday July 27 to Friday July 31.
Principal and Vice-Chancellor Professor Sally Mapstone will preside as undergraduate and postgraduate degrees are conferred, and prizes awarded.
Class of 2020 honorary graduate and alumna of the University, Dr Fiona Hill, the former US National Security Council official who testified at Donald Trump's Congressional impeachment hearings in Washington DC, has recorded a special message for the class of 2020.
Dr Hill said: "We are living through a difficult time in our history that will require all of us to step up and put our skills to the test. Education is not just about acquiring information but doing something with it.
"You are graduating from one of the oldest and greatest universities. At many junctures in St Andrews' storied 600 years there have been times like this, when the world needs those with a St Andrews education to set things to rights."
Messages from fellow students, friends and family will be shared on social media using #Saints2020 during the week of virtual ceremonies.
The class of 2020 will join in the celebrations online, recreating their own garden parties and slice of St Andrews wherever they are in the world.
The virtual conferral ceremonies will also include a 'pass the cap' global celebration of the class of 2020 to be premiered on social media at the end of the week-long virtual ceremonies.
The class of 2020 will return to St Andrews to take part in graduation ceremonies and celebrate with friends and family in person in June next year.
Virtual ceremonies can be watched online via:
https://www.st-andrews.ac.uk/graduation/watch-live/