Is you or someone in your family considering applying for university? Abertay University is sharing six reasons why it should be your first choice.
Abertay's very first Virtual Open Day is just around the corner on 31 October (yep, that's Halloween).
From 10am to 1pm you'll learn a lot about Abertay as a university and why it's a great place to study. If you or anyone in your family is considering university you'll find out information on the programmes, the admissions process and student life.
You'll also get the opportunity to chat live to current students and welcoming staff who can answer your questions.
Abertay University is synonymous with Dundee as a city. It's quite small, it's very creative, it's full of personality and has a real community feel to it.
So although there are many reasons why students both locally and from all around the world choose to study at Abertay, here are just a few worth highlighting.
1) Abertay's degrees are about getting you work ready
The surprising thing is the amount of learning that takes place outside the classroom.
What that means is that our degrees are practical. Most have built-in work placements so when you graduate, you're packed full of hands-on experience and know-how, which makes you a really attractive graduate to an employer.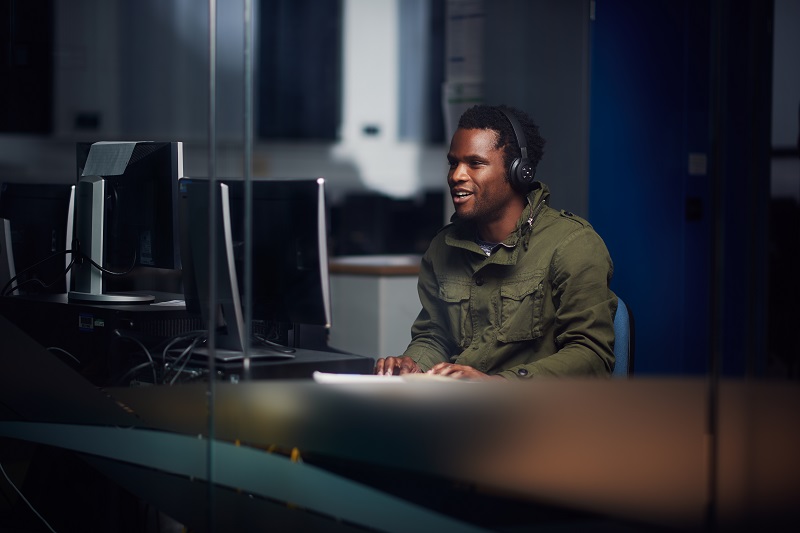 2) Smaller class sizes
Yes – Abertay is a small university. And yes, great things DO come in small packages.
We're all about being personal and our smaller size allows us to have a closer relationship with our students, where people get to know their student peers and lecturers instead of being a student number, an e-mail address or the guy with a crazy haircut.
We know who our students are and they know who we are and where to find us.
3) We are superb at welcoming students from college
We really are.
Around a third of Abertay's students are welcomed each year as direct entrants from college programmes. We have an excellent relationship with Dundee & Angus College and Fife College, where many of the HNDs and HNCs programmes seamlessly transfer into Abertay's degrees programmes without having to pass any additional exams. We see it as a progression to university, not an application to university.
We've even got a college transition programme to help new students acclimatise to their new place of study.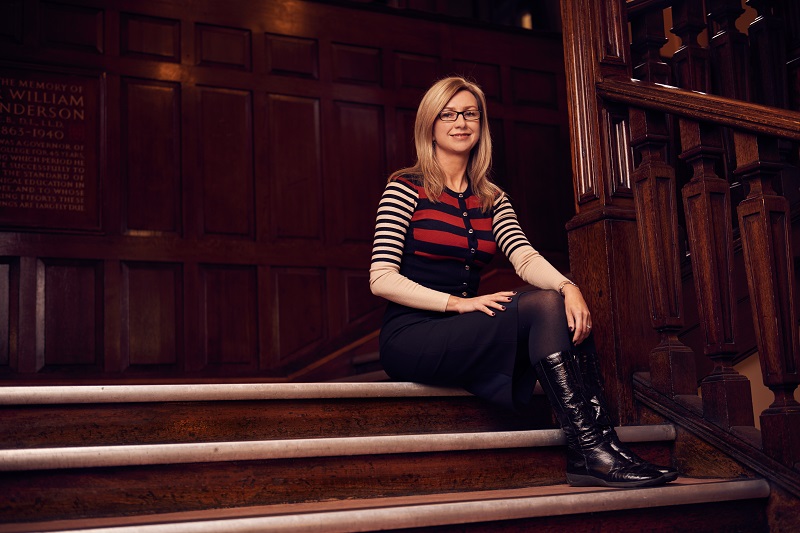 4) It's the ideal place to get back in to education
Don't think it's just for school leavers either. Abertay has a high number of people returning to education later in their lives.
This could be you. Perhaps earlier in life you couldn't go to university circumstantially, perhaps you didn't have the grades or recently, you've decided you fancy something new.
Abertay runs "Access to Higher Education at Abertay Dundee" (or AHEAD, for short) which is a part-time programme that runs in the evening, arming you with the study skills you need to be successful at Abertay.
Successfully complete the programme and you are guaranteed a place on the majority of our degree programmes.
It has no entry requirements – as long as you've been out of higher education for longer than three years, it's open to you.
And it's totally free.
5) Computer Games continues to be HUGE business
And Abertay is at the beating heart of it. The videogames industry is now worth around £4bn in the UK and over $135bn on a global level. Every year around 250 games students graduate from Abertay, going on to take up jobs with studios all over the world.
There's also a good chance some would have hung around too. Dundee is booming with local established games companies such as Ninja Kiwi, Tag Games and recently welcomed back Rockstar Games.
6) The sixth reason is…
…waiting for you to discover. In fact there's way more than 6 – but why should we spoil all the goodies here?
Get signed up to the Virtual Open Day on 31 October to learn all about it.