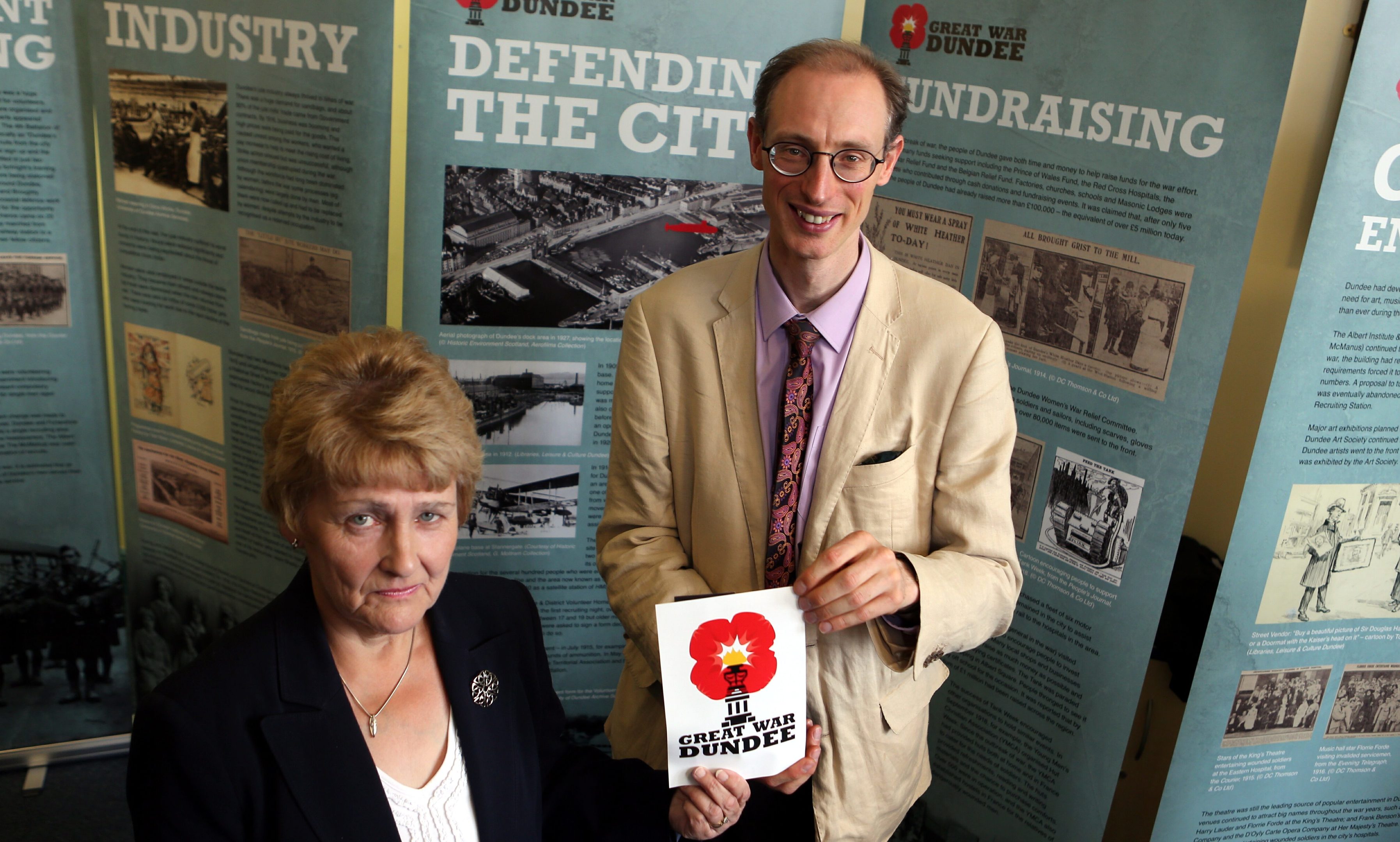 It was a city divided by war – with residents raising hundreds of thousands of pounds to support the forces, and simultaneously organising major protests to the conflict.
It was also home to the only electoral battle during the First World War, and opened its doors to 33 young Serbians, who had survived the perilous journey across Europe to seek refuge from the enemy.
Now, a new exhibition, curated by Dundee University's Matthew Jarron and City Archives volunteer Linda Nicoll, has been launched, telling the incredible stories of how the global war affected life at a local level.
Research for the exhibition revealed new stories, like that of a group of young refugees, sent from Serbia to Britain and France, who were welcomed to Dundee in the early stages of the war.
Around 20,000-30,000 left their homes in an attempt to reach safety, but just 4,000 completed the journey.
Thirty-three of them were resettled in Dundee, as Linda Nicoll discovered.
She said: "When they arrived in Dundee, local jute manufacturer George Bonar bought the house Fernbrae on Perth Road to house them. Half of them were educated at Harris Academy and the rest at the High School.
"One of them has since said they will never be able to repay the kindness and generosity of the people of Dundee."
The exhibition also details how Dundee's industries were affected by the First World War, creating a surge in factory jobs for women.
Change too in other professions, with the first female bus conductors travelling Dundee's public transport routes.
Business boomed in one of the city's most famous industries, jute, as demand skyrocketed to create sandbags for troops along Europe's front.
As a large port city, Dundee was also uniquely defended during the war. A submarine base, albeit empty of any submarines, sat at the waterfront and a seaplane base at Stannergate was well used throughout both the First and Second World Wars.
Despite much of the city's population committing fully to the war efforts, there were many who objected to the conflict. conscientious objection.
Dr Billy Kenefick, who has conducted research in this area, said Edwin Scrymgeour spearheaded the local conscientious objectors' movement.
Dr Kenefick said: "Scrymgeour was against the war right from the start. It all blew up in 1916 when conscription was introduced. Dundee had one of the highest recruitment levels but it also had one of the highest anti-war movements. There was a determination in these men not to fight."
Scrymgeour went on to fight Winston Churchill in a Dundee by-election following Mr Churchill's appointment to a ministerial position, as convention at the time commanded.
It was the only time during the war that a by-election was contested by anyone other than a member of the incumbent party, and Scrymgeour secured just over 20% of the vote.
The Heritage Lottery Fund-supported exhibition will remain at Lochee library for a month, after which it will begin a tour of other city libraries and community centres.