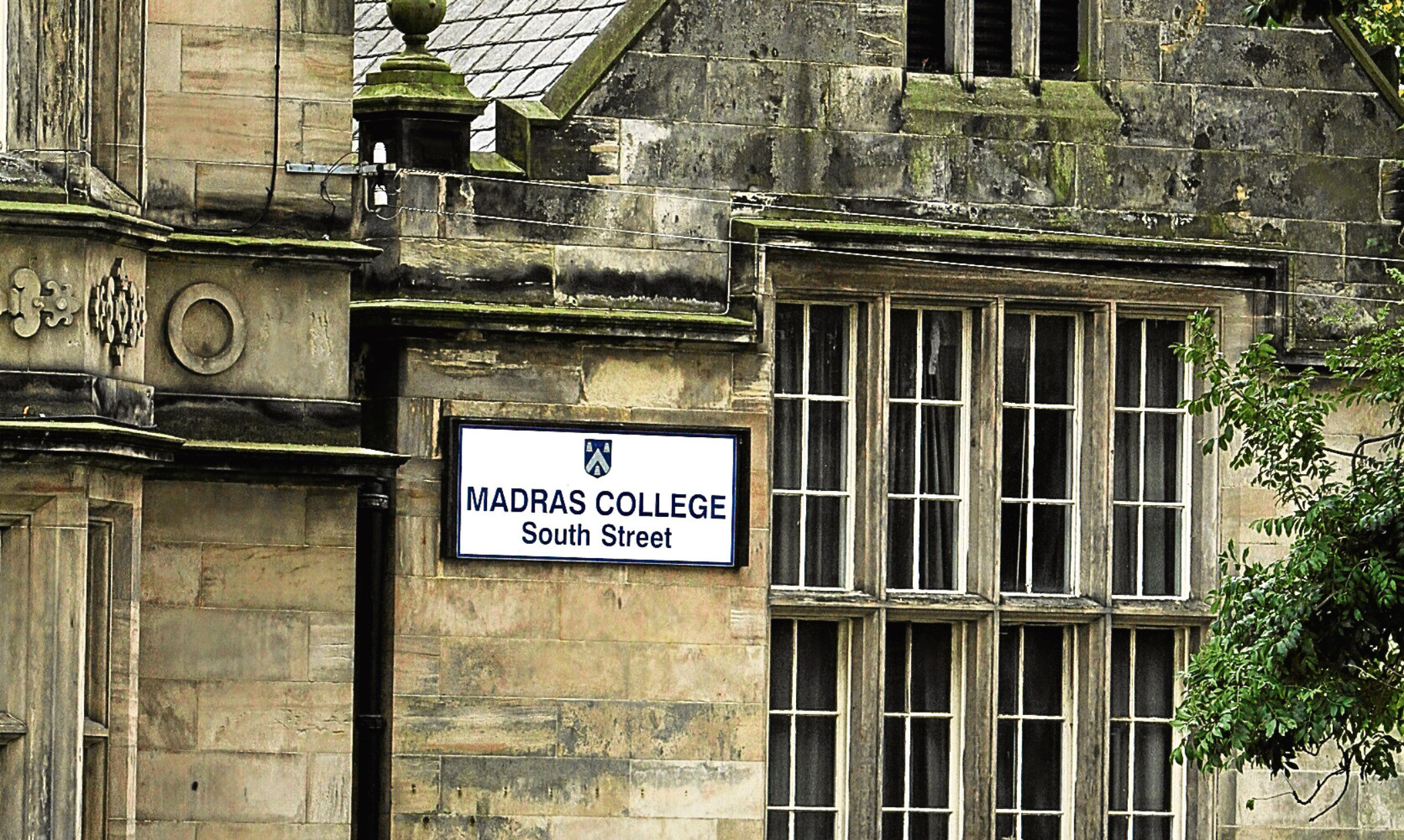 Madras College is likely to be built at Langlands, the leader of Fife Council has stated.
Addressing a full meeting of local councillors on Thursday morning, administration leader David Ross said that negotiations were under way with St Andrews University to allow construction of the new secondary school.
This bombshell development comes after the site, in the west end of the town, was initially ruled out in favour of Pipeland.
However, following a legal challenge, Fife Council has been forced to go back to the drawing board, with Langlands now the likely destination for the new secondary school.
Mr Ross said: "Very positive progress has been made in exploring the potential to take forward a site for the new Madras at St Andrews University land at Langlands, and ensuring the future of the Madras College site in South St for educational purposes.
"On the basis of these discussions, I believe we can now progress matters to a positive conclusion, and that – subject to the proper consideration by both parties – this would enable us to take forward the development of a new school at Langlands."
Confirming that negotiations were underway, University of St Andrews Principal Professor Sally Mapstone said "We believe that we have made significant progress with Fife Council towards an agreement to site the new Madras College on university land at Langlands.
"Should our ongoing discussions reach a positive formal conclusion, we anticipate that this will provide a new school for St Andrews as quickly as possible and ensure that the existing Madras College site in South Street can continue to be an important focus for education in Fife."
Parent Voice, which has campaigned for construction of the new school, said in a statement: "We are absolutely delighted by this news.
"We will, of course, wait to see the detailed plans with interest but it's hard to see how anyone concerned for our children and the future of our town could raise serious objections.
"The school would be near the centre of town, well placed for most pupils, would sit on a great site and wouldn't encroach on the Greenbelt. It's the perfect compromise and also offers fantastic opportunities for joint activities with the University."
More to follow.