Ahead of a Discovery Days talk, a Dundee University dermatology expert tells Michael Alexander how the emotional and psychological impact of eczema can often be underestimated.
Cases of the painful skin condition eczema are on the rise, and our modern obsession with using soap and detergents could be partly to blame, a leading Dundee expert says.
Professor Sara Brown, Wellcome Trust Senior Research Fellow in Clinical Science and Professor of Molecular & Genetic Dermatology at Dundee University, says the complaint, in which the skin becomes inflamed and starts to shed, now affects one in four school children and one in 10 adults.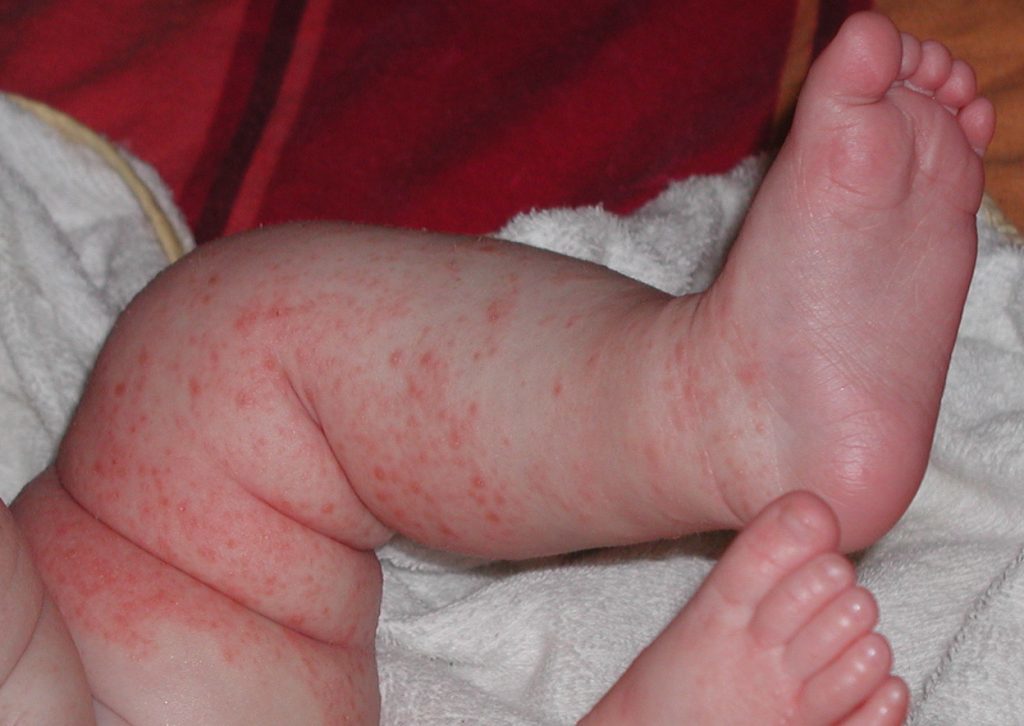 That's up from 5% of school children in the 1960's.
But despite extensive research, the root causes of eczema remain elusive.
What is clear is that eczema is far more than "just flakey skin".
Often excruciatingly painful in its own right, the condition has been linked to other illnesses such as asthma, hay fever and food allergies.
In the long term it can also have a devastating effect on the mental health of sufferers, lead to social isolation, low self-esteem and depression.
Now Professor Brown hopes to raise awareness of the issues when she gives a public talk during Dundee University's annual Discovery Days event on Friday January 13.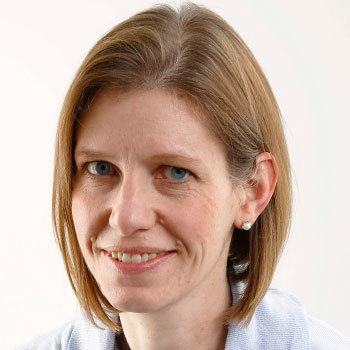 "There are many theories as to why eczema is getting more common," she says.
"We know that eczema runs in families which tells us it is strongly genetic – it is in your DNA.
"But peoples' DNA hasn't changed significantly over the last couple of generations, so it must be something in the environment that's having an effect on people's skin to make them more prone to getting eczema.
"And what exactly that is is a huge debate.
"Some people say it could be our hygiene practices – we wash more often! We also keep our houses very clean and we have fewer open fires, a lot more double glazing, a lot more wall to wall carpets, and there's more pollution in the environment – these are all changes that have occurred at the same time as eczema getting more common.
"The truth is we don't know which one of those things it is that's caused it."
Specialist
A graduate of Edinburgh University who gained her specialist dermatology training in Newcastle, Professor Brown moved to Dundee in 2009, working as a clinical collaborator in 'DGEM', the Wellcome Trust-funded Centre for Dermatology & Genetic Medicine.
She has now established her own laboratory, based in the Medical Research Institute within Ninewells Hospital, and in May 2015 she became the first UK dermatologist to be awarded a prestigious Wellcome Trust Senior Research Fellowship in Clinical Science. In October 2015 she was given a personal chair of Molecular and Genetic Dermatology.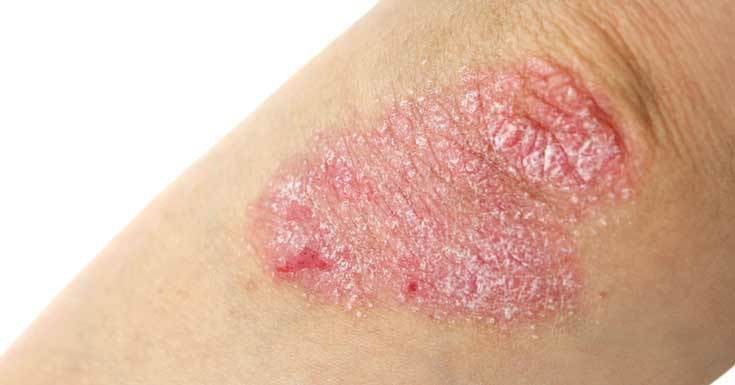 Professor Brown knows from first-hand experience of working with patients what an unpleasant disease it can be.
About half of children grow out of eczema by the time they are five, and a few more grow out of it by the time they are teenagers.
But sometimes it can come back in adulthood – and it's through watching patients struggle with life that motivates her research into eczema's causes and potential treatments.
Embarrassing
"Skin is something that you can take for granted when it's working well,"she says, "but when it goes wrong especially having something red and itchy, it's embarrassing.
"It keeps people awake at night, they can't sleep properly because they are scratching, and then it can flare if people are stressed – that's the last time you want it to happen if you have an interview, for example, or you are getting married or starting a new job.
"Increasingly we are recognising that eczema affects peoples' mental health as well as their physical health – all aspects of life really. It is a very important disease."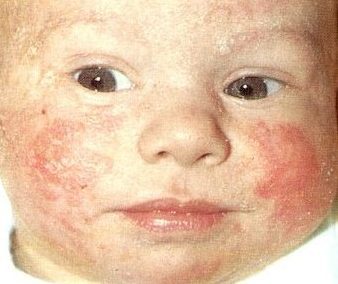 Professor Brown says a wide range of treatments exist for eczema including moisturisers and steroid ointments, but none of them really get to the root cause of the skin condition or treat the underlying problem.  That's where her lab research comes in.
She looks at the mechanisms of how DNA defines the make-up of your skin, and how that can then lead to a weakness in the skin barrier that leads to inflammation.
"I am working towards understanding the first steps in the development of eczema on a molecular level, so that hopefully we'll be able to use this knowledge to design better treatments that get to the root cause of eczema," she says.
In the meantime, her advice to school children is that hand washing is about getting the balance right.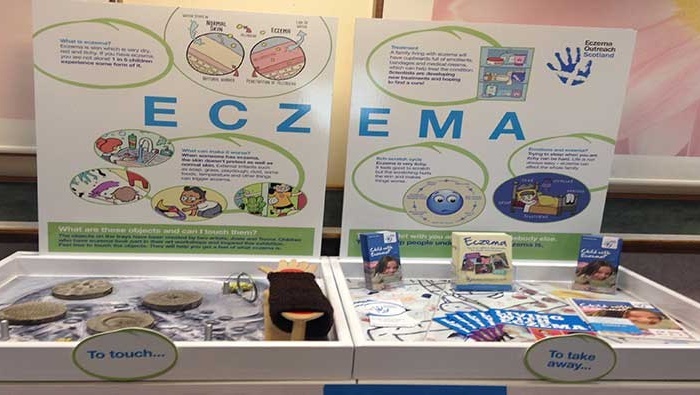 "Certainly if you are prone to getting eczema and you use soap it makes your eczema flare up," she says.
"Hand washing is something that I always talk to my patients about. Especially children when they wash their hands very quickly they often don't wash off the soap thoroughly. Even very mild soap on your hands   irritates the skin and it can build into eczema.
"But it is definitely about getting the balance right."
*Professor Sara Brown – Eczema: Getting Under Your Skin? Takes place at the Dalhousie Building, Dundee University, at 9.30am on Friday January 13.  A full programme of Discovery Day events and tickets are available from www.dundee.ac.uk/discoverydays
*Professor Brown works closely with Eczema Outreach Scotland. Further information about the charity can be obtained from http://eczemaoutreachscotland.org.uk/