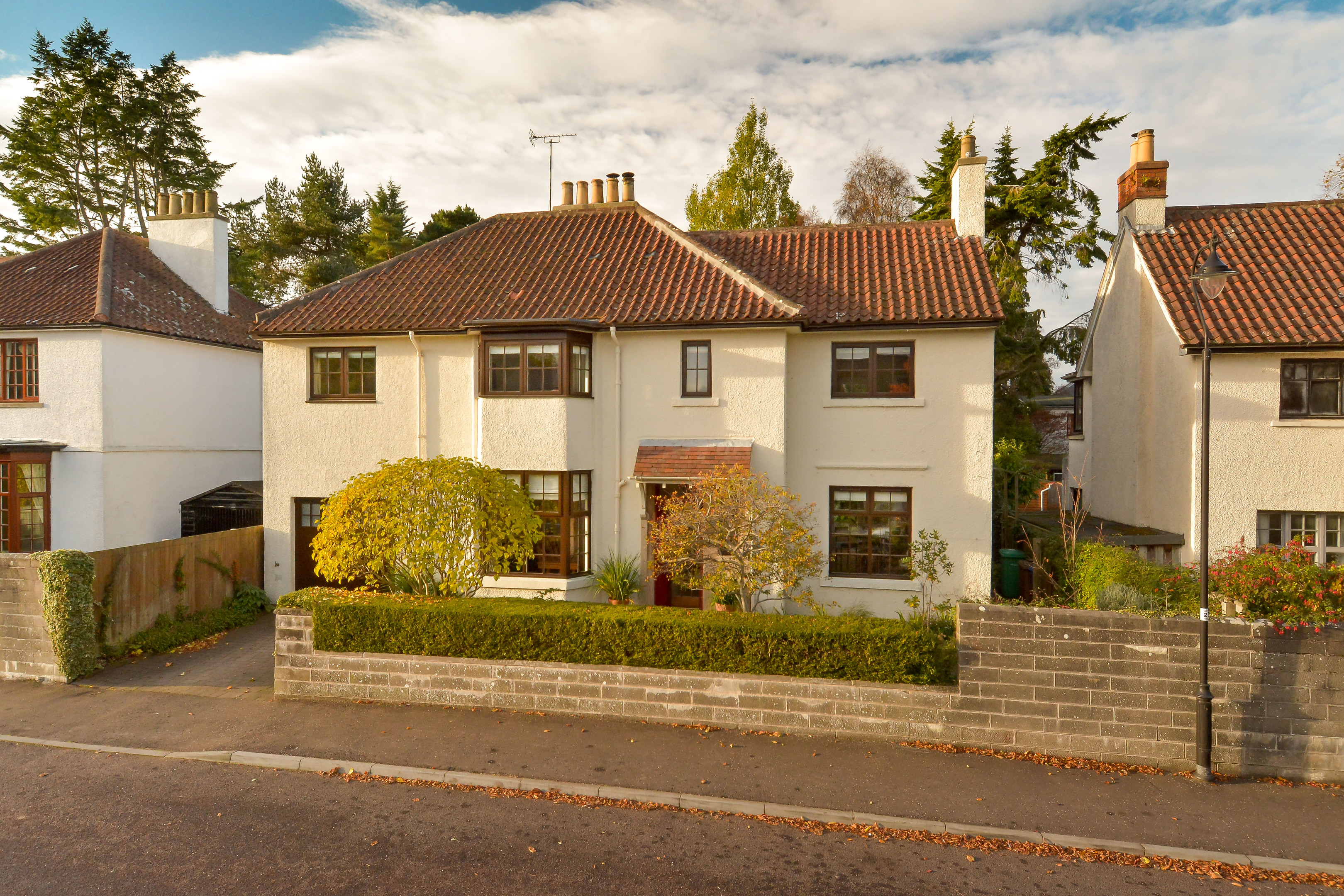 If anything shows just how much of a bubble St Andrews exists in it's the town's property prices.
Lisheen, at 6 Middleshade Road, is on sale for £800,000. It's a beautifully appointed, handsome house but anywhere else in Fife its value would probably be not much more than half that.
People are happy to pay a premium to live in one of Scotland's loveliest spots though. Looking out the window of Peter Cawood and Ann Bowman's home and seeing a hockey match in play on St Andrews University's playing fields and the hills of Fife beyond, their peaks robbed of snow by recent warm weather, I can understand why.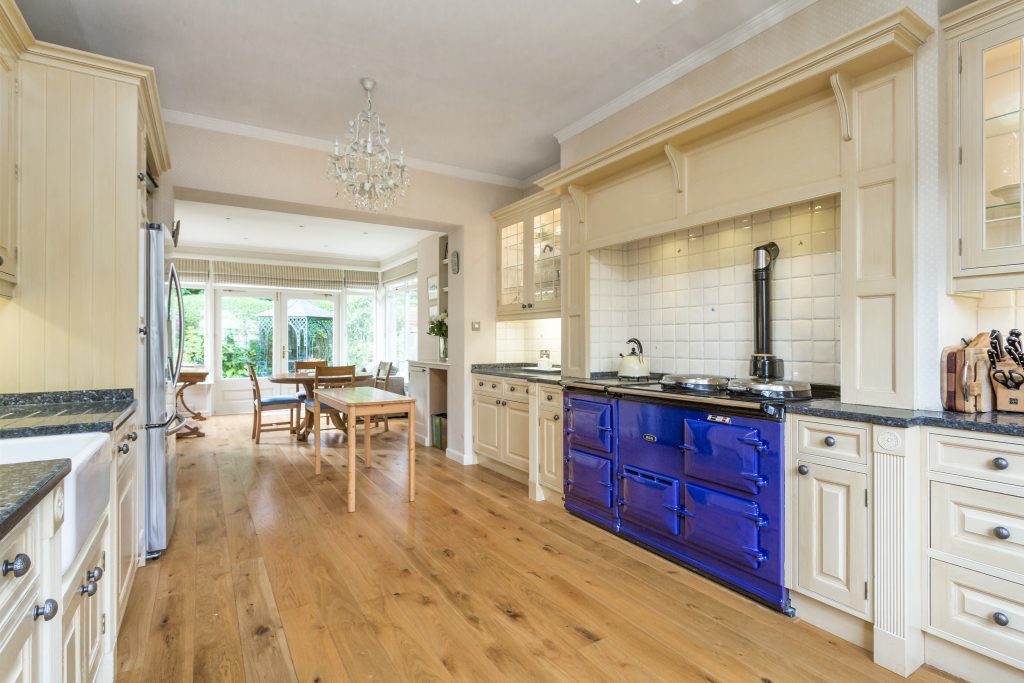 Peter is chair in geology at St Andrews University. "An academic really shouldn't be able to afford to live in a home like this – many at the university commute from Cupar," he says. "I've been extremely lucky in having lived in Australia and Canada when property prices increased dramatically in those places. That allowed us to enjoy living in the town itself when we moved to St Andrews."
Originally from Australia, Peter has lived and worked in New Zealand and Canada, where he met Ann, from Southern Ontario.
Middleshade Road is a quiet side street running between Buchanan Gardens and Hepburn Gardens. It's just a few metres from the Lade Braes, which offers a traffic-free waterside path into the town centre.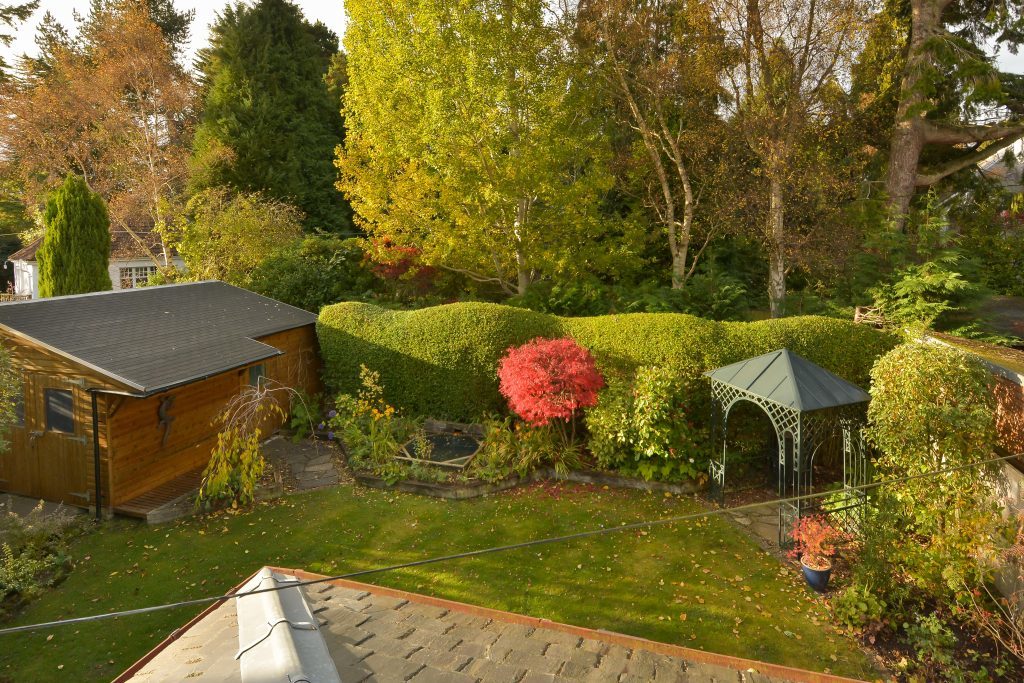 "I cycle into work every morning," Peter says. "There was a time when our son and our daughter were both studying at St Andrews University so most of the family were walking or cycling into town each day."
Built in the 1930s, Lisheen is a handsome four-bedroom home that has been extensively renovated and upgraded, first by the previous owners and then by Peter and Ann, who moved in seven years ago.
The dining room is a bright, elegant room with remote controlled LED lights inset into the ceiling. An unusual feature is the Fife sandstone fireplace that makes an attractive centrepiece.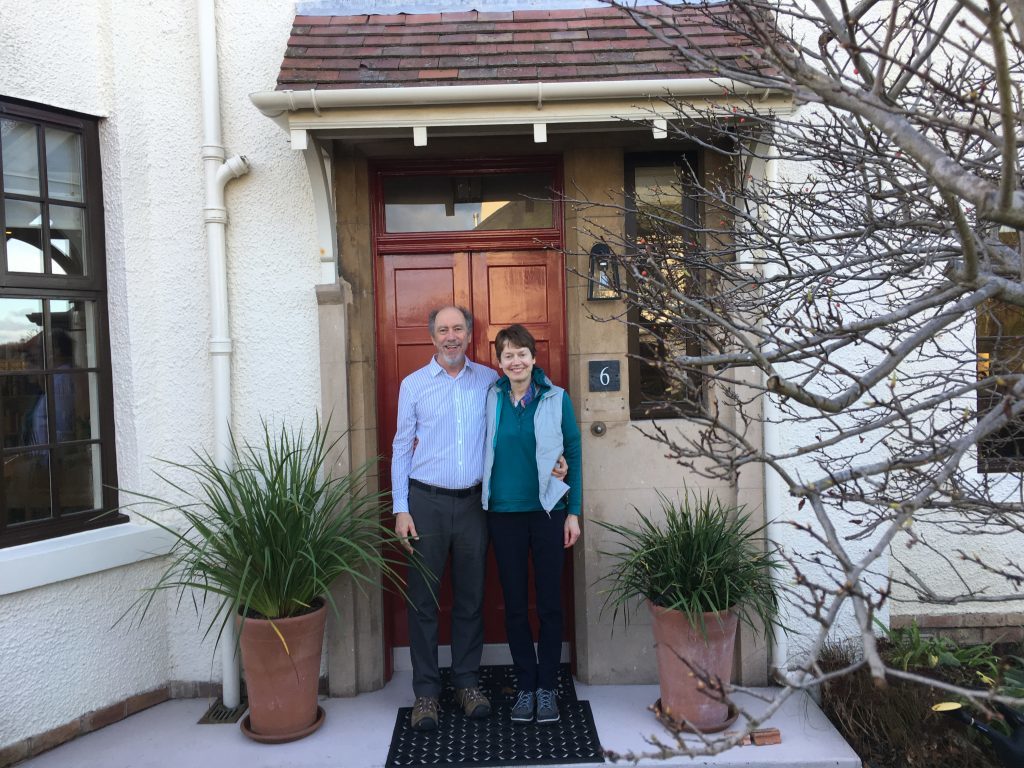 The living room has a woodburning stove and full height windows that push out into the garden. These are mirrored across the way in the kitchen, which runs the full length of the house with windows front and back.
The couple converted their garage into a studio for Ann, who's an artist.
A skylight window illuminates the way upstairs where there are four bedrooms. At one end is what was formerly the master bedroom, with a large en suite bathroom. There are two double bedrooms, one facing to the front and the other to the back.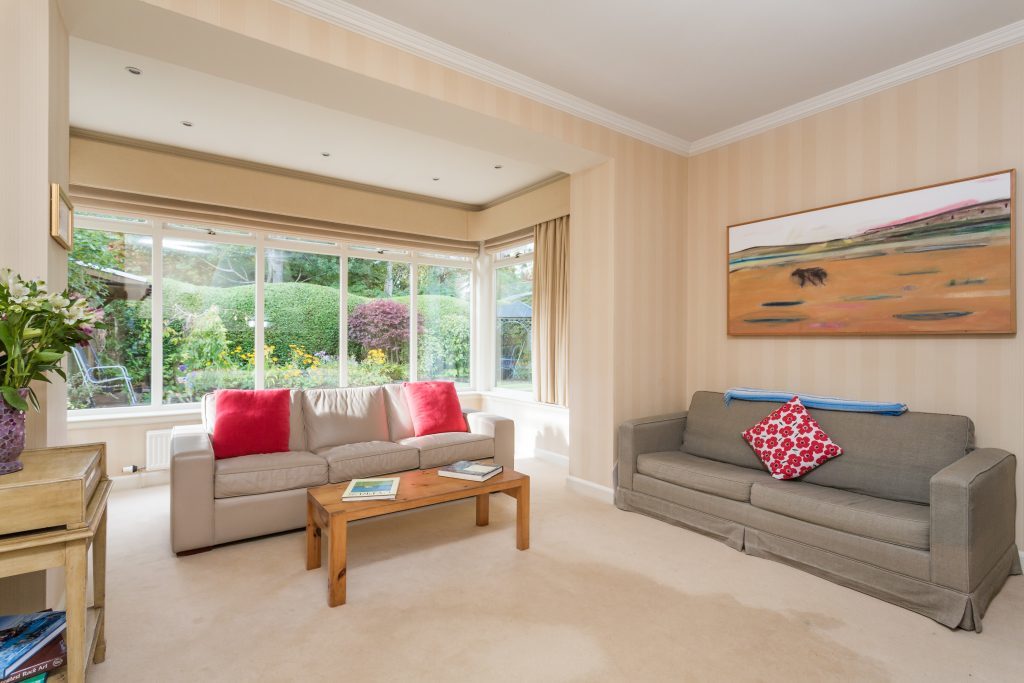 To the other end of the first floor is Peter and Ann's bedroom. "This was three silly little rooms when we bought the house," Peter explains. "One of them didn't have a window."
The couple knocked through and created a spacious master bedroom with an en suite that enjoys heated flooring and speakers integrated into the ceiling.
"It's great having two en suites at either end of the house," Peter says. "With me being from Australia and Ann from Canada we get a lot of relatives visiting from overseas.
Outside, the back garden is small but sheltered and secluded. A stone water feature tinkers merrily and there's an iron gazebo that provides a suntrap in the summer months.
The couple are moving to Melbourne where Peter has been offered a prestigious  scholarship at Monash University funded by the Australian government.
"I am going to miss St Andrews," Peter explains. "And it will be a culture shock going from a town of 15,000 where I can walk or cycle everywhere to a city of four million. It's a very good job, however, and I'm looking forward to a new challenge."
Lisheen is on sale through Savills for offers over £800,000