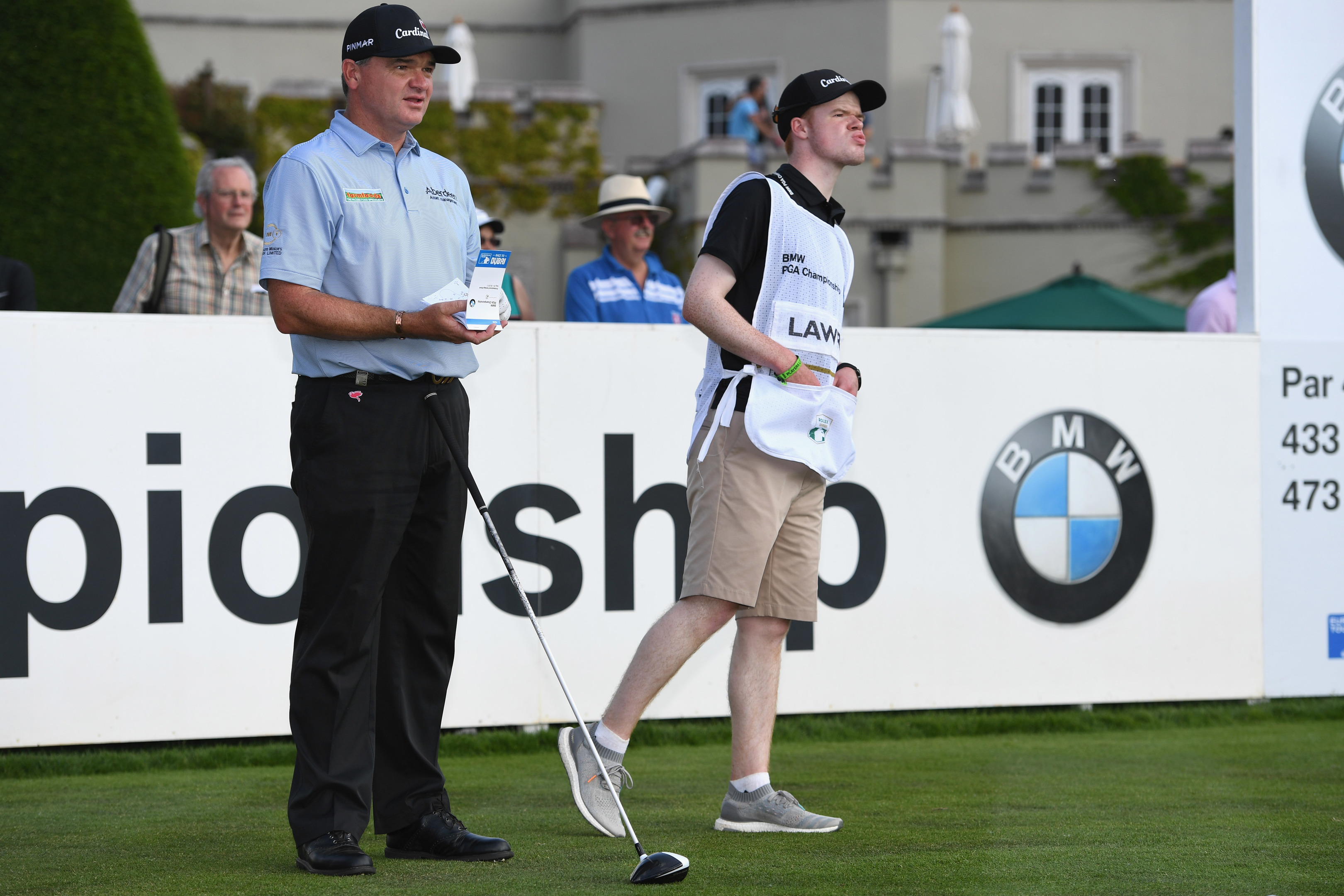 Michael Lawrie needed a summer job before he goes to University but he's not going to be waiting tables or mucking on a building site.
Instead the 18-year-old son of former Open champion Paul is going to be on the bag for his Dad for the months leading up to starting a golf scholarship on the University of Stirling programme this September, and the terms of engagement are favourable.
"His mother has made sure he is on a hell of a deal," said Paul after his par 72 to open the BMW PGA Championship at Wentworth. "I've never paid a caddie as much in my life. Marian was in charge of the negotiations so he's done pretty well."
Paul's long-time caddie Davy Kenny decided to step off the tour for a bit earlier this year, and the Aberdonian scouted a few replacements before opting to one closer to home than he had planned.
"It was a bit of a shock, after seven years, Davy wanting to stop," he admitted. "I wasn't playing anyway for a while, so I knew I had time (to get someone else) before I started again.
"A few regular tour caddies asked me but then I thought about Michael, so I asked and he said `I'd love to.' I'll get someone else for the end of the summer when he goes to Uni.
"He's a good kid. He's in charge, he's like his mother. He's not started giving me pelters on the course yet, but that will come no doubt!"
Lawrie has sounded out the Stirling operation run by former tour pal Dean Robertson and is impressed; "There's nothing they haven't got there, it's a gorgeous place."
"Just now it's just nice to have him around," he continued. "When they get to a certain age they tend to go off and do their own thing. It's nice to have this chance to spend so much time with him."
Michael didn't reel in his Dad's boldness when tried to reach the last green in two and found the water, meaning a bogey six slipped him back to par.
Paul hasn't played much this year so far but plans a big run during high summer.
"After the BMW I'm right through, French, Irish, Scottish, the Open, playing every one, then the Bridgestone," he said. "It'll be a nice run and since this is only my sixth event this year I'm not going to be tired."