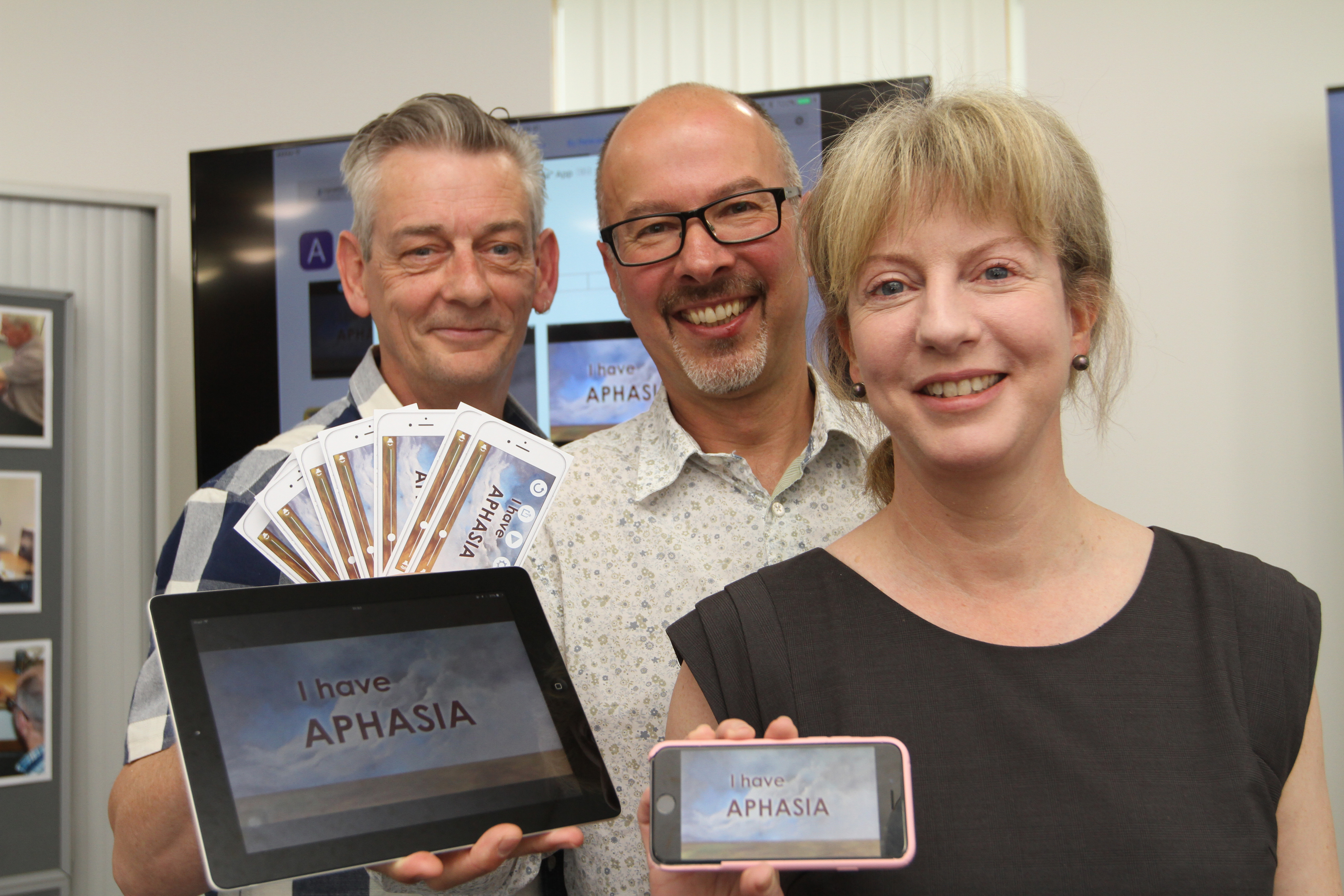 Scottish Government health secretary Shona Robison helped launch a new app to help people suffering from aphasia in Dundee yesterday.
The I Have Apahasia app, which was created with the help of people suffering from the condition in Tayside, can be used to help explain the condition to others.
The neurological condition, often caused by a stroke or other brain injury, makes it difficult for people to use language correctly.
They often use the wrong words or sounds. It also causes difficulties in writing and understanding the written word.
There are around 350,000 people living with aphasia in the UK.
The app features a short animation that tells people how they can assist people with aphasia.
It was developed during a collaborative programme run in partnership with Tayside Healthcare Arts Trust's ST/ART Project and the Tap and Talk Aphasia iPad group, based in Dundee University's school of science and engineering.
During the eight-week programme, members of the group shared their experiences of aphasia and then collaborated with animator Andrew Low to create the animation.
Working with software firm DOGFI.SH, recently acquired by Dundee company Insights, the animation was then turned into a free, downloadable app.
It was officially launched at Dundee University's Queen Mother Building.
Ms Robison said: "We are committed to ensure that everybody living in Scotland with stroke, and other neurological conditions that cause aphasia, has access to the best patient care possible.
"Communication is a key element, and it is extremely encouraging to see partnership working to develop technological innovations such as this app, which can help to support those experiencing challenges communicating as a result of their aphasia."
NHS Tayside chairman Professor John Connell added: "This collaborative project has been very much driven by the participants, who by sharing their own experiences with aphasia, have created an app that will potentially help others with the condition."
Dundee University principal Professor Sir Pete Downs said: "This is a strong example of our collaborations with extraordinary users.
"It demonstrates the difference we can make, not only to the lives of older people or people with a disability, but also to our computing graduates, who develop skills in developing technology for a wide range of users.
The app is available at http://aphasia.dogfish.tech