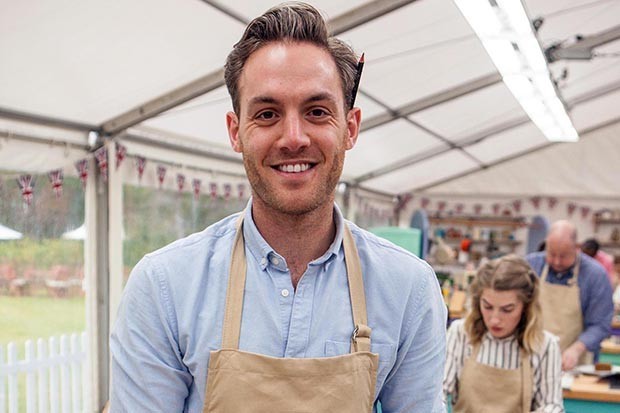 Scottish Great British Bake Off contestant Tom Hetherington has revealed his magic ingredient for coping with the heat in the kitchen – his time as a student in Dundee.
The 29-year-old from Edinburgh completed his architecture studies degree at Dundee University in 2010 and received his Master of Architecture postgraduate degree the following year.
Tom told The Radio Times his education would help him cope with any criticism of his bakes from judges Paul Hollywood and Prue Leith.
He said: "Thankfully I am good with taking criticism because as part of my degree course you regularly had to stand up every week and be told what was right or wrong.
"I can take things on the chin. I am all for criticism. It's important to learn."
Tom, who now works for Edinburgh firm Richard Murphy Architects, learned baking from his mother June, who is a home economics teacher.
The keen rugby player added: "My whole family loves baking and my partner had been encouraging me for some time to apply.
"He thought I would enjoy the experience and I am so glad I did take his advice and apply. Everyone in my family is so chuffed for me that I've got to be part of the bakers who are in this year's tent."
This year's Great British Bake Off is the first series since the show moved from the BBC to Channel 4.
Although original presenters Mel Giedroyc and Sue Perkins have been replaced by The Mighty Boosh star Noel Fielding and Sandi Toksvig, the show has been a ratings hit for its new channel.
Judge Paul Hollywood was forced to apologise last week after pictures emerged of him wearing a Nazi uniform in a pub.
The photos were taken in 2003 and the 51-year-old said he had worn the costume as he was dressing up as a character from the sitcom Allo Allo for a New Year's Eve party.
He said: "Everyone who knows me knows I am incredibly proud of the efforts of those, including my own grandfather, who fought against the Nazis during the war."
Don't miss the Whitsons' Kitchen – Angus and the Doyenne's unique take on the Great British Bake Off every Wednesday in The Courier.