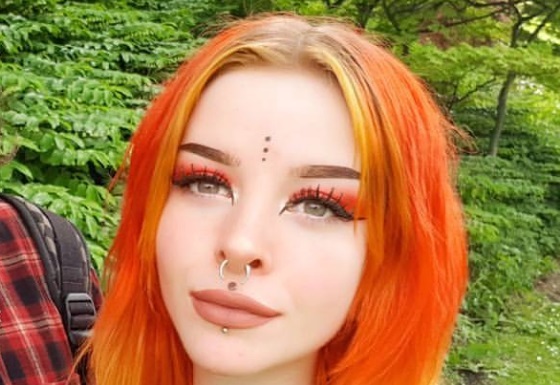 An Abertay University student has issued a desperate plea for help after leaving a folder full of vital coursework in Dundee city centre.
Chan Reid, 22, from Forfar, was in Dundee city centre last Friday when she misplaced her fourth-year coursework.
Despite an appeal being widely shared on social media, Chan's work has still not been found.
The food and consumer sciences student's Facebook has been shared almost 1,000 times online.
https://www.facebook.com/chaniece.hoy/posts/10155729601874699
It said: "It's super important to me that I get that back as it has all of my plans for my fourth year proposal, dissertation work, hours worth of notes and I'll literally cry for the rest of my life if I never see it again.
"I spent hours perfecting my notes."
Chan said she hopes someone will hand the folder into Abertay University so she can be reunited with her work.
She said: "I think I lost it somewhere in the Overgate or the Wellgate.
"I remember having it when I was having my lunch in the Overgate and remember taking it with me but I obviously wasn't paying that much attention to it.
"I went and sat at the fountain then went up to the Wellgate before I got the number 73 bus up the road to my boyfriend's so might have left it on there, although I was sitting next to two people and I think they would have said if I had left anything behind."
The folder included three notebooks – one green, one blue and one lilac – all of which have Chan's name and address written inside.
Chan added: "There were also a couple of lecture handouts and that was all in a clear plastic folder.
"I'm just glad it's only the fifth week of term so I've not lost a year's worth of work.
"If anyone finds it if they could hand it in to the university."
She said: "I'm just so grateful to everyone who has already shared my post."
* Anyone who finds the work can hand it in to Abertay University or phone 01382 575354.