Dundee students have been left shocked after an 18-year-old woman was the victim of a "horrific" sexual assault just a stone's throw from their campus.
The attack took place on West Henderson's Wynd at 8.15pm on Thursday, which neighbours Dundee University.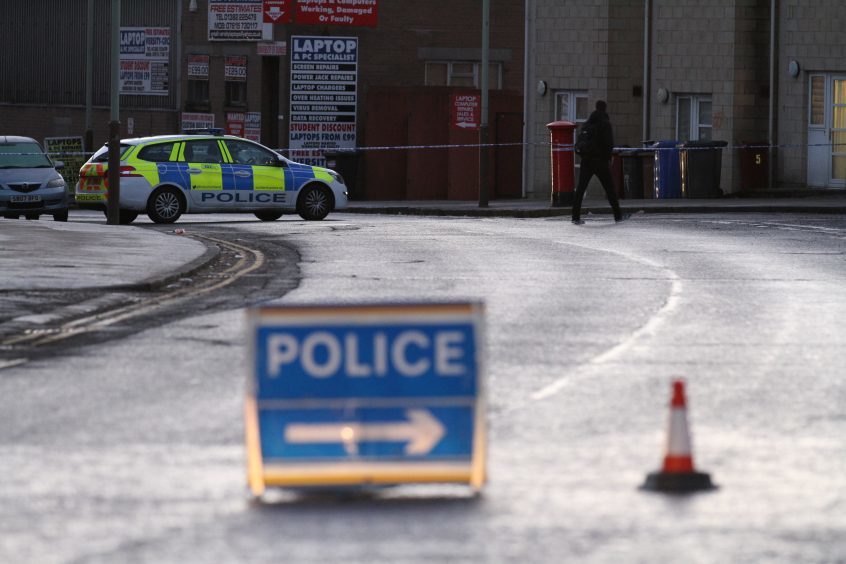 Police have cordoned off a number of streets in the area as they probe the incident and are seeking information on the attacker.
Dundee University Students' Association president Sean O'Connor said the organisation's "night bus" is available to drop students off after night's out, and advised people to consider alternatives to walking home alone at nights.
He added: "Dundee is a relatively safe place. Students should feel safe, and they should – if they are in the library or the student's association at night time – come and use the night bus from the union or get in a taxi if they have got no money and show their student card.
https://www.thecourier.co.uk/fp/news/uk-world/551778/police-tell-public-go-building-reports-shots-fired-london-tube-station/
"They shouldn't feel as though they have to walk home when they have got no money. There are always ways to get home safe. On nights out (people should be) making sure they have their eyes peeled."
Mr O'Connor added support is available for anyone who has been a victim of a sexual crime through DUSA.
DUSA's vice-president of student welfare Caroline Goodliffe said: "I was shocked but I'm not naive enough to think that this doesn't happen. I think the most shocking thing is the time of day and where it was."
She added the incident was "really upsetting" and called upon fellow students to "be vigilant".
Psychology student Sarah McClelland, 18, said: "I was really shocked. It is right around the corner from where I stay as well. I feel terrible for whoever it happened to. I suppose I'll just be saying to my friends to just not walk down the streets yourself at night."
Detective chief inspector Graham Binnie said: "I am very aware there are a lot of students living in the area and I am very aware this may be distressing to them – particularly those who may be new to Dundee.
"We are working with the two universities at the moment to make sure we can do all we can to offer safety advice to those students who live and study and socialise in that area of the city."
The suspect is described as being 5ft 7in, in his late thirties. He was wearing a dark hooded top and Adidas jogging bottoms.
The man is white, has a Scottish accent, is of medium to heavy build and has short hair.
Anyone with information should contact Police Scotland on 101, or alternatively speak to any officer. Information can be passed anonymously to crime stoppers on 0800 555 111.