Is it viable to re-open the St Andrews and Levenmouth rail links? St Andrews University educated historian and author David Ross shares his view with Michael Alexander as he discusses his new book – Getting the Train: The History of Scotland's railways.
As a small boy growing up in the Ross-shire town of Dingwall, David Ross discovered that if he hung around at his local railway station long enough – looking wistful enough – he could get a ride on one of the steam engines.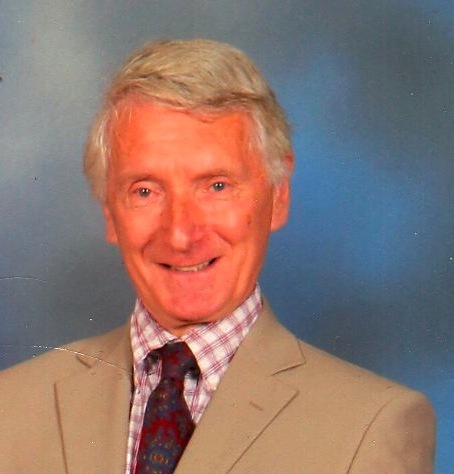 It sparked an early interest in Scotland's transport network which was heightened in the late 1950s when he left home to study modern languages at St Andrews University – a move south which saw him regularly embark upon a multi-stage railway adventure from Dingwall to Inverness, Inverness to Perth and Perth to Dundee before catching the then service from Dundee to St Andrews.
But how viable would it be to re-establish the Leuchars to St Andrews rail line – which closed in 1969 – and/or the line between Thornton and Leven which closed to passengers in the same year?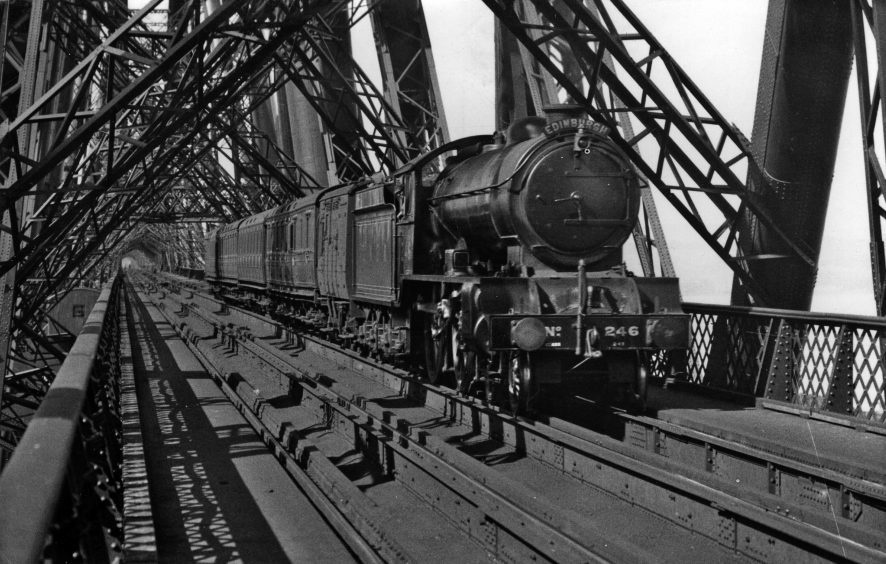 It's a topical question which arises when The Courier catches up with Hereford-based David, now 74, to talk about his newly published book 'Getting the Train: The History of Scotland's Railways'.
Just days before this interview, the Transport Secretary Chris Grayling has suggested that  some of the railway lines and stations lost during the Beeching cuts of the 1960s could be re-opened to provide homes, boost the economy and ease overcrowding in English towns and cities.
Closer to home and it's also been reported that feasibility studies for a rail link to St Andrews and rail halts at Newburgh or Oudenarde near Perth are to be updated as part of the Tay City Deal submission for £1.83 billion of investment.
But Mr Ross fears the biggest threat to much needed investment comes right back to cost.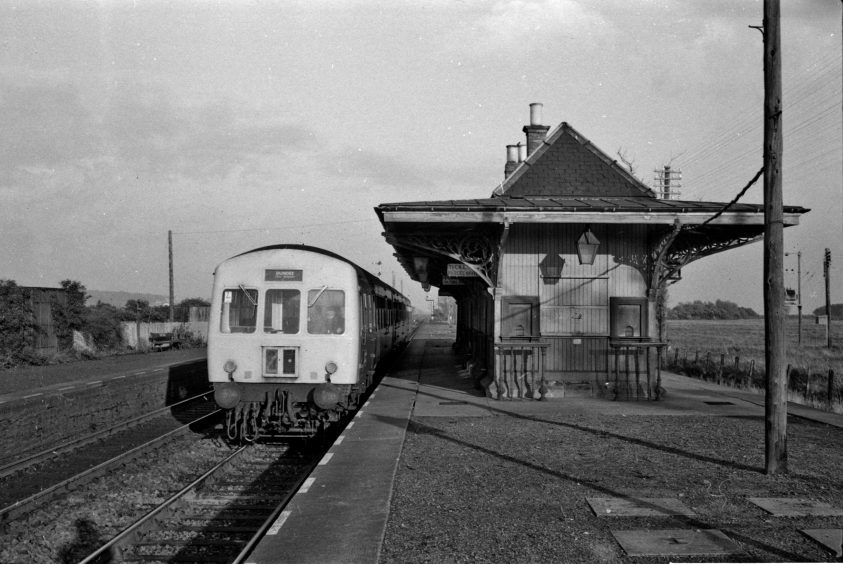 "I think the lines making the strongest case (for re-opening) at the moment are the lines to St Andrews and the line from Thornton junction to Methil and Leven in Fife," says Mr Ross as he reflects on the cases for and against future investment.
"For different reasons these are both viable schemes.
"But I think the problem is if you consider recent times as being Scotland's golden age of new railways – the opening of the Borders line, the Alloa rail line and the new line between Edinburgh and Glasgow through Bathgate – I think you'll find the buffers are maybe coming in sight.
"That's because railways are very expensive to build and there's very little sign from the Scottish Government at the moment – in charge of national transport – of any real new funding behind new railways."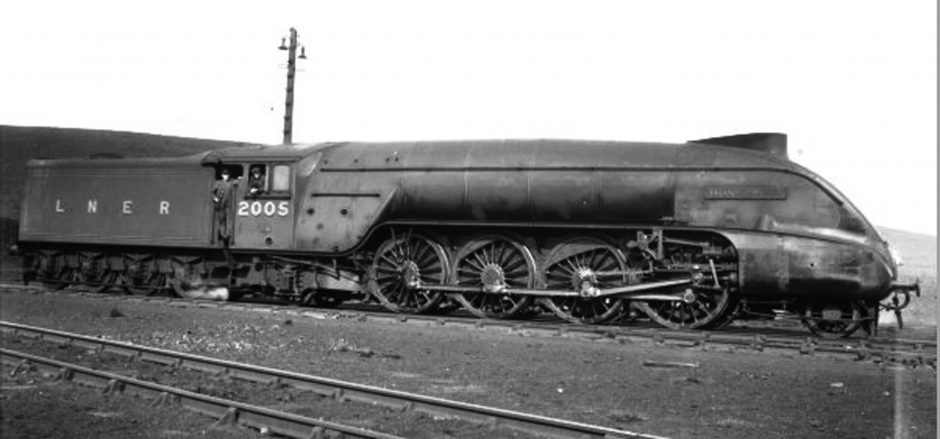 Mr Ross said there's "no doubt" the St Andrews line should never have been closed in the first place.
He also believes that railways have a key part to play in Scotland's future as more environmentally friendly forms of transport become increasingly important.
But as with all such projects, whether or not such large sums of money could be found in our current climate is something of a headache for planners and politicians alike.
"The St Andrews line should never have been closed because even in the bad days when buses and cars were taking over it was still almost profitable," he says.  "It was making quite a small loss, whereas the line to Leven was losing a lot more.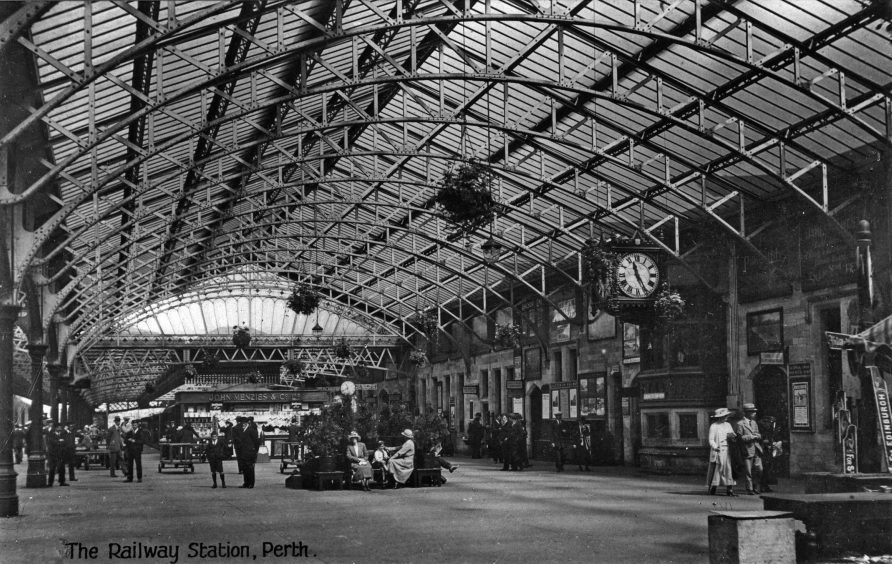 "Even though there's an unused Levenmouth line still there, demands nowadays of railway regulation and Health and Safety would mean the line would have to be re-laid and rebuilt and it would cost a huge amount of money.
"That's not to say that it is not a good and desirable thing to do. But it's right to say that finance is the bottom line. The Scottish Government doesn't have a separate bracket for railways – any railway development is competing against the demand of roads, but also of things like education and other aspects of social welfare and so on.
"My advice to anyone who is seeking to have a railway restored is really to make as much noise as possible because there's a great tendency among politicians in particular to pay lip service to railway schemes but without doing a great deal behind the scenes to help bring them about."
After graduating from St Andrews, Mr Ross embarked upon a career in publishing in London. Settling in Hereford with wife Janetta – herself a publisher – and family, he realised writing was "much more fun" than publishing and wrote a number of books specialising in Scottish and transport subjects, including Scotland: History of a Nation and a history of all five pre-1923 Scottish railway companies.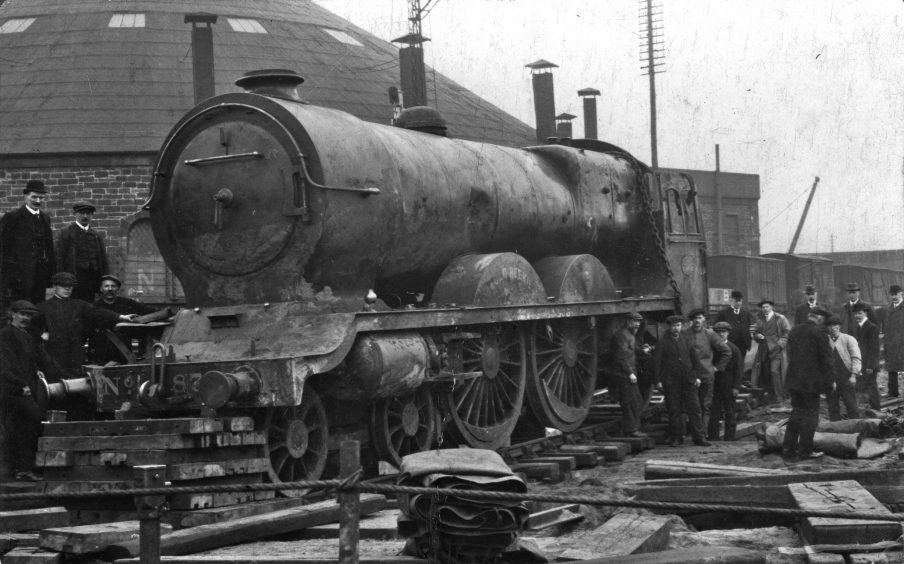 He describes his latest book as a "complete introduction" to the history of Scottish railways and aims to answer the "how's and whys" of the railway's birth with an emphasis on what people thought of them.
Fascinating images include the former Dundee Tay Bridge locomotive depot – home of some of Britain's most powerful express locomotives – refers to the time when there was talk of Dundee getting a 'Central' station.
*Getting the Train: The History of Scotland's Railways, by David Ross, is published by Stenlake Publishing, priced £10. A follow-up book – 'Scottish Railways: 1923 to 2016' is due out in January.