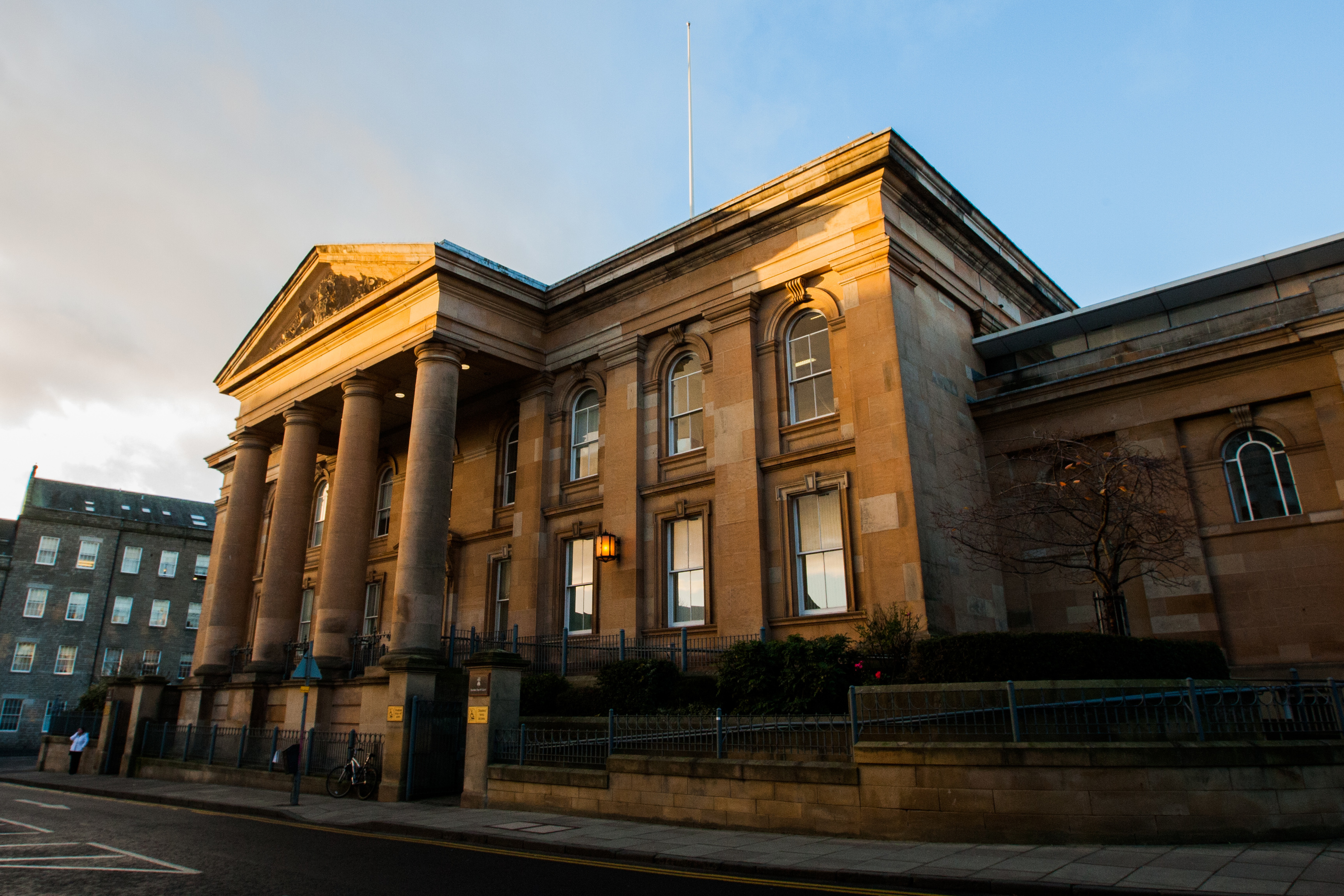 A Dundee University student pushed a nurse and spat on a registrar's face at Ninewells Hospital after becoming "inebriated" at a basketball team initiation ceremony.
Jordan Downie, 25, was said to have no recollection of the incident when he woke up at the police station, where he was taken to sober up following the fracas at the hospital's A&E department.
His defence solicitor, Jim Laverty, said his client was "utterly ashamed" and that the experience had been "no Fairytale of New York" – referencing a song about an Irishman  tossed into a "drunk tank" to sleep off a Christmas Eve binge.
The student, who is also an army reservist and works with children in developing countries, pleaded guilty to two charges of assault.
Procurator fiscal Claire Rowan said: "It appears the accused was taken to hospital quite heavily under the influence of alcohol at around midnight on October 5.
"Whilst there, he was being assisted by a staff nurse. He was causing a bit of a nuisance.
"It appears that he wished to leave the hospital and whilst the nurse was attempting to get him to sit down on a chair, for his own safety, he pushed her away from him.
"The accused tried to leave again and got up from the chair.
"The nurse and a registrar attempted to place him back on the chair and at this point the accused spat directly into the face of the registrar, with the saliva landing on his right cheek."
The court heard that straight afterwards, Downie laid down on the floor and fell asleep.
Police were contacted and took him away to the cells to sober up.
Defence solicitor Jim Laverty said: "I have instructions to apologise to everyone affected by his behaviour.
"Mr Downie is a man who is not particularly used to alcohol.
"He is a third year student at Dundee University and had joined the basketball team at the start of term.
"This some some sort of initiation event.
"A number of drinking games were organised and Mr Downie initially voluntarily took part.
"He had reached a stage of inebriation at an early part of the evening but the initiation ceremony continued.
"He advises me that after 9.30pm he has no recollection of what happened until he awoke in the police station.
"He was in the rather fanciful 'drunk tank' – but this was no Fairy Tale of New York. He was utterly ashamed.
"This is a young man who has led, up until this point, a productive and pro-social life."
The court was told that Downie, of Durham Road South, Edinburgh,  had spent time volunteering in Ghana and Peru, and was heading to Rwanda over the Christmas holidays to work with children.
Sheriff Rafferty deferred sentencing until February 9.