Michael Alexander meets staff and students at Perth College UHI which has been voted the number one university to study music business in the UK.
The hall at Perth College UHI's Goodlyburn Building is reverberating to the creative energy of live music as students perform Bonnie Tyler's Holding out for a Hero and assessors rate,  not only the stage performance, but also the work of audio engineering and lighting students who are working behind the scenes.
But there's far more to the music industry than performing – and fewer better places to learn about it either – according to the latest National Student Survey results.
That's because Perth College UHI has been ranked by students as the number one university to study music business in the UK.
Not surprisingly, it's an achievement that staff and students are extremely proud of.
It comes as students continue delivering other exciting projects including their own independent record label Vadana Records, Perth Music Expo and numerous music events across Scotland.
But it's also a reminder of the huge contribution that the music industry makes to the UK economy despite the challenges that technological and other changes to the industry present.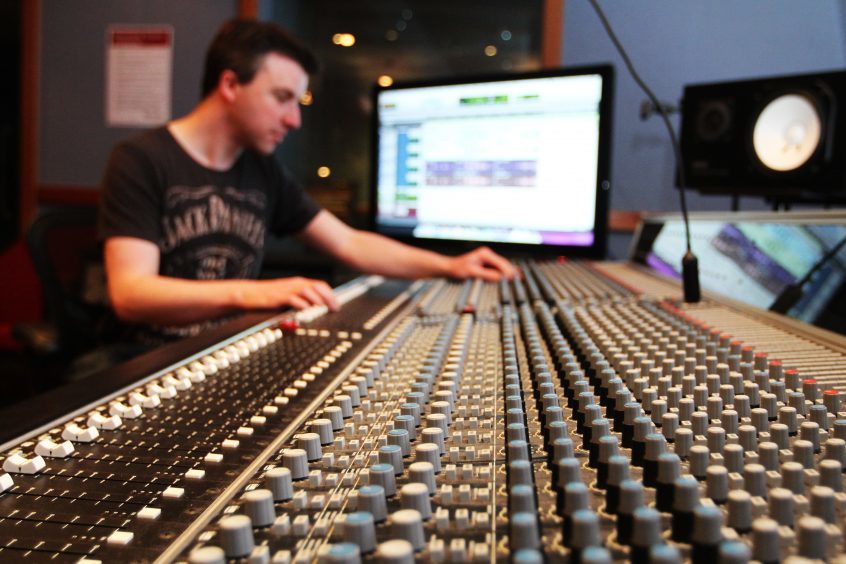 According to the 2017 Measuring Music Report  published by UK Music – the umbrella organisation which represents the collective interests of the production side of UK's commercial music industry –  total GVA (gross value added) contribution by the UK music industry in 2016 was £4.4 billion.
That's up 6%on the previous 12 months with the number of jobs growing to 142,000.
One man who knows all about the army of musicians, artists, sound engineers, producers, publishers and managers working behind the scenes within the industry is Perth College UHI music business lecturer Richard Smernicki.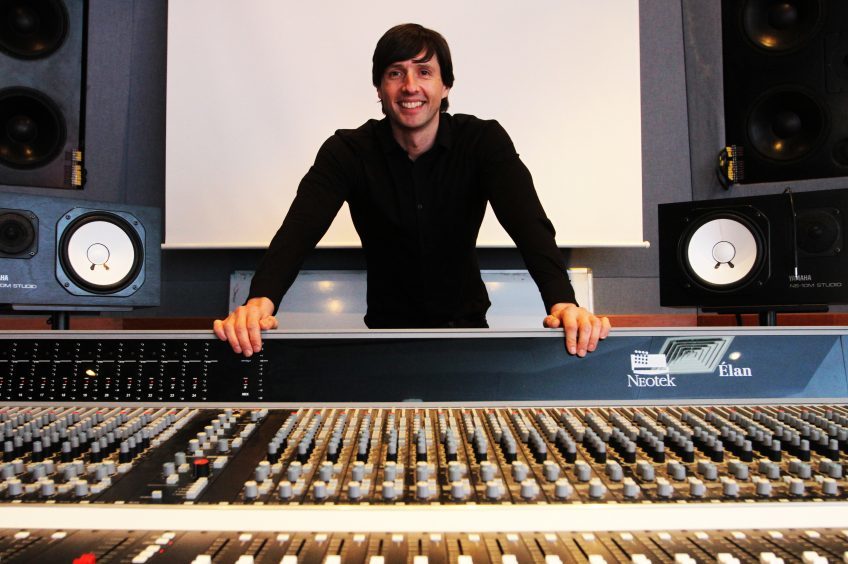 The 44-year-old former Tayport Primary and Madras College, St Andrews, pupil who grew up in Tayport and studied geography and economics at Dundee University comes from a musical family and has played drums in bands for years.
Influenced by his big brother Paul, who is a former director of digital at Universal Music Group, Richard listened to a lot of Seattle grunge bands in the early 1990s as well as shoegaze – the subgenre of indie rock and neo-psychedelia that emerged in Britain in the late 1980s.
Some of his earliest memories of gigs were at Fat Sams in Dundee where he saw bands like Ride and the Charlatans.
The earliest band he played in in the mid-1990s was Kingsize and like many young musicians, he had dreams of making a living from it.
Then, thanks to a connection with a tour manager from Dundee, the opportunity arose to work on tour as a technician with Swedish band the Wannadies – who had a mid-90s hit with the You and Me Song
From there an opportunity came along for a Scottish A&R scout at Polydor Records.
Travelling up and down the country, it was Richard's job to scout out new talent to sign to the label. It was an enjoyable time.
Yet without a doubt his biggest achievement of that era was the pivotal role he played in bringing Dundee University formed Northern Irish-Scottish rock band Snow Patrol to Fiction Records – an imprint label of Polydor.
The band, which went on to be nominated for six Brit Awards and has sold over 13 million records worldwide, were brought on board thanks to a "team effort" by Richard and his brother.
"I knew Gary Lightbody (Snow Patrol lead singer) because he was at the same university as us," says Richard, who now lives in Invergowrie.
"I actually remember supporting them in a band at Lucifers Mill or The Cooler in Session Street, Dundee. They were friends. I always thought it was clear Gary was a talented songwriter then.
"I was young at that time. I was fairly new in the industry. You have to bring in your own projects.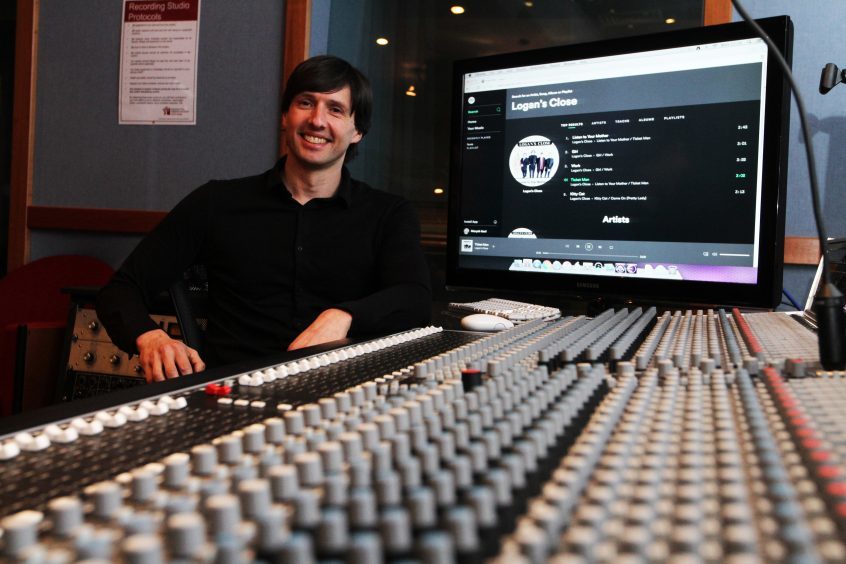 "But I don't like to think of it as anything special really. It was what I got paid to do as an A&R representative. Ultimately it was down to the talent of the act."
Richard has experienced the transition of the music industry over the past 20 years from the pre-internet world to the rise of MySpace, the challenge of music being uploaded for free and the more recent development whereby revenue streams have changed and streaming has given record labels a paid-for unlimited music alternative whether that be through Spotify, DiSA or Apple Music.
"It's a new phase now where music fans are more willing to pay for music and intellectual property," he says.
"I think there has been a bit of an attitude change to the way people consume music and the value that they place on a piece of music."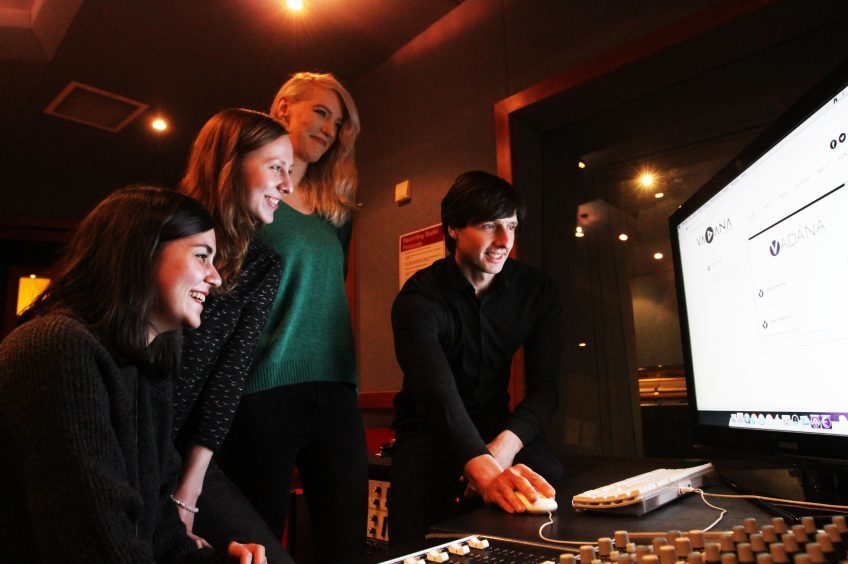 For the past nine years, however, Richard has changed tack. He now shares his experiences with the next generation by working as a music and music business lecturer at Perth College UHI.
He helps deliver a Music Business BA Honours degree which, along with the BA (Hons) in popular music and BSc (Hons) audio engineering courses, forms part of a Music Industry Studies course.
With Perth College UHI the largest music education centre in Scotland, the aim of the course, which includes a popular guest speaker programme, is to give students key employability skills in the 'real world' music industry – and it attracts students from all over the world.
An Erasmus scheme is currently run in association with Linnaeus University in Kalmar, Sweden, and approval has also been granted for an exchange with Point Park University in Pittsburgh, USA.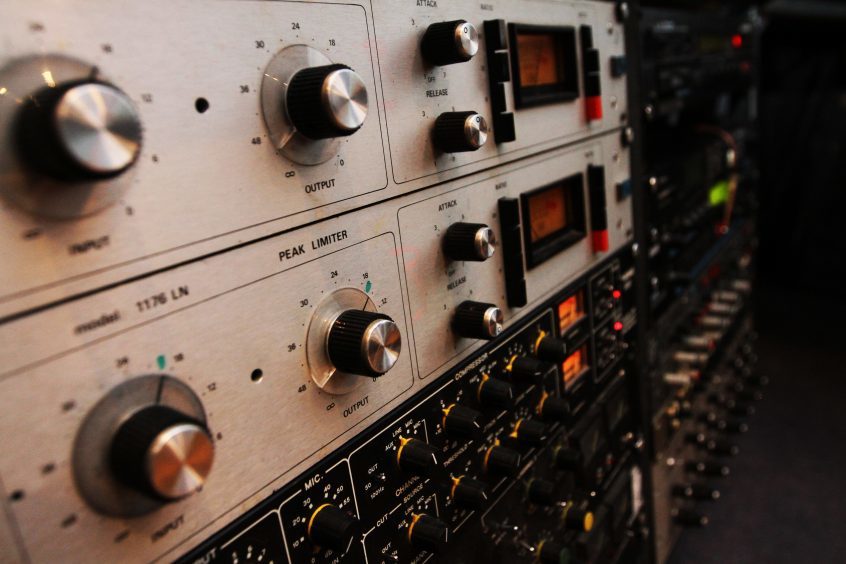 With 10% of those currently working in the UK music industry from the EU, the university says it's good for the dynamism of the class to have people from different countries.
Yet several students told The Courier that if they'd known about Brexit they might not have applied.
Laimi Siauruseviciute, 25, a second year student from Lithuania, who helps run the Perth students' Vadana Record label, says: "To have ideas from different parts of the planet helps creativity. That's how it grows."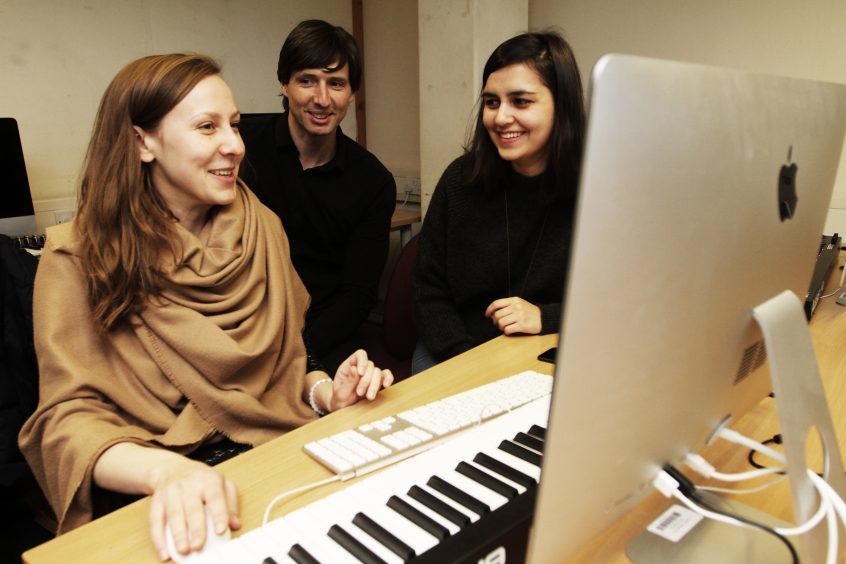 However, the indie music fan with ambitions to work on the music festival circuit adds: "If I had known Brexit was coming I wouldn't have applied. I want to know I have the choice to move where I want to when I want to when I can. The truth is we still don't know what the impact is going to be when it comes to us trying to get jobs."
Maryah Itani, 25, a fourth year student from Belgium, has a particular interest in how personalities and cultural identities are shaped by music. She also says that if she had known about Brexit then "without a doubt" she may not have applied.
However, she has "no regrets" being on the course now and says its positives include the "personal touch" of lecturers getting to know students' strengths and weaknesses, encouragement to "get out there" and build real networks and also the running of the Vadana Record label.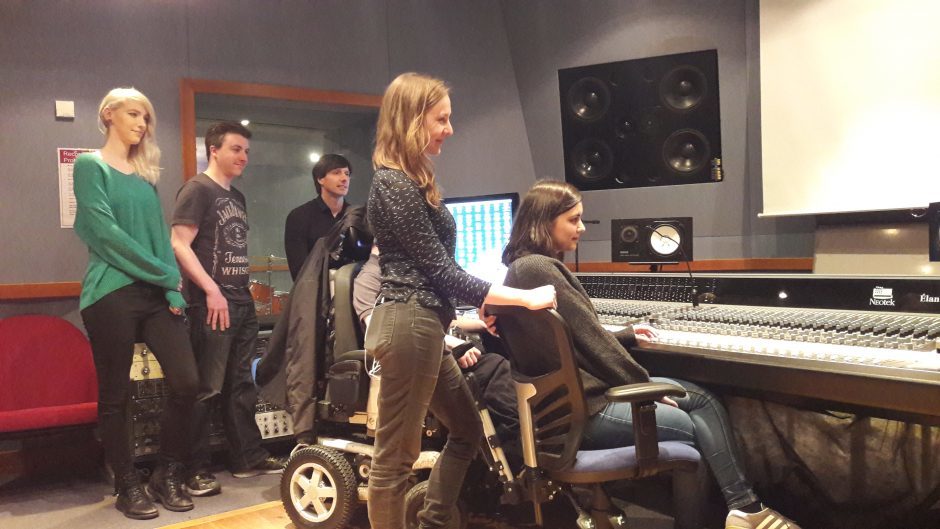 "I'd say it's really useful because everyone involved gets direct experience of what it's like to be involved in a label – especially a smaller sized label which is the norm now," says Maryah, who has ambitions to work in cultural policy and believes there is much untapped musical potential in Scotland.
"A lot of people are doing their own thing releasing works by artists they know personally. It also takes away the pressure from making mistakes because we still get help from lecturers who give us feedback if we are doing something incredibly stupid or dim witted."
The hands –on experience is also invaluable for Katharina Schwan, 20, a second year student from Germany, who is interested  in marketing and becoming a tour manager.  The metal and German rap music fan also likes the course's international element.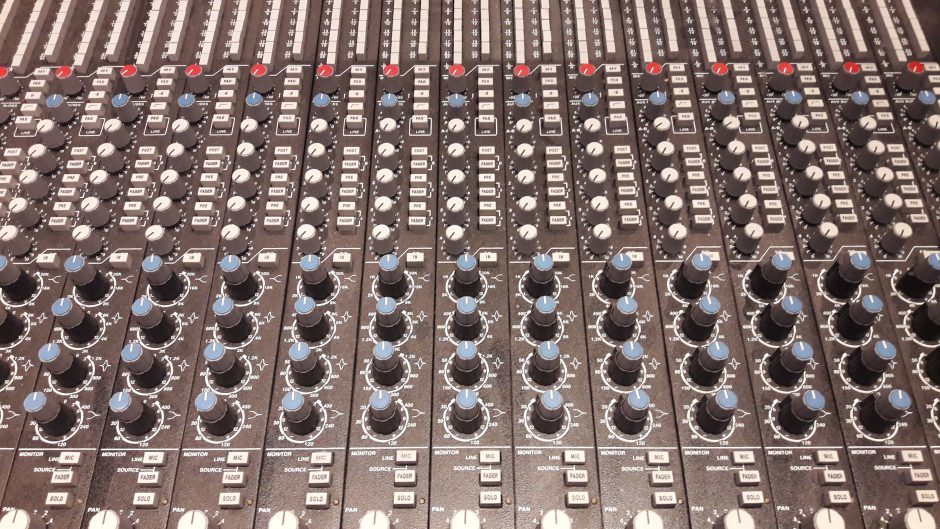 However, for Edinburgh-raised Neil Patterson – a first year student who has cerebral palsy – the course is a platform for his interest in widening access to disabled performers.
The 23-year-old who works with the charity Drake Music Scotland and performs with Rock Choir – the world's largest contemporary choir where no experience or singing ability is required, says: "One of the lines I get hit with so often is 'we don't have stage access because we've never had disabled performers', to which I respond, 'don't you think it's the other way around? You've never had disabled performers because you've never had disabled access?'
"I once went to a venue only to be told the disabled toilet was down two flights of stairs – that was a genius move that one!"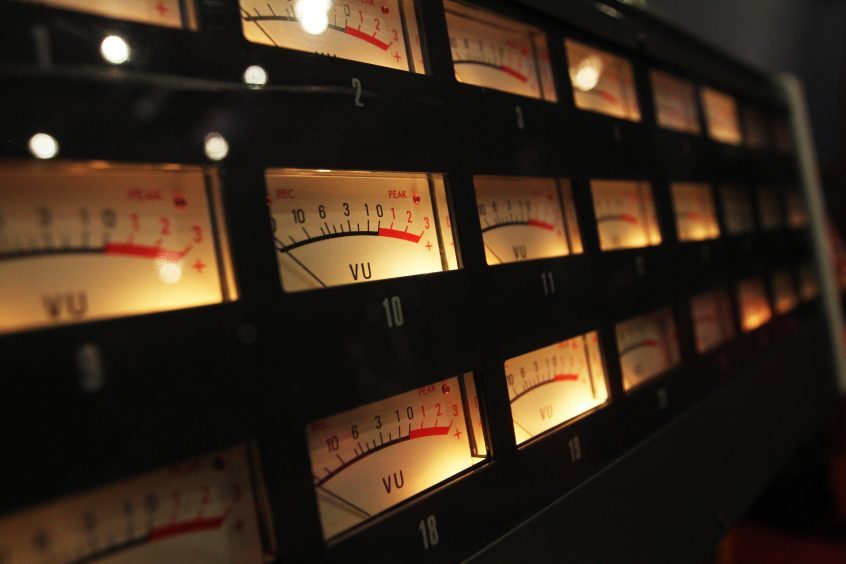 Nathan Irving, 30, a first year student with an interest in social media and marketing, adds: "The course has given me lots of different perspectives including music law and the creative infrastructure of how things are run.
"Richard gives us his experiences of what he's been through and gives us advice and encourages us to go to events for networking.
"I've got friends who go to gigs. People don't realise how much work goes on behind the scenes!"