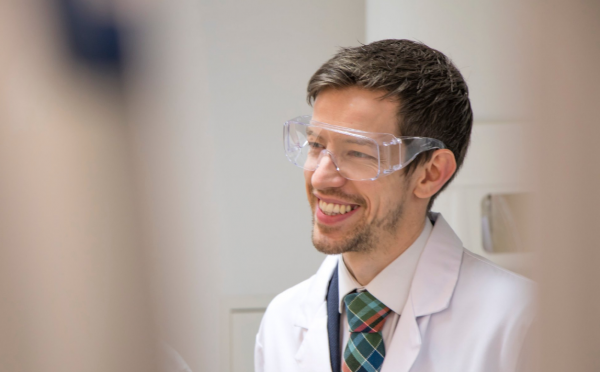 Tayside's world-renowned higher education and health science projects were showcased to politicians involved in the Tay Cities Deal.
City Deal leaders from the region's councils gathered at Dundee University's Discovery Centre for Translational and Interdisciplinary Research to see for themselves the potential for growth and development.
Councillors John Alexander of Dundee, Angus Macmillan Douglas from Angus, Karen Marjoram of Fife and Perth and Kinross leader Ian Campbell joined forces with experts from the university and Dundee and Angus College.
Councillor Alexander said: "Seeing these ambitious projects first hand helps us to get a greater understanding of how they currently add to the economy but also to establish their potential for growth.
"Tayside has internationally recognised academic institutions and a range of innovative businesses working with them, but we need to keep pushing the boundaries."
Councillor Myles said: "Our ambitious targets in the Tay Cities Deal bid include growing the bio medical cluster.
"The chance to spend time with the experts and visit the facilities we currently have gives us a greater focus for building on that opportunity. We are working closely together to make sure we get the best deal possible."
Councillor Marjoram added: "Bringing together excellence in the biopharmaceuticals, biotechnology, medical technologies and skills development fields will enable the region to grow and become even more attractive for inward investment to deliver new facilities and training."
At the university the group toured the drug discovery unit and quantitative proteomics facility and the Thiel cadaver centre before heading to the academic health science partnership and Dundee institute for healthcare simulation at Ninewells Hospital and medical school.
Councillor Campbell, leader of Perth and Kinross council said: "Our region has considerable expertise to offer with which to create a smarter and fairer Angus, Dundee, Fife and Perth and Kinross and these projects amply demonstrate that.
"The series of visits we have made have strengthened my belief that the Tay Cities Deal can deliver something very exciting."
The Tay Cities Deal is a partnership between local, Scottish and UK governments and the private, academic and voluntary sectors which seeks to create a smarter and fairer Angus, Dundee, Fife and Perth and Kinross.
These projects are said to have the potential to deliver more than £1billion of investment and as many as 15,000 job opportunities across the region.