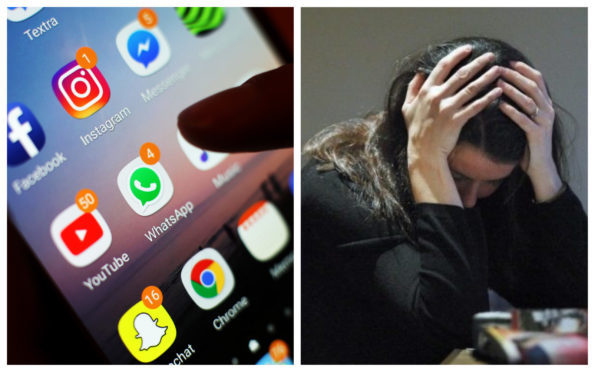 Photos of female Dundee University students have been shared on an explicit social media site without their consent.
The Twitter page — which we are not naming to protect the identity of the women involved — encourages anonymous submissions from male students, inviting them to send pictures of "the hottest babes at your university".
In many instances, the pictures — which appear to be taken from the students' own social media accounts without permission — attract a slew of explicit sexual comments and abuse.
Women from other Scottish universities such as Aberdeen, Robert Gordon and Stirling have also been featured on the site, along with institutions throughout the UK.
An investigation by The Courier revealed many of the page's hundreds of followers are also using the platform to share pornography and post explicit messages to well-known female celebrities.
A Dundee University spokesman said they had not received any complaints relating to the page but vowed to investigate any they receive going forward.
He added: "The unauthorised sharing of images to a site such as this one may be regarded as a breach of the zero tolerance policy towards sexual misconduct shared by the university and the students' association, and liable to disciplinary procedures."
Dundee University's Student Association were also approached for comment but declined to comment further.
Shuwanna Aaron, women's officer for the National Union of Students (NUS) Scotland, called on universities and colleges to "clamp down" on those engaging and enabling online harassment.
"The online expansion of sexual harassment of women, which is already too prevalent in the offline world and across society is incredibly horrifying," she said.
"As a society, we need to ensure that people know their online actions have real consequences for themselves, and those they harm.
"We also need to see social media platforms held to account for the failures in tackling this kind of behaviour."
A Twitter spokesman said the company "don't comment on individual accounts for privacy and security reasons".
However, he added: "Our policies clearly state: You may not post or share intimate photos or videos of someone that were produced or distributed without their consent."
The page appeared to have been removed from the social media site last night following an approach to administrators.
It was unclear whether the account had been deleted, suspended or temporarily deactivated — meaning it could still reappear at a later date.
The Courier asked for comment with regard to this but received no response.