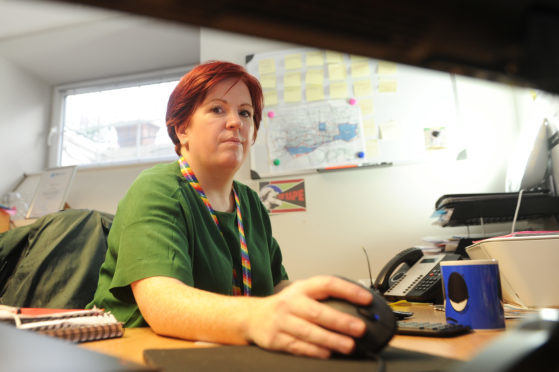 Universities in Dundee will review their policies on preventing sexual violence and harassment on campus after a Scotland-wide campaign by a mother whose daughter took her own life after being abused by her boyfriend.
Fiona Drouet, who lost her daughter Emily, a first-year student at Aberdeen University in 2016, secured a promise by Scottish education minister Shirley-Anne Somerville that universities and colleges will retrain staff, offer better support and report statistics showing the number of incidents.
If they fail to do so, they face a funding cut.
Meanwhile, a toolkit offering advice and training for staff has been produced by Strathclyde University and Rape Crisis, with the Scottish Government providing £400,000 towards its roll-out and implementation.
A Dundee University spokesman confirmed staff from the institution were present at the launch of the guide, called Equally Safe in Higher Education.
He said: "We will be using the toolkit to review our current activities and for guidance in action planning."
A spokesman for Abertay University said it "welcomes every opportunity to collaborate" with others to improve the existing sexual harassment policy.
"We recognise that progress is required across the higher education sector in tackling sexual harassment and violence and welcome the introduction of the new toolkit, which will help Scottish universities to build on existing partnership work.
"For the last three years, Abertay University and the Abertay Students' Association have been part of a multi-agency partnership working on this issue.
"The university is also a member of the national Equally Safe Working Group's committee responsible for developing and rolling out helpline contact cards, in partnership with Rape Crisis Scotland, Women's Aid, the Scottish Government, the Scottish Funding Council and many others.
"We are committed to providing a safe environment for all students and staff and, while we already have a robust sexual harassment policy in place, we welcome every opportunity to collaborate with others with a view to ongoing improvement."
St Andrews University has an existing sexual misconduct policy and did not comment further.
Dundee and Angus College, Perth College and Fife College had not responded by the time of going to press.
Sinead Daly, of the Dundee Rape and Sexual Abuse Centre, welcomed the news of Dundee's universities getting on board with the new toolkit.
She said: "We are thrilled to see this.
"We have been meeting with representatives with Dundee's two universities to see how we can collaborate in changing attitudes to prevent sexual assault on campus and to see what can be done to improve support.
"What is happening is important because it places an onus on universities to show they are being proactive."