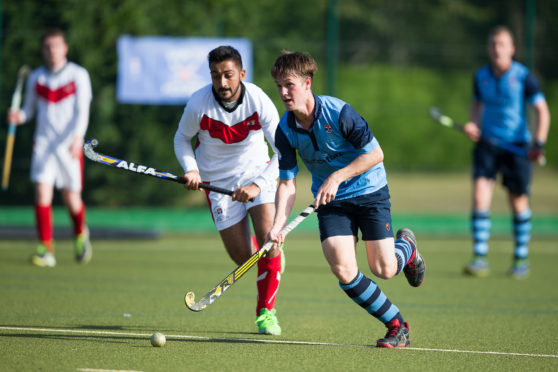 St Andrews students are the first  to use a new tool developed by Abertay University to gauge the physical and mental well-being of athletes.
David Lavallee of Abertay, the world's first professor of duty of care in sport, created an online tool to gather information on the welfare and well-being of sportsmen and women in order to increase participation.
He created The Sport Census in response to Baroness Tanni Grey-Thompson's review into the welfare of sporting participants following allegations of child abuse and bullying in some elite sports programme.
Baroness Grey-Thomson's recommendations included the appointment of a sports ombudsman to hold organisations to account and the adoption of a duty of care charter.
Hundreds of athletes and coaches from more than 50 sports teams at St Andrews University were the first to take part in Professor Lavallee's sport census.
Every club and competitive sport across the athletic union and the university performance programmes independently completed the confidential online tool, evaluating support provided in areas such as mental health, diversity, injuries and balancing education and sport.
Results are calculated across each area and can be tracked to identify strengths and weaknesses in the care of participants.
Prof Lavallee said: "The most important aspect of sport is the people involved, whether they are taking part, coaching, refereeing, administering, volunteering or involved in some other capacity.
"Recent years have seen considerable negative attention on numerous duty of care in sport issues, which has the potential to lead to significant reductions in sport participation if progress is not made.
"There is a clear need to add light, not heat, to this area and the sport census has been designed to illuminate best practice with the ultimate aim of increasing sport participation."
Baroness Grey-Thompson said: ""The dedication that Professor Lavallee has shown in his continuing work is to be congratulated, as is the commitment of St Andrews University for taking the lead in this important area."
Pete Burgon, assistant director of student sport at St Andrews University said:"We want to ensure that we are creating an inclusive, sustainable and diverse environment in which people choose to participate and the information gleaned from the survey will help us significantly in that regard."