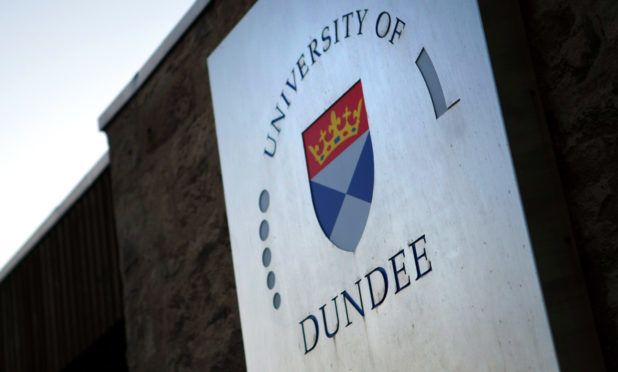 Dundee University has been accused of leaving some of its students "high and dry" after cutting ties with a teaching partnership in Egypt.
Thirteen students in Cairo participating in a dental masters course have complained after their degree pathway was "suddenly" closed.
They had all matriculated as Dundee University students and had been billed for £7,500 in fees.
The university said it was forced to act after receiving complaints about its former Egyptian partner, the Arab Society for Continuous Dental Education (ASCDE).
A partnership was announced between the two in 2016, which offered those enrolling on the course in the North African country effectively became Dundee University students – receiving access to the institutions IT facilities and course materials.
The university wrote to students telling them they had conducted "thorough investigations" which uncovered the standard requirements and facilities were not being met by their Egyptian counterparts.
They further added it had not come to the decision "lightly" and offered the students refunds on their fees and compensation payments of up to £1,500.
A group of 13 students on the restorative dental masters course wrote to Dundee, asking for their studies to be continued.
They feel, having spent a year of their professional lives studying as members of the university, they should be able to continue as Dundee students.
One of the students, who asked not to be named, said: "The senior management team  asked us to send  our proposals individually to them and promised they would reply to us as soon as possible.
"After 75 days of waiting for a response, they finally replied that they have to close the programme and they offered a total refund and £1,000 as a compensation.
"We argued that we did not want the money, but instead wanted to complete our course and in response to that they increased their compensation offer to £1,500.
"Then, on July 21 we had a meeting with Professor Mark Hector at Le Passage airport hotel in Cairo looking to clarify the situation."
He continued: "He said that those of us who do not accept the compensation can raise a claim through the university insurance with the evidence of what we have spent in the last year and half.
"A lot of students do not find the closure of the programme acceptable but he told us this was the university's decision.
"We have wasted lots of our time, money and effort and delayed all of our future plans for nothing.
"It is not our fault they launched a program in Egypt and then decided to close it. We trusted Dundee University."
A spokesperson for Dundee University said: "The university has, for several years, run an orthodontic programme in Egypt, working with a clinical partner in country, and recently started a programme in restorative dentistry.
"The university has acted on complaints from staff and students in respect of the conduct of the partner institution and after careful investigation, including the use of an independent auditor, the university has decided to terminate the restorative programme and Year 1 of the orthodontics programme.
"There is an offer to teach out Year 2 and Year 3 students, which is being consulted upon.
"Staff including the Dean of Dentistry have made regular visits to Egypt to discuss the situation directly with students.
"The university has already made a generous offer of compensation to the students, even though it is not at fault, on top of a refund of fees paid to the University and continues to offer support to the students."