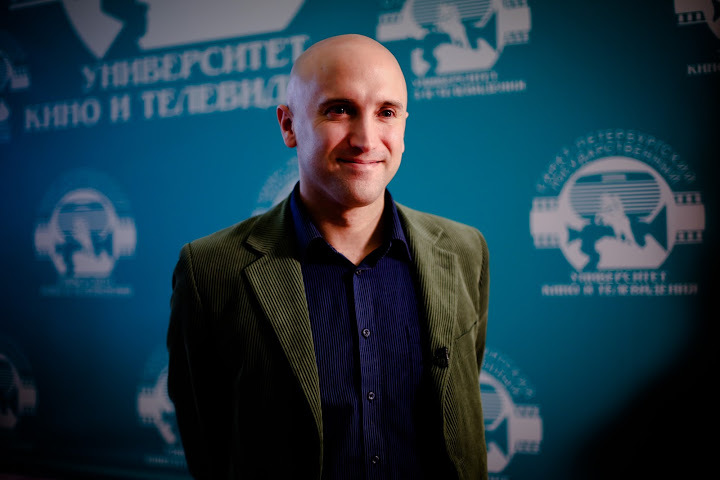 A former Perth High pupil – arrested by armed police after "gatecrashing" the Georgian Embassy – has told how he hopes the "international incident" will not interfere with a long-awaited class reunion.
Graham Phillips, who later studied at Dundee University, was arrested in London during a public exhibition of work by artist Gia Bugadze to mark 10 years since the war between Georgia and Russia over South Ossetia.
Mr Phillips – who has worked as an independent crowdfunded journalist for four years after leaving Russia Today – claimed the event was dedicated to 'Russian military aggression' which also glorified Georgian fascism.
Things turned ugly when Mr Phillips turned up with a camera to file a report for his YouTube channel, which has more thanr 60 million views and 90,000 subscribers.
Mr Phillips was arrested and spent the night in custody before being released the following day.
He said: "I went along to do a report and what I was clearly confronted with was outright examples of propaganda masquerading as art.
"People started hearing that I wasn't fitting the narrative and there was an exchange of opinions before things got heated.
"I was ready to leave when two police officers burst in, which was totally unnecessary, and the next minute I was in handcuffs and being bundled into a van.
"I'm out on bail and the charges against me are 'trespass on embassy territory' which I didn't realise was possible."
Mr Phillips is scheduled to return to Perth in September for a school reunion of the class of 1996.
He said: "Given the difficulties of logistics – getting everyone together – it's likely to be the only one so I'll be hoping that court proceedings or whatever don't coincide with this long-awaited event."
Georgia's Ambassador to the UK Tamar Beruchashvili said: "We strongly condemn this provocative attack on Georgia's Embassy in London that directly violates inviolability of the Embassy protected under Article 22 of the Vienna Convention on Diplomatic Relations and expect that UK police will take all necessary actions to conduct a timely investigation."
The Georgian Foreign Ministry accused Mr Phillips of behaving aggressively, filming without permission, loudly chanting slogans against NATO and accusing Georgia of "providing the UK audience with incorrect information".
Mr Phillips is no stranger to controversy and was forced to deny claims he was a "Putin agent" when his phone records were seized by the Ukraine government in 2017.
He had a bag thrust over his head and assault rifles levelled at him in 2014 by Ukrainian security forces while covering the Crimea war for Russia Today.
He was called an enemy of the state, deported to Poland and banned from Ukraine for three years for being a "Kremlin propagandist" and supposedly "supporting terrorism".
The republics of South Ossetia and Abkhazia declared independence from Georgia in the early 1990s.
On August 7, 2008, Georgia launched a military offensive against the region of South Ossetia and then partially destroyed its capital, Tskhinvali.
Russia sent troops to the republics in an attempt to protect local residents, many of whom were Russian nationals.
After five days of hostilities, Russia managed to expel Georgian troops from the region, securing South Ossetia and Abkhazia.