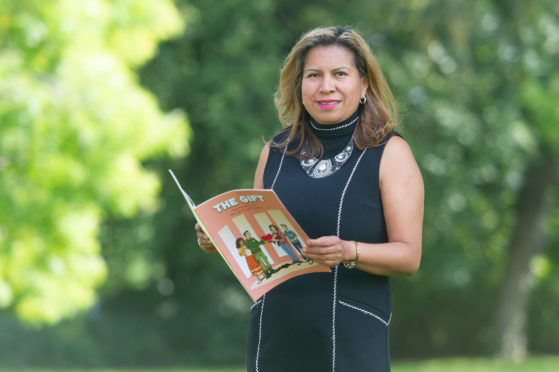 The "superhero" impact of being an organ donor is the theme of a new comic book inked by some of the city's best writers.
The Gift, a 32-page graphic novel which explores the positive outcomes from a tragic situation, will be released on Monday to coincide with Organ Donation Week.
It features the story of Mayra Crowe, a lecturer in Spanish at Dundee University, whose son Andrew passed away suddenly following a brain aneurysm.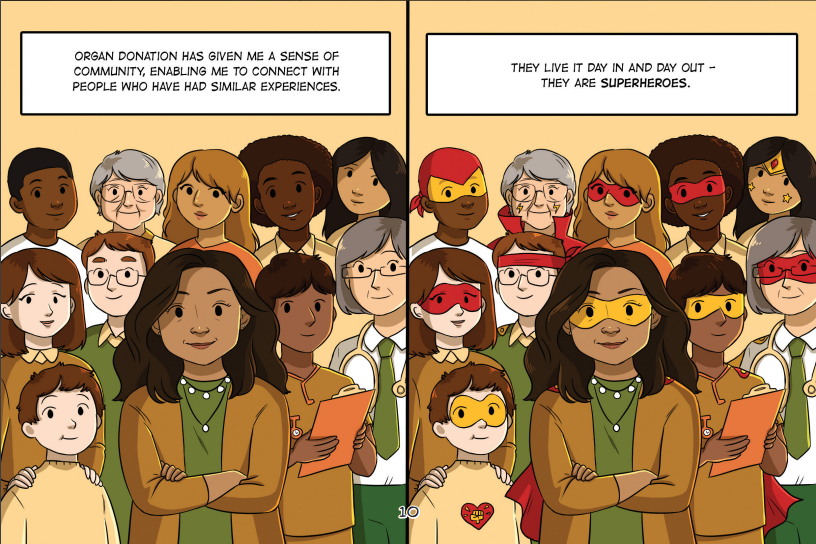 Mayra and her family, based on their son's loving and compassionate nature, decided in the immediate aftermath of his death Andrew's organs should be donated.
Thanks to their decision, his organs were passed on to nine recipients who were all able to enjoy a new quality of life.
Mayra said she was pleased to see her son Andrew's story feature in book.
She said: "Over the last seven years, I have had the honour of being an ambassador for the NHS Organ Donation campaign.
"During this time I have met so many courageous and selfless people. But a hard part of this is trying to explain to kids that unfortunately, sometimes, children do die.
"My own son Andrew died suddenly from a brain aneurysm and our family were faced with a challenging decision.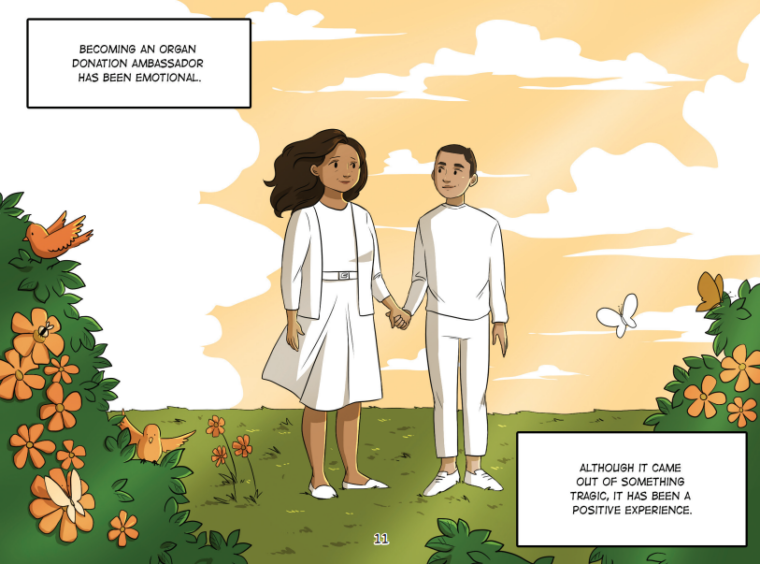 "We never knew what Andrew thought about organ donation but we did know what kind of loving person he was. It is because of his organ donation that nine people now enjoy a renewed quality of life.
"For me, being an organ and tissue donation ambassador has provided a platform to tell my son's story and get families discussing the possibility of donation after the worst has happened. Now, I hope this comic will do the same."
As well as Andrew and Mayra's story, the book features stories from patients, staff, doctors and nurses across Tayside discussing the importance of organ donation.
Lynne Malley, a specialist nurse in organ donation at NHS Tayside, said: "Around 500 people are waiting for an organ transplant in Scotland at the moment but there are not enough organs to meet these needs.
"Sadly, someone dies every day whilst waiting for an organ.
"We hope that this new comic will raise awareness of the importance of organ donation and prompt honest conversations amongst loved ones.
"Lots of people think they would be unsuitable to donate organs and tissues because of medical history or lifestyle choices, but each potential donor is individually assessed and we need people from all ethnicity's and backgrounds to register."