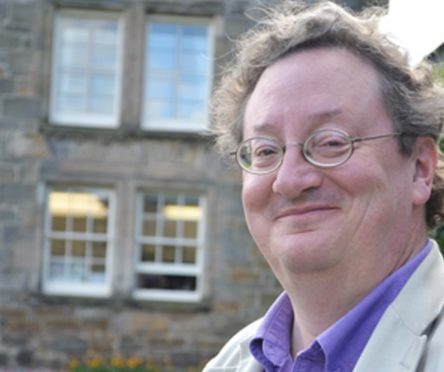 Tributes have been paid to a well-respected St Andrews University professor who passed away at the weekend.
Professor Nick Rengger, whose sudden death has been announced by university principal Professor Sally Mapstone, was well-known in the fields of political theory and international relations, but also worked in history, theology, philosophy, politics and human sciences.
Prof Mapstone described her colleague as a "respected academic" and an "impressive polymath", who embodied the values he encouraged students to embrace.
"He encouraged his students and colleagues to think beyond their comfort zone, believing that a university is a place for conversations about things we hold dear and where we can disagree with civility," she said.
"In much of his scholarship and teaching Nick drew upon the work of the political philosopher Michael Oakeshott, who famously described human life as a conversation, one that stretches from the far past to the present day and which takes place both within ourselves and in public.
"While we may struggle to accept his loss, Nick's incredibly diverse scholarship will keep him very much alive in that ongoing conversation."
Prof Rengger was brought up in Worthing, Sussex, alongside his brother who now lives in Canada.
---
>> Keep up to date with the latest news with The Courier newsletter
---
He studied politics at Durham, before completing a PhD titled Reason, Scepticism and Politics: Theory and Practice in the Enlightenment's Politics also at Durham.
His academic career included jobs in Strathclyde, Leicester, Aberystwyth, and Bristol, before he came to St Andrews in 1996, initially as Reader, then Professor.
He dedicated years of work to enlivening international theory, having held visiting appointments at Oxford, LSE and the University of Southern California and from 2011 to 2014 was a Global Ethics Fellow at the Carnegie Council for Ethics and International Affairs, New York.
He also served as Head of the School of International Relations and numerous other positions in the School and the University more widely.
Professor Rengger is survived by his wife, Vanessa, and his daughters, Corinna and Natalie, and details of his funeral are due to be announced by the university's Chaplaincy.
Friends and colleagues have taken to social media, with one describing him as "one of the greatest living English academics with an incomparable depth and range".
Others described him as a "truly extraordinary scholar", "an incomparable mentor", "completely irreplaceable" and a "kind, brilliant and very funny man".
Another summed him up by saying: "I used to treat an evening with Nick like going to the theatre.
"It would cost you a bit but boy would you be entertained. I'm going to miss him."