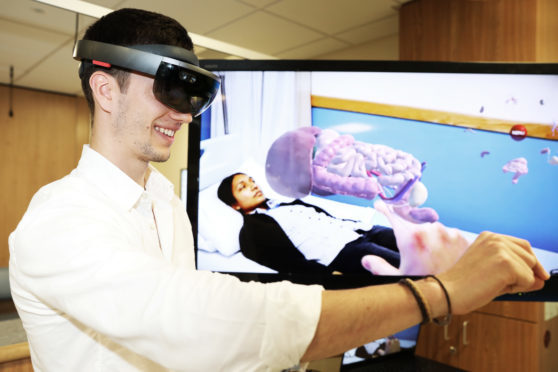 A hi-tech medical science centre which will use surgical robots and virtual reality headsets to teach future doctors was unveiled on Wednesday.
A joint venture between Dundee University and NHS Tayside's Ninewells hospital, the Dundee Institute for Healthcare Simulation (DIHS) will give budding medics the chance to learn intricate surgical techniques without risk to living patients.
Specially-designed interactive anatomical stations will see life-like cadaver posts used as teaching aides, while the surgical robots will allow students and qualified medics alike to rehearse their skills.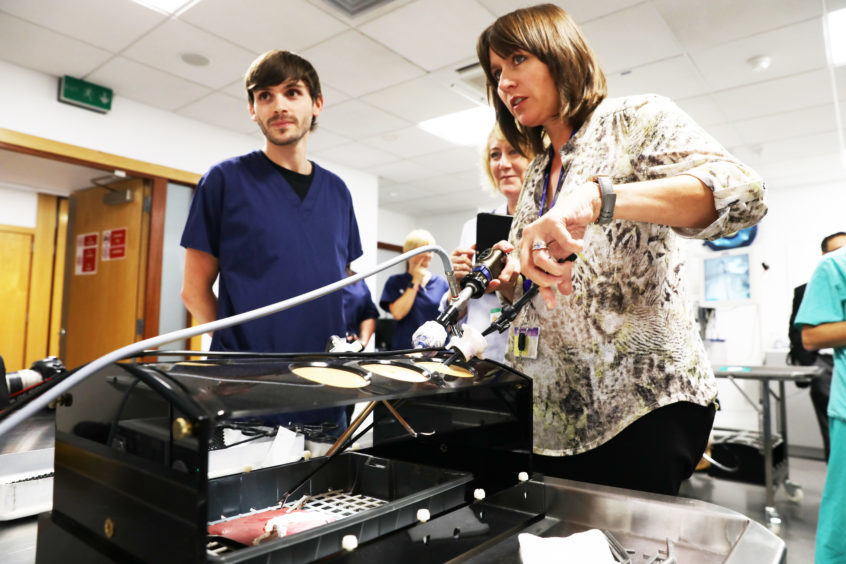 Leading research shows simulation-based training can increasingly lead to better patient outcomes because it allows clinicians and surgeons to build on their experience.
The newly-formed DIHS comes after the merger of the university's world-leading clinical skills and surgical skills centres.
The new hub was opened to the country on Wednesday, following a £250,000 refurbishment, with practical demonstrations showcasing the tools on offer.
The DIHS will also be the first in Scotland to offer a robotic-assisted surgery training programme, which is currently under development by university academics.
DIHS co-director, Dr Neil Harrison, said the new centre should see medical professionals from across the world visit to improve their existing skill set.
He said: "This development supports Scotland's position as one of the world's top providers of medical education, and we look forward to welcoming not just our own students but healthcare professionals from all corners of the globe.
"The surgical skills centre was the home of keyhole surgery, while the clinical skills centre offers broad simulation-based medical education.
"By combining both centres, the university and NHS Tayside are once again leading by ensuring healthcare professionals are equipped with the necessary skills."
Dr Catherine Calderwood, Chief Medical Officer for Scotland, said: "This exciting development provides a safe environment for healthcare professionals to learn and rehearse both technical and non-technical healthcare skills, which will ultimately lead to better outcomes for patients.
"With Scotland already being a destination of choice for many healthcare trainees from around the world, DIHS has the potential to make a significant impact locally, nationally and internationally."