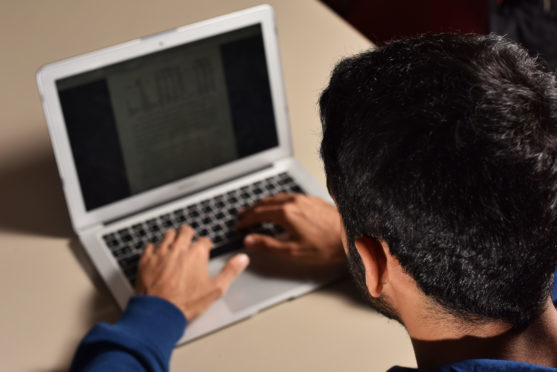 Scots academics are being recruited by online 'essay mills' to produce assignments for desperate students, despite pleas by university bosses to crack down on contract cheating.
Leaders from institutions across Scotland called last week for an outright ban on the industry, which has seen hundreds of new businesses pop up and claims of predatory tactics used to ensnare vulnerable international students.
But an investigation by The Courier reveals that academics at some of Scotland's most renowned universities are selling their expertise to online companies to help students cheat.
The firms offer to produce bespoke, original work, which cannot easily be picked up by anti-plagiarism software, and places adverts for customers and staff on platforms ranging from social media to public transport.
A recent survey found as many as one in seven recent graduates may have cheated by using essay mills during the last four years and international students have reported being inundated with scores of solicitous emails to official university accounts.
Some UK businesses have moved to distance themselves from the tactics of their overseas counterparts and present as a legitimate academic resource for struggling students.
Nottingham-based All Answers, a firm which offers 1,000-word "model" undergraduate essays for as little as £122, on a sliding price scale by grade, currently has around 15 researchers and writers based in Scotland.
One, a Masters student at a Glasgow university, claimed she is now able to earn more in a typical month than when she was supporting her studies with two simultaneous part-time jobs.
She said: "Students feel a real pressure to perform because grades are so important to getting a job or being accepted on another course.
"The company outlines very clearly that you do not know what is going to happen with the work you produce. It's just a product, at the end of the day. For us, it's a simple transaction."
The 23-year-old, who hopes eventually to make a living writing for academic journals, said she had observed students in the UK and other countries who had in effect "purchased their degree" by contracting out every assignment.
"I feel there should be more respect for the work we do," she said.
"Some are writing essays in a single month that would be enough to earn a Bachelors degree, and we have to be skilled in a lot of different areas.
"I think it's really useful for showing how a question can be approached but it should not just be copied. I have never seen anyone openly admit to submitting purchased essays but I do know a lot of it happens under cover."
All Answers said it "refuses to sell to cheats" and that its product is "no different to using the services of a tutor, discussing work with classmates or using published academic resources as a point of reference".
But others have warned that the surge in popularity of online essay-writing services could be having a pervasive effect on academic institutions.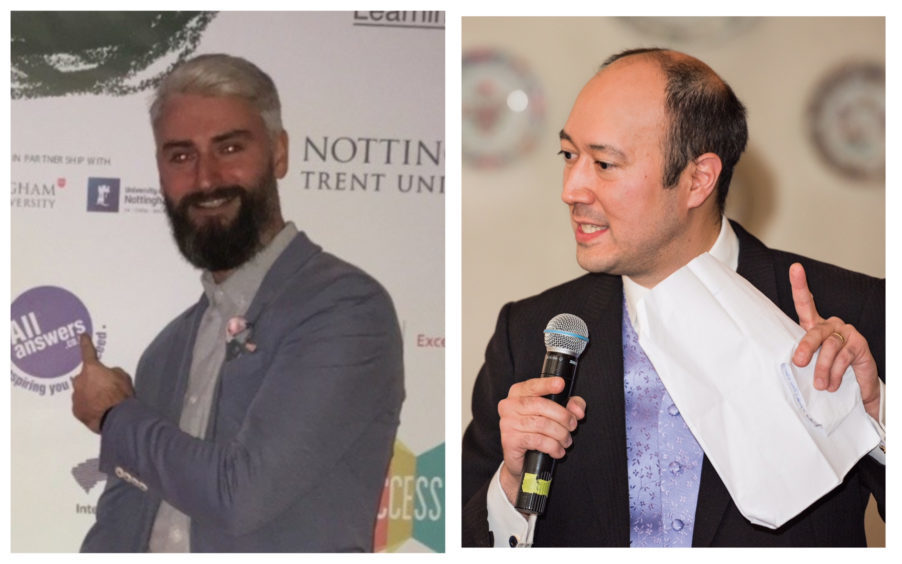 Dr Daniel Sokol, a former university lecturer and founder of Alpha Academic Appeals, a legal firm that represents students accused of misconduct, claimed the "zeal" to crack down on cheats had already led to innocents being punished.
He said he had experienced a variety of clients, including those who are expelled despite being innocent and one who was unable to produce a single essay for linguistic analysis because he had contracted every assignment on his course.
"I have no problems with universities coming down hard on 'contract cheating' but we must be very careful not to catch and punish students who haven't cheated," Dr Sokol said.
"A lot of these university committees are simply not up to the job. I have no doubt at all that there are some students accused of cheating and found guilty who are in fact innocent."
He added: "It's amazing how often students are wholly unprepared for academic misconduct hearings and the level of scrutiny their essays receive."
---
International student 'caught up in cheating row'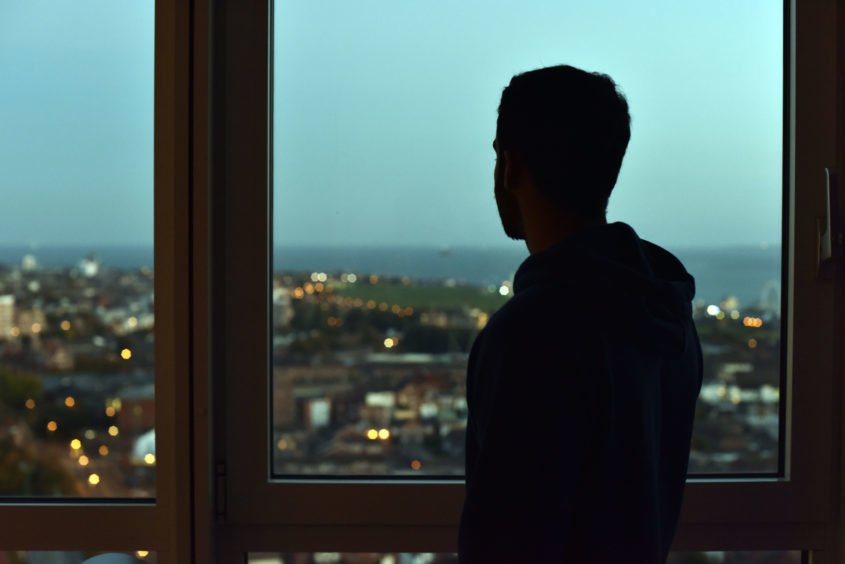 Dr Sokol said it is his experience that the majority of those accused of buying essays are international students.
One of his clients, a 21-year-old recently expelled from an asset management course at a Welsh University, is fighting back against a ruling that he submitted an essay written by someone else.
He said: "I went to the meeting and it felt like the committee had already made their decision. Whenever I asked for a second to answer, they laughed. It was humiliating.
"They treated me like I was a criminal and put me under so much pressure. I was in the fourth year of my course and I had never been accused of any misconduct before.
"I was shocked because I knew that I wrote the essay. It's obviously wrong if people are cheating but I feel like universities shouldn't treat students like this.
"I am very optimistic the decision will be overturned because I know the truth and my family are fully behind me. I never expected to have to go through something like this."
A former student at one of Scotland's leading universities said she had used an essay-writing service in the final year of her course after struggling to deal with personal issues at home.
"I wouldn't say that I regret it but I also don't spend a lot of time thinking about it," said the 26-year-old.
"The way I thought of it was that I was having a pretty tough time and this was something that would make things a bit easier. I didn't want to admit that I was struggling.
"The lecturer who marked it didn't ask any questions. I don't remember ever having a face-to-face conversation about it. I got the essay marks back and just got on with it, that's how it was with most of the essays I submitted."
---
Courier Country universities back clampdown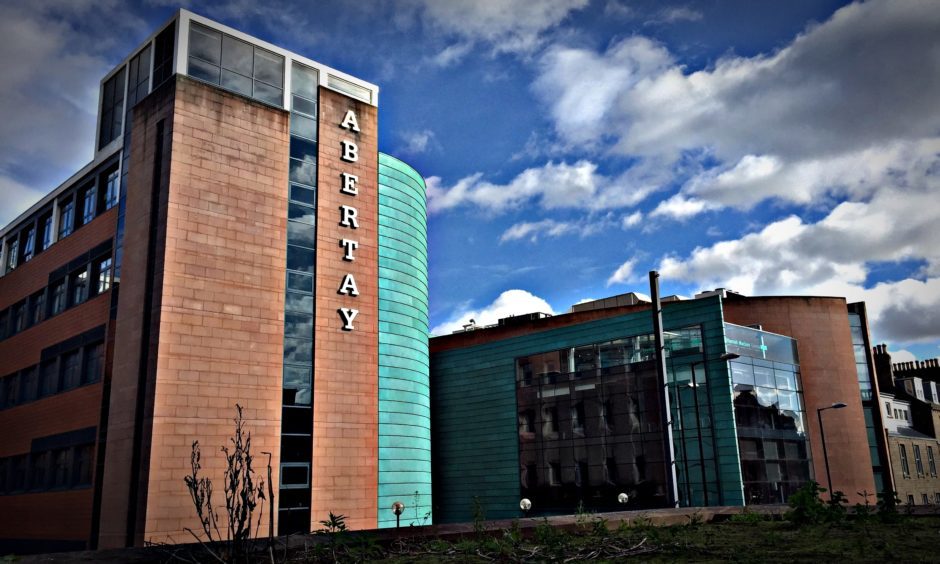 Universities Scotland, which represents all higher learning institutions in the country, urged students feeling under pressure to seek advice, but insisted the focus "should be on preventing these companies from operating".
A spokesperson said: "Essay mills and companies offering such services are a blight on education. Staff take all forms of academic dishonesty extremely seriously and are vigilant to plagiarism and cheating."
Abertay University said it has "a very clear and specific policy covering contract cheating in our Code of Student Discipline, which advises students that this sort of activity can lead to sanctions including discontinuation of studies."
A spokesperson added: "We support Universities Scotland in their call to prevent so-called essay mill companies from advertising or operating."
St Andrews University confirmed it was "one of many signatories" of a letter to the Education Secretary calling for essay writing companies to be banned.
A spokesman said: "In St Andrews, we have very robust policies in place on plagiarism and academic misconduct, as well as smart systems for detecting these. We support national efforts to clamp down on this industry."
Dundee University has also backed calls for a ban, although it said it had no record of any instances of students facing discipline for the specific issue of using an essay mill for what should be their own work.