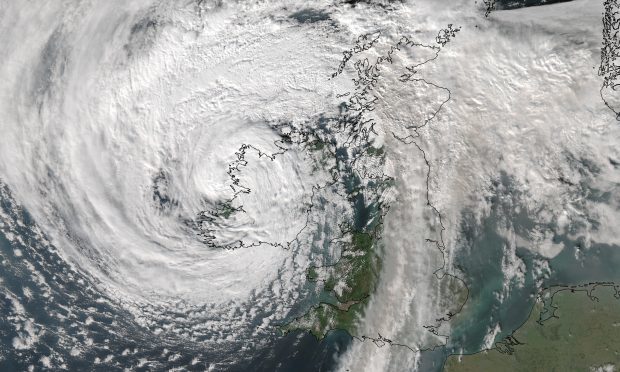 A long-running service at Dundee University is under threat after its funding was cut.
The Dundee Satellite Receiving Station (SRS) has been recording and storing images of the planet taken from orbit since 1978.
Bird's-eye view pictures of storms and weather phenomena taken by the station have been used by various broadcasters and media over the years.
Super Typhoon Wutip: Super Typhoon Wutip tracks north-westwards over the Philippine Sea as a Category 4 equivalent storm (Saffir-Simpson Hurricane Wind Scale) with a 1-minute sustained average wind speed of 135 knots (155.5 mph) and gusts of 165 knots… https://t.co/x7sPWmEuC0

— Dundee Sat Station (@DundeeSat) February 24, 2019
After a review of demand for such service across the country, the Natural Environment Research Council (Nerc) has decided to cut ties with the Dundee station, based in Dundee University.  The money will stop at the end of March.
Management at the university are currently trying to find another source of cash but the station's future is in jeopardy if this is unsuccessful.
A Nerc spokeswoman said: "Nerc has recently completed a review of the portfolio of services and facilities we commission to provide scientific capabilities across the UK.
"The vision underpinning this was to create a portfolio of fewer, larger and more innovative facilities that align to a strong current and future demand from the UK environmental science community.
"As part of this thorough evaluation process, the NEODAAS (NERC Earth Observation Data Acquisition and Analysis Service) Dundee SRS was reviewed by an independent panel, providing recommendations to Nerc on scientific need, demand and accessibility of services elsewhere in the UK.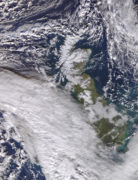 "On the basis of this we concluded that the demand for the service currently provided can be met through alternative routes. As such, Nerc will no longer continue to fund the SRS at Dundee."
A Dundee University spokesman said: "Discussions are ongoing regarding the future of the SRS ahead of its funding coming to an end later this month."
The SRS receives it images from the NOAA, SeaStar, Terra and Aqua polar orbiting satellites.
People registered on their website are able to acquire the images for free. It is not known if this will still be the case after the funding has ceased.
Funding for the Airborne Research Facility in England was also cut as part of Nerc's review. It is now operated by the British Antarctic Survey, based in Cambridge.