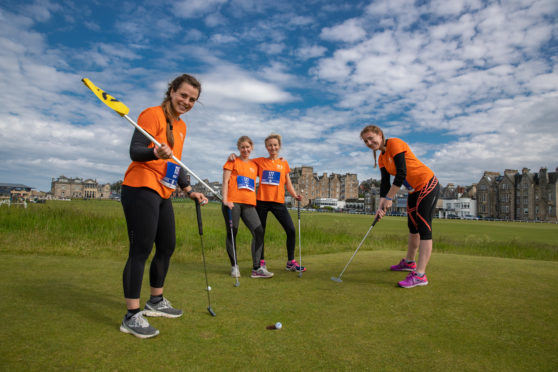 More than 500 women took over St Andrews for the UK's first Pop in the City event.
Pop in the City was created by a group of French women in 2012. Since then, events have been held around Europe.
Over eight hours, participants in teams of two had to complete up to 30 challenges around the town.
On Saturday, the "Popins" as they are known, took part in distinctly Scottish themed challenges including Highland dancing, caber tossing and golf at the famous Old Course.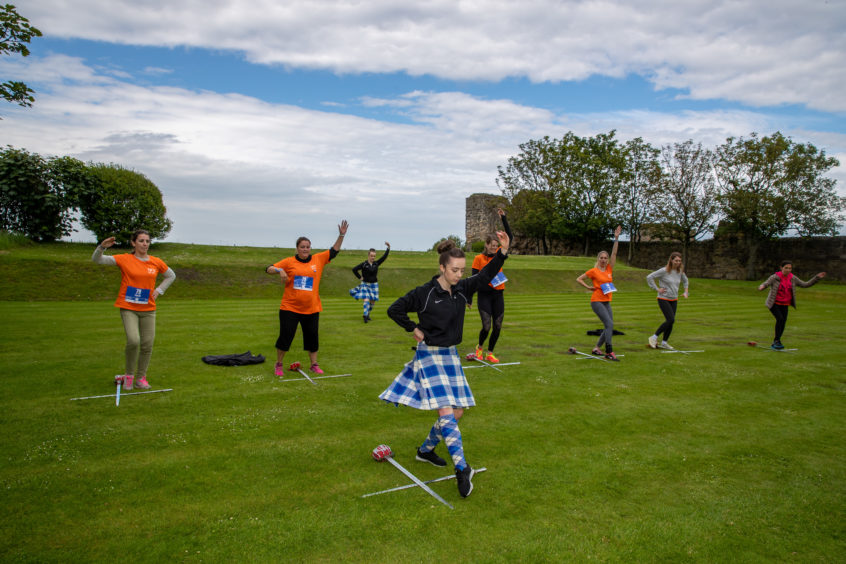 Their diverse itinerary for the day also included wood carving, potato peeling, pouring a beer, an icy swim at East Sands and even fire-eating.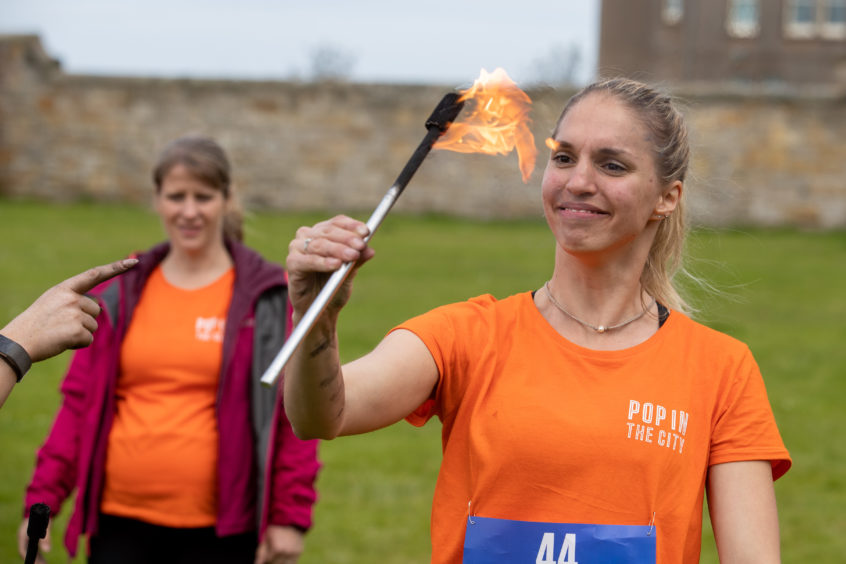 Jane Kennedy, BID St Andrews manager, said: "What a fantastic day it has been. The Popins have been arriving since Thursday night and have been really getting to know the town.
"BID St Andrews were instrumental in bringing the event to the UK for the first time and are just delighted with the response. The businesses in town have made a huge effort in welcoming the Popins.
"Some have hosted challenges which has been fantastic. Our hope was to develop an emotional bond and legacy with this year's Popins and give them a taste of what Fife, and St Andrews in particular, has to offer and we now anticipate their return in future years as visitors, students and businesswomen alike."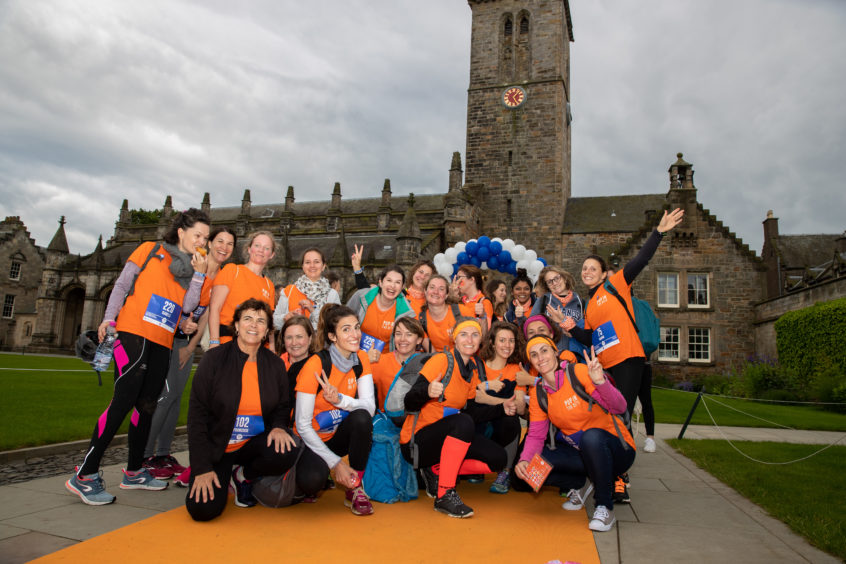 Most Popins were from outside the UK, and many were from France.
A total of 518 women, aged between 18 and 77-years-old, took part in Saturday's event.
It was an opportunity for local organisations to get involved.
Popins built bird boxes with St Andrews Men's Shed and painted stones for St Andrews in Bloom's harbour display.
Clémentine Charles, co-founder of Pop In the City, said: "We have been really excited to work on a Scottish Pop In in the beautiful town of St Andrews and create challenges together with local businesses in order to highlight its charm and history.
"Since we announced St Andrews as the destination, we have received lots of positive feedback from Popins who were looking forward to doing a Pop In the City in the UK and are thrilled to come to Scotland."
St Andrews University is a sponsor of the event and played a major role in organising the day and providing venues.