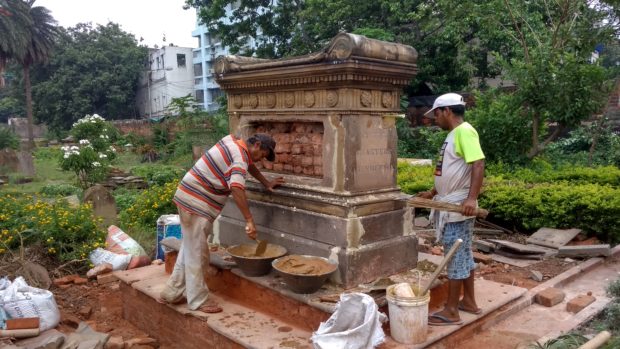 A near-forgotten Scottish cemetery in the heart of Kolkata has become the centre of a restoration, regeneration and education project that is transforming lives.
Kolkata – formerly Calcutta – was the headquarters of the East India Company in the 18th Century and the capital of India until 1911.
The four-acre site, founded in 1820 in what is now one of the world's most densely populated cities, is the final resting place of 4,000 people, many of them Scots from Dundee and wider Tayside who moved to India in their roles in the jute and tea industries.
Containing 1,600 monuments and headstones, the cemetery continued to be used after Indian independence in 1947, but fell into disrepair in the 1970s.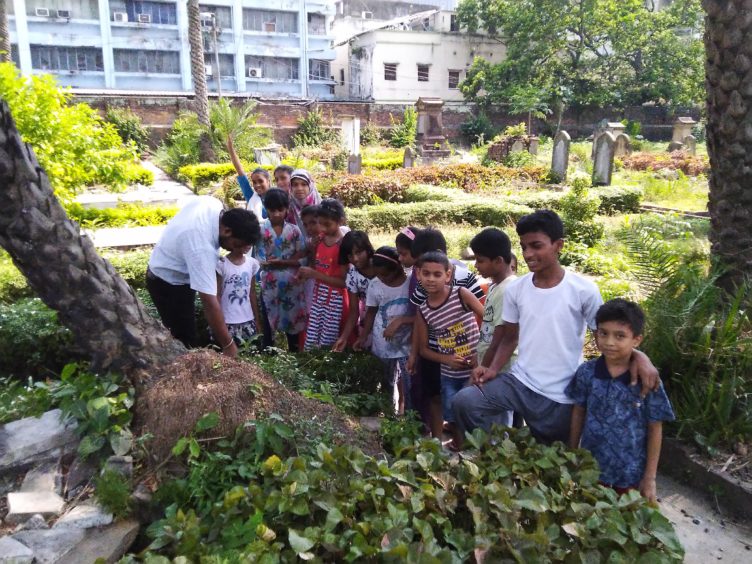 It quickly became an almost impenetrable jungle infested with snakes.
However, in 2008 the newly formed Kolkata Scottish Heritage Trust (KSHT) stepped in with a comprehensive plan to transfer Scottish conservation expertise to India and transform the site into a much-needed green space
The project is also being used to train people in sustainable horticulture and traditional construction craft skills. With areas of severe deprivation around the site, the trust runs a Saturday school for children who learn drawing, dance, literacy and maths.
Women receive support to start their own micro-businesses and courses in healthcare and child development are also offered.
Fife-based Lord Bruce, chairman of KHST, said: "Of those interred in the cemetery, well over 90% have recognisably Scottish surnames, making the site a rich resource into the worldwide impact of the Scottish diaspora in the 19th Century.
"Our team of 20 includes a number of disciplines including landscape design, archaeology, hydraulic engineering, urban design and community engagement."
"An important aspect of the project is turning the cemetery into a 'green lung' for the local population, and we are guided by the principles of 19th century town planning and ecology pioneer Sir Patrick Geddes.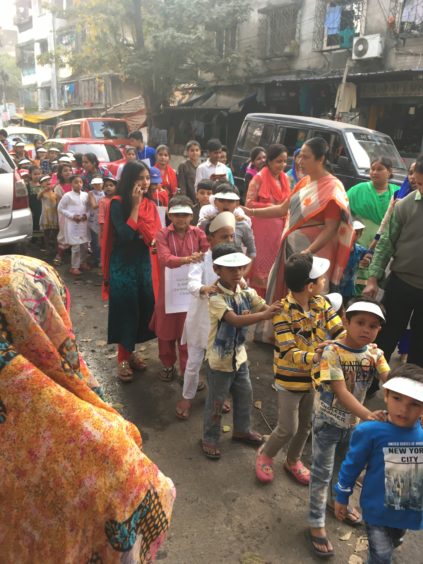 "The project is also mitigating the effects of climate change by planting trees and shrubs – more than 300 so far.
"We are also seeing a renaissance of interest in the jute links between Dundee and India.
"There is a growing awareness of environmental sustainability, and although the rise of plastic polymers replaced jute as a packaging material in the 60s and 70s, the use of jute is again on the rise, so in some ways we have come full circle.
"Jute mill machinery from Dundee firms still operates in India today, so there may be scope to foster closer links between Dundee and India, particularly Kolkata."
The charity, which receives no government support, is currently raising funds to restore a group of the finest monuments in the cemetery and establish a masonry workshop to improve standards of conservation.
Ultimately, the aim is to provide accredited courses in vocational training in traditional construction skills.
Sir Patrick Geddes
Patrick Geddes was born in Aberdeenshire in 1854, but spent his childhood in Perthshire.
Although best known as a town planner, Geddes was also a biologist, conservationist and ultimately a philanthropist.
Geddes came to believe that gardens and green spaces were essential for community cohesion, encouraging people to be active, producing food and improving the local environment.
Determined to test his theories, he set about revitalising the slums of Edinburgh which included a network of small green spaces which came to be known as 'green lungs'.
His work attracted global interest, and he corresponded with key figures of the day including Charles Darwin and Mahatma Ghandhi.
He held the Chair of Botany at University College Dundee from 1888 to 1919, and the university is today home to the Geddes Institute for Urban Research, named in his honour.
In his farewell lecture at Dundee University, Geddes said: "How many people think twice about a leaf?
"Yet the leaf is the chief product and phenomenon of life.
"This is a green world, with animals comparatively few and small and all dependent upon the leaves. "By leaves we live."
He worked in India from 1917 to 1924, where he held Chair of Sociology and Civics at Bombay University.
During his time there, he also contributed to the re-planning of a number of Indian cities.