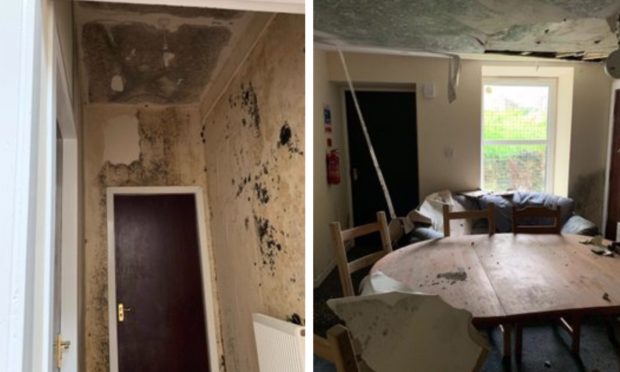 Six Dundee University students have been left homeless after discovering their new flat flooded during the summer.
They opened the door to the Springfield property on Monday to discover the roof had collapsed and mould growing up the walls.
Letting agents Pavillion Properties do not have any other six bedroom properties currently available for the students but said the owner would carry out repairs as soon as possible.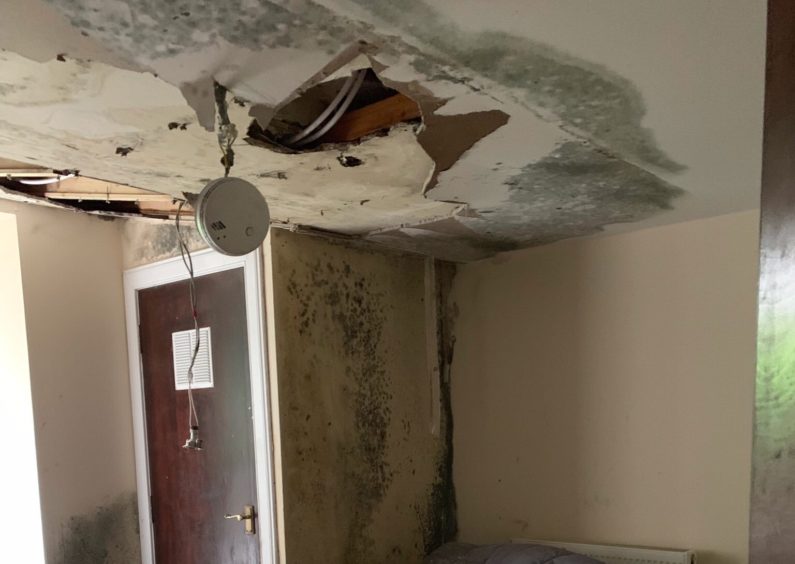 The company blamed the issues on a "major leak" and said the students had been issued refunds of their deposit and rent.
But one of the students Orla Barr, 19, from Derry, said they group were stunned by the discovery as the house was in perfect condition when they viewed it in February.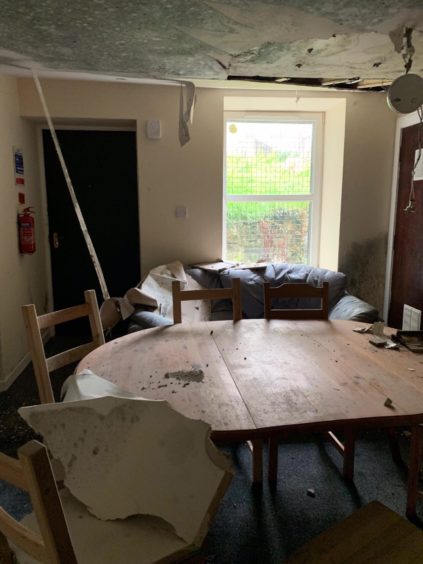 The second-year history and politics student said: "My flatmate Niamh went to pick up the keys but she was shocked when she arrived to see that.
"We were all texting and she told us to cancel our standing order for the rent that was due to come out because the flat had dampness everywhere.
"We all thought they were having a laugh because it was lovely when we saw it but then we got an email from the estate agents apologising for the issue.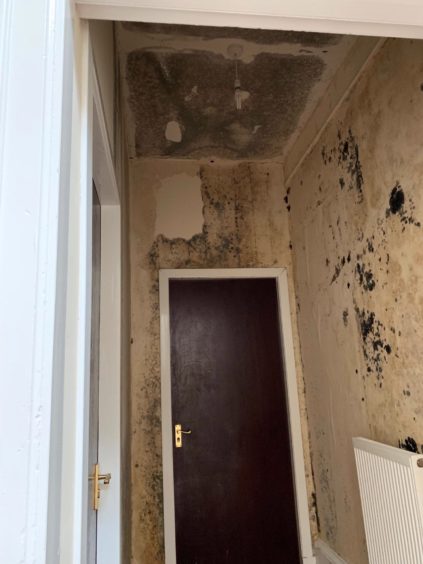 "We're quite disappointed because there's six of us and we were really looking forward to staying together and now we're all going to be split up.
"We're having to look for new flats but we'll have to find two or three bedrooms now instead."
Four of the students are from Northern Ireland and two are from Falkirk.
The letting agent has offered smaller properties to the students while repairs are carried out.
"On entering they discovered that the kitchen ceiling had collapsed due to a flood from above and some of the bedrooms were also affected," a spokesperson said.
"Clearly the tenants could not move in.
"On discovering this we advised the owner who agreed to release the tenants from their lease and return their rents and deposits in full.
"A roofing contractor was called. They said that the flood had been due to water building up from a crack in the valley gutter and lying on the kitchen ceiling before the weight made the ceiling collapse."
He added they would be given one month's free rent if they choose to return to the property.