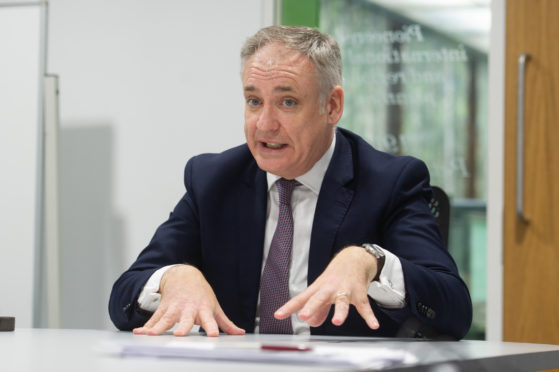 A no deal Brexit could drive a "wrecking ball" though science and research in Scotland's universities, it has been warned.
Scottish Government higher education minister Richard Lochhead also warned uncertainty over the UK's departure from the EU may mean Scotland is no longer able to provide free tuition to European students after 2021.
Mr Lochhead visited Dundee University on Tuesday to meet international students and staff ahead of a Scottish Parliament debate on the UK's proposed post-Brexit immigration policy.
He said one of his key concerns is the UK's proposed three-year European leave to remain policy as most Scottish degrees take at least four years to complete.
He said this could deter students from choosing to study in Scotland, which could impart funding, while restrictive immigration policies could also limit the numbers of international staff able to teach in Scotland's universities.
Mr Lochhead, the MSP for Moray, said: "Brexit, of course, dominates the current political agenda, and there are genuine fears in Scotland how any future arrangements under a no-deal Brexit would affect people coming here to work and study.
"Scotland urgently needs a migration policy tailored to our distinct needs.
"The UK Government's proposals for a three-year European temporary leave to remain status post-EU exit is a clear example of UK immigration policy failing to reflect Scotland's needs.
"Any potential loss of access to Freedom of Movement would be like a wrecking ball to our science and research sector.
"And anything that puts up barriers to this flow of people and ideas will make Scotland a far less attractive place for globally mobile researchers, students and staff."
Mr Lochhead added the Scottish Government may not be able pay tuition fees for European students after the 2020/21.
He said: "We have given a guarantee to pay EU students for the 2020/21 academic year but clearly when we are not in Europe then we will have to decide what we can do thereafter to protect out reputation internationally."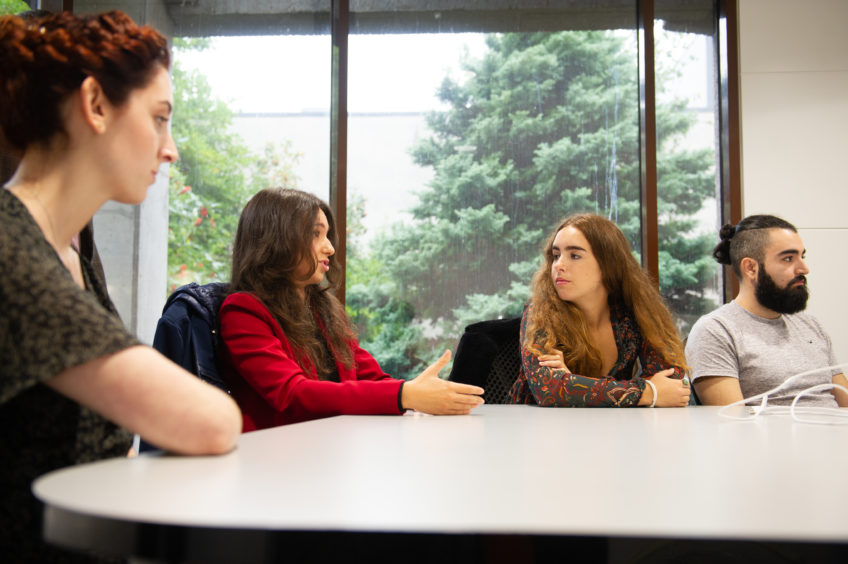 During a debate in the Scottish Parliament later the same day he warned vital research funding could also be cut.
He said: "Along with the movement of staff and movement of ideas, the movement of funding in the form of international competitive research grants is the bedrock of the modern scientific research sector we are lucky enough to have here in Scotland.
"Research income leveraged through international funding streams is a sign of excellence and can bring in money from elsewhere."
Universities Scotland, which represents the higher education sector, is also urging the UK Government to rethink its immigration proposals.
A spokesman said: "This policy actively discriminates against Scottish universities as our undergraduate degrees are typically four years in length.
"This is surely an oversight by the UK Government but one which will inflict disproportionate damage to our institutions and must be rectified as a matter of urgency."
A Home Office spokesman said students will be allowed to stay in the UK for longer than three years so long as they apply for an extension before that time is up.
He said: "There is no suggestion that students on courses longer than 36 months won't be able to complete their courses. Those at undergraduate level and above should apply under the student route before the expiry of their European Temporary Leave to Remain (TLR).
"EU students will be able to apply for the European TLR scheme before the end of 2020. This will be a simple, free online application."