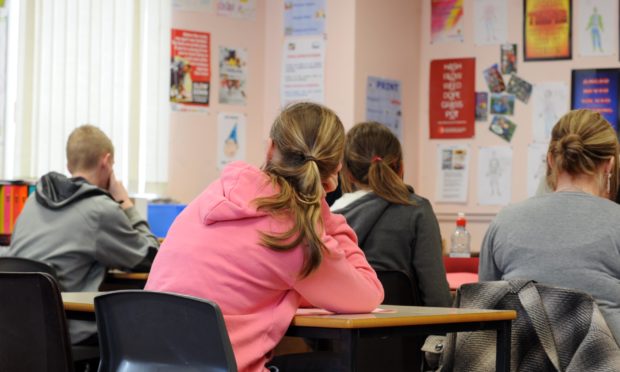 The number of pupils temporarily excluded from Perthshire secondary schools has risen for the second consecutive year.
In academic year 2016/17, there were 198 suspensions across the 10 state secondary schools in Perth and Kinross.
This figure rose slightly to 206 the following year and during the last academic yearthere were 246 total short-term exclusions.
Pupils temporarily excluded more than once also increased last year, from 66 to 73.
S2 and S3 are the most common years for pupils to be excluded.
These figures were released by Perth and Kinross Council through the Freedom of Information Act.
Primary school figures have remained relatively consistent, since a significant drop two years ago.
The total number of primary pupils suspended in 2017/18 plummeted by just over a third from 67 to 42, but saw a marginal rise back up to 48 suspensions last year.
However the number of primary school pupils suspended repeatedly jumped from 11 to 18 last year.
Last year, suspended primary school pupils spent just under four days out of class on average, with temporarily excluded secondary pupils missing just under four and a half days of class time.
Council officers said that they do not yet have access to the number of suspensions issued to pupils for the current academic year so far.
It is understood that no pupils have recently been permanently expelled.
A council information officer said: "Permanent exclusions are not recorded in the School Management Information System (SEEMiS), therefore, this information is not available.
"However, we believe this to be a nil return, as permanent exclusions are not an option to our schools."
Perth and Kinross Council's education bosses have suggested that there is a general long-term downward trend in exclusions in both primary and secondary schools, apart from one of the years.
A spokesperson said: "The exclusion rate at Perth and Kinross Council schools is in fact lower than the national average and, with the exception of one year, the long-term trend in exclusions across both primary and secondary schools is firmly downwards.
"We seek to minimise the rate of exclusions wherever possible and an ethos of prevention, early intervention and support for learners is promoted."
---

---