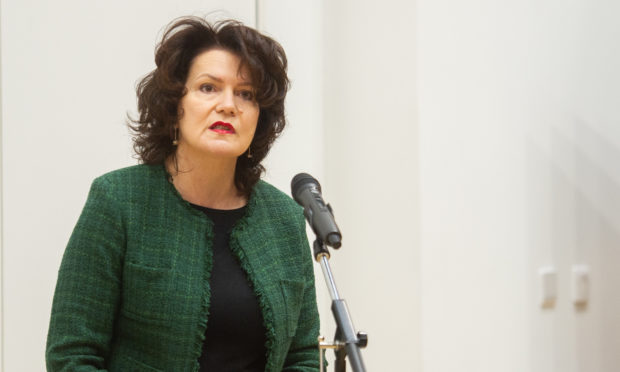 Pupils in Perth and Kinross might still return to school on a phased basis, if only for the first few days, education bosses have revealed.
It was confirmed earlier this week that councils across Scotland should begin aiming for a full return to classes from August 11.
Perth and Kinross Council had been preparing for a more gradual return to the classroom, and have been working to create a plan in line with guidance for each child learning in school as little as two days a week.
Bosses had faced issues with ensuring social distancing could be maintained in all schools, so had proposed to reduce the number of youngsters in building each day to keep a lid on the total number of people in an enclosed space and allow more time for cleaning.
Council officers received a string of suggestions and offers for space to use for teaching and say they are maximising the capacity by making the most of gym and dining halls.
And the reduced days plan could still come into effect if the number of coronavirus cases soars over the next six weeks.
However, while local authority bosses are now preparing for a full scale return in the second week of August, the viability of a "phased re-entering" over the first few days is still being examined.
Education and children's services boss Sheena Devlin suggested at a full council meeting yesterday youngsters' first few days back in the classroom will be much like an induction, especially given the changes enforced.
She said: "The approach outlined [in the the strategic framework for education recovery published in May] was conditional on adherence to scientific and medical advice and all public health measures.
"At the point of the education recovery group being established nationally, the advice from the chief medical officer's advisory group stated that physical distancing indoors would be necessary. Therefore, a blend of in-school and at-home learning should be planned for.
"A key principle which should underpin each plan and the planning process was that we should seek to have as many children and young people return at the earliest possible date, as safely as possible.
"That earliest possible date was set nationally in a Ministerial direction as being August 11, which meant a change of a week in Perth and Kinross."
Ms Devlin explained that planners were expecting more imminent information from the Scottish Government, potentially as soon as this week.
The information the education chief is hoping will be revealed is whether August 11 must be the start date for all learners to return, or if "for the first few days" back, there could be a phased re-entering" to allow "a more focused transition."
How pupils travelling by bus to school is also still to be discussed and will be structured around guidance as expected.