IN FULL: Dozens of classmates told to quarantine after two pupils at Perthshire schools test positive for Covid-19
Dozens of pupils at two Perthshire schools have been ordered to isolate at home after classmates tested positive for coronavirus.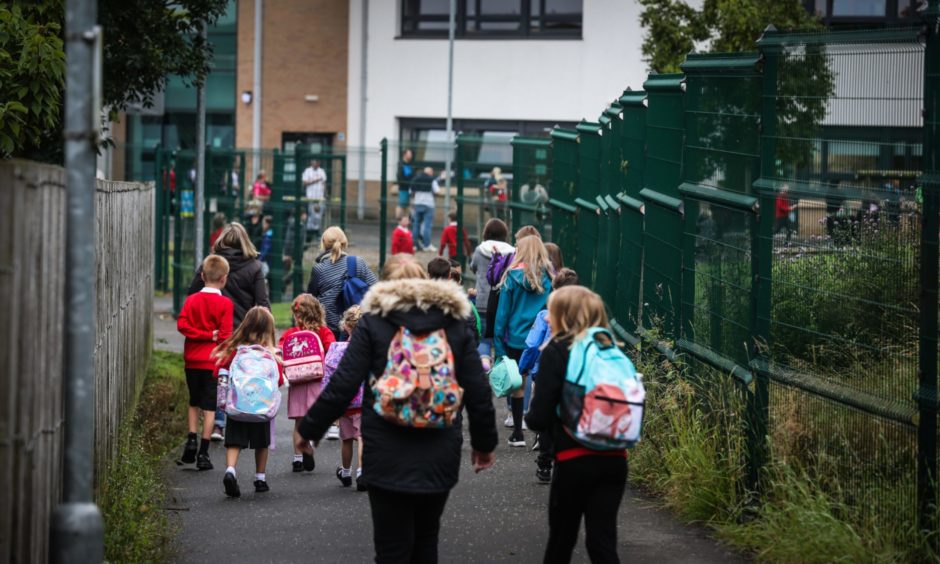 NHS Tayside confirmed two cases at Newhill Primary in Blairgowrie and Oakbank Primary in Perth.
Both schools will stay open, but a total of 41 people – including children, teachers and other staff – have been told to quarantine for 14 days.
Parents received an email on Monday evening, confirming their children were a "close contact" of someone who had tested positive.
"Please do not be unduly alarmed, as the evidence to date is that children are less likely to get Covid than adults, and when they do it's usually less serious," the letter signed by Public Health Medicine consultant Dr Emma Fletcher states.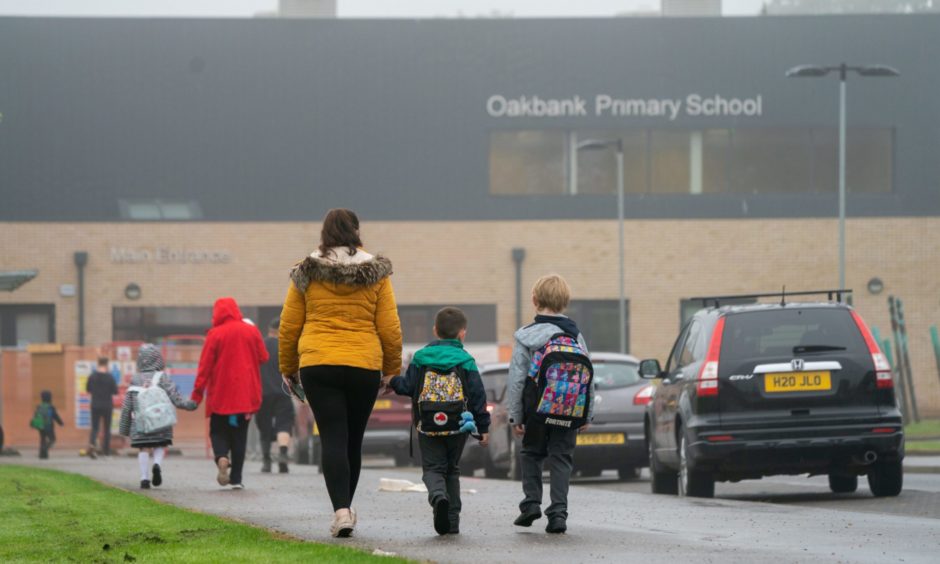 Some parents have criticised the way the information was released, with an official public alert from NHS Tayside issued just before midnight on Monday.
A number said they were not aware of the situation until after they had dropped their children off at school.
There was a notable drop in attendance at both primaries.
Local MSP and Deputy First Minister John Swinney said the cases would be a "significant worry to parents" but locals should be reassured that there was no indication of wider transmission.
"The necessary contact tracing procedures have been followed, and I am grateful to NHS Tayside's Health Protection Team for their swift response," he said. "I  fully understand the concerns that parents will be feeling during this unprecedented time.
"However, we have robust procedures in place to ensure that Covid cases within schools are identified and managed as quickly and safely as possible."
Mr Swinney added: "In the interim, I wish the affected pupils and their families well, and I hope that they recover quickly."
At her daily briefing, First Minister Nicola Sturgeon stressed that the infections had started outside of schools.
"It is really important to stress that these are considered at this stage to be community clusters with an impact on schools, rather than school-based clusters," she said.
"That is an important distinction. All of the cases we have seen so far that have involved school students suggest transmission has taken place outside of the schools, not in the schools."
Parents at the gates of each school said they were generally content with the way officials were dealing with the cases, but said they had been left with little – or in some cases zero – warning.
Susan Wilson, whose daughter Tianna attends Newhill Primary, said: "It is a worry. I've been shielding until very recently because of problems with my immune system.
"It looks like they're on top of this for now, but if there are any more cases I will probably take my daughter out of school."
A mother at Oakbank said she was only made aware of the situation after dropping off her child.
"I'm just finding out now," she said. "It would have been nice to know beforehand, but I would have dropped them off anyway.
"It's up to parents to make these choices. They (Perth and Kinross Council and NHS Tayside) should have given us a bit of a heads-up."
Kathleen Bones, whose child is in P6 at Newhill, added: "I only found out after the NHS made the announcement at midnight.
"I'd read rumours on Facebook in the evening, but I didn't know if they were true."
She said: "It's concerning, but it sounds like they are doing everything they can to contain it. I wouldn't want them to have to close the school."
Warning hysteria around Perthshire school Covid cases could be more harmful to children
A council spokesman said all parents of affected classes at both schools were contacted on Monday. "We shared information about the two confirmed cases on our website and social media as soon as was possible, as did NHS Tayside," he said.
"All parents and carers whose children attend Oakbank and Newhill received further information direct by letter from their schools today and we will continue to provide them with regular updates."
He added: "We recognise that not all parents may use social media or go online, and to that effect information is being provided in a range of ways to parents/carers. Any parents who require the information in other languages will get these letters translated."
Dr Emily Stevenson from NHS Tayside's Health Protection Team said both pupils were experiencing mild symptoms. "NHS Tayside and Perth and Kinross Council worked very quickly together and we are confident that we have identified everyone who is required to self isolate," she said.
"Anyone with COVID-19 symptoms, such a cough, fever or loss of or change in senses of taste or smell, even if they are mild, should stay off school or work and seek COVID-19 testing."
Jacquie Pepper, Depute Director of Education and Children's Services at Perth and Kinross Council added: "We hope both children who have tested positive for COVID-19 make a full and speedy recovery.
"We have worked closely with NHS Tayside's Health Protection Team and wish to reassure parents that all settings which these pupils have attended during their infectious period have been identified. Close contacts have been asked to self-isolate as a precaution.
"This will be a worrying time for parents, however, there is no evidence of wider transmission and children should attend school as normal."