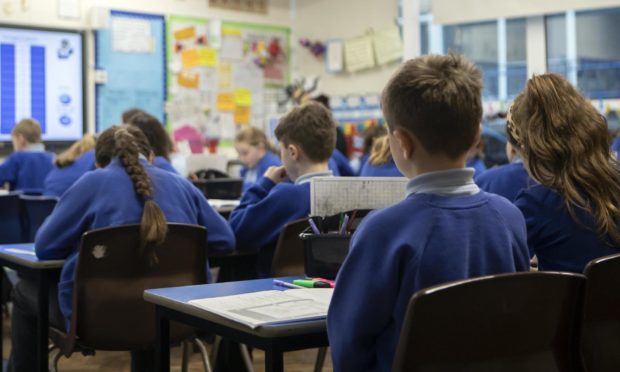 NHS Fife has confirmed it erred in offering conflicting advice about Covid-19.
Fife Council posted a message on its website telling parents and carers to keep symptomatic children at home for 10 days "regardless of the result of the test".
The statement said it was possible to test negative in the early stages after being infected with Covid-19.
However, NHS Fife has since confirmed that this advice was wrong and said pupils testing negative for the virus should stay at home for just 48 hours after any fever subsides.
A spokesperson for NHS Fife said: "We recently published some incorrect advice on the isolation of young people with symptoms of Covid-19 and this was subsequently made available to parents at the end of last week. This information has since been updated and reissued to parents."
Dr Esther Curnock, deputy director of public health, said: "NHS Fife is following national guidance on possible and suspected cases of Covid-19 in our local primary schools and nurseries, where physical distancing is difficult and there is greater opportunity for Covid-19 to spread.
"Where a child displays the established symptoms of Covid-19, such as a new and continuous cough, a high temperature or a loss of smell or taste, it is important that they are tested for the virus as soon as possible.
"In cases where a test is negative, the child must remain at home for 48 hours after their fever subsides. In cases where a child is identified as a close contact of a confirmed case of Covid-19, they must remain at home for a minimum 14 days."
So far there has been just one confirmed case connected to a Fife school since pupils returned to classrooms after the lockdown was lifted. The nursery at Newburgh Primary has closed again temporarily, although the school itself is still open.
Claire Baker, Labour MSP for Mid Scotland and Fife, said it was important that families are given clear information.
She said: "I have had reports that there are different approaches being taken when a child becomes ill with a cold or similar symptoms, and this needs to be resolved.
"It needs to be clear, because parents need to have confidence that they're doing the right thing when they keep their kids off school, or when they take the decision to send their kid to school."