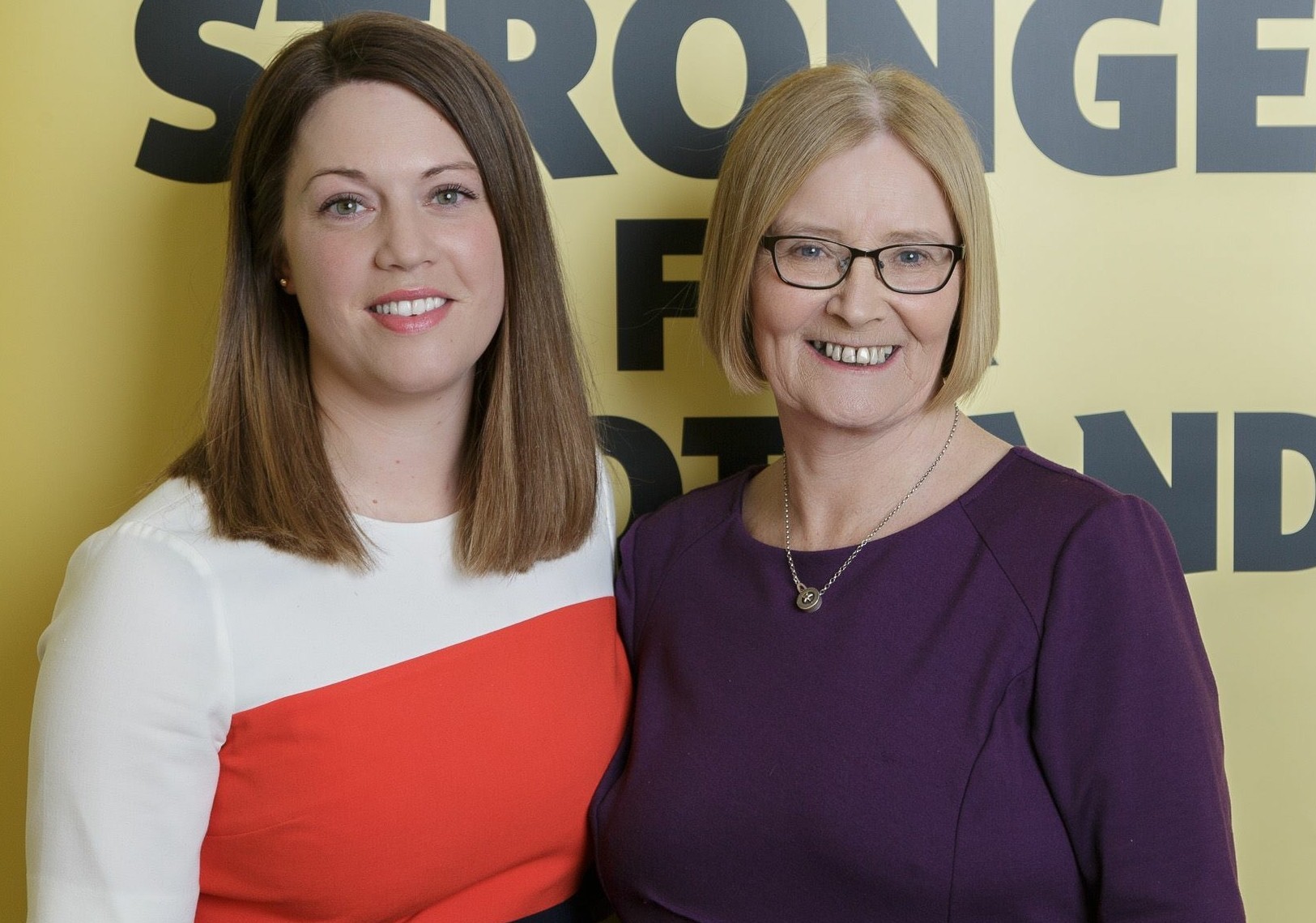 In the second part of a pre-election mini-series, Michael Alexander meets SNP candidate Jenny Gilruth who is vying to replace Nationalist veteran Tricia Marwick in the  Mid Fife and Glenrothes constituency.
As with most candidates standing for the Holyrood elections, Jenny Gilruth's life in recent months has become one dizzying round of door knocks, leaflet runs, manning of stalls and photo calls.
But as a potential new Member of the Scottish Parliament, no amount of canvassing training could prepare her for the various states of undress in which people sometimes answer their front doors.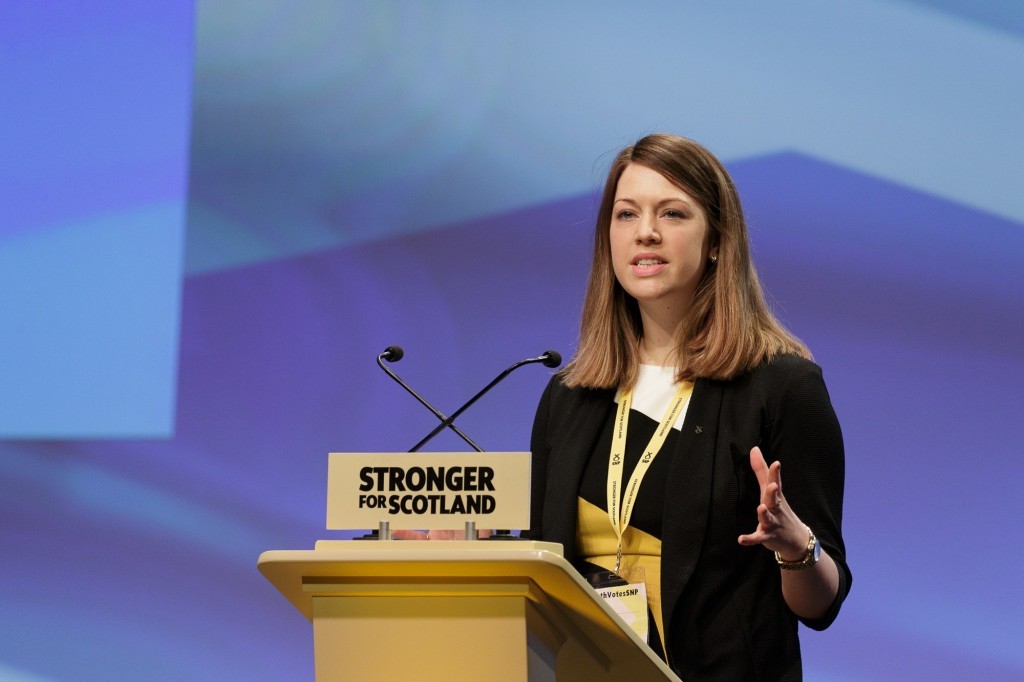 "Some of the things that happen on the doorsteps are hilarious," laughs Jenny as The Courier catches up with her over a cup of tea in Markinch.
"We were door knocking the other night, and this guy invited me into his house. He had made goulash for his dinner. He's telling me all about this goulash – and his son had his trousers around his ankles. He's sitting there in his pants! And I'm like 'oh hello!'. And the son is like, 'oh sorry I'm diabetic, I'm in the middle of injecting!'
"At the end of the day though it's all about people and I love that part of it. If the politics sometimes gets a bit boring, it's all about speaking to normal people and being able to help people. That's what motivates me most."
Bright, personable and enthusiastic, at 31-years-old, Jenny is one of the youngest candidates standing for Holyrood.
So as the winds of change blow through Scottish politics, it seems apt that she is vying to replace one of the oldest and most respected hands in the Scottish Parliament – veteran Glenrothes SNP member Tricia Marwick, who is stepping down after 17 years, having spent the last five years as Presiding Officer.
The eldest of three sisters and the daughter of a single mother, Jenny is no stranger to wanting to "make a difference".
Brought up in Ceres and educated at Madras College in St Andrews, the Glasgow University sociology and politics graduate worked in education for the last decade, most recently as head of social subjects at St Columba's High School in Dunfermline.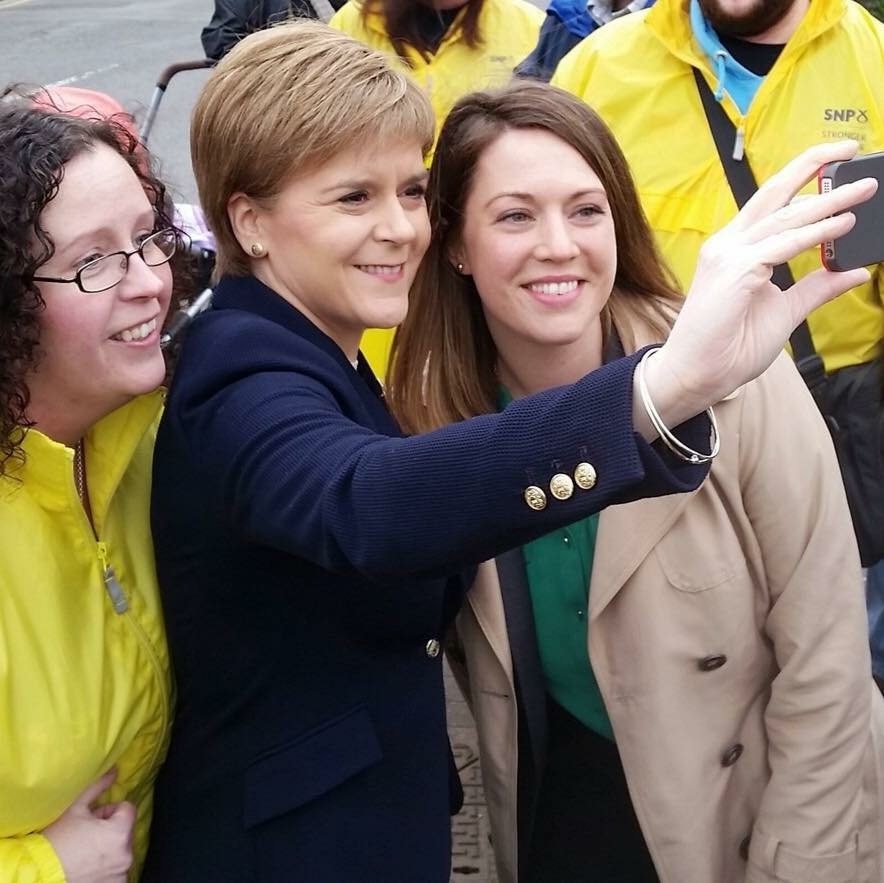 Before that she worked for Education Scotland supporting the development of the new SQA qualifications and as a Modern Studies teacher at the Royal High School of Edinburgh.
A love of Modern Studies at school and experience of working as a play worker with kids in the east end of Glasgow after graduation inspired her to enter teaching.
But it was the taste of politics she experienced before beginning her teaching career that inspired her to join the SNP and become an active member of the Mid Fife and Glenrothes branch of the party nine years ago.
"I was always a Nationalist in my head. But growing up in North East Fife, which was a Lib Dem stronghold at that time, I don't think I ever met any SNP members," she explains.
"I remember being at school and discussing the possibility of an independent Scotland with one of my teachers, only to be told 'oh no'!"
Jenny kept hold of her beliefs, and when she was at university, she interviewed Tricia Marwick as part of her dissertation on Women and Politics, later securing work experience at her constituency office in Glenrothes after graduation. and also working for a spell with Kenny MacAskill.
Jenny had always been a "leftie". A self-proclaimed idealist.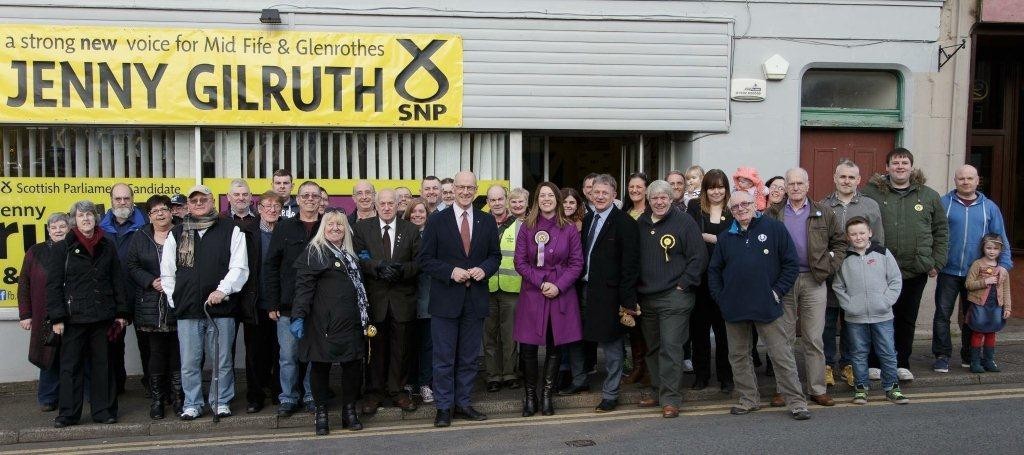 She'd been active in the Stop the War Coalition over Iraq, but had been pretty reluctant to join a political party.
"I was disillusioned with Labour after Iraq," she says. "That and the fact that I was the last year that had to pay the  graduate endowment – despite being from a single parent family, entitled to a full loan and student bursary, I got billed for £2000.
"What finally inspired me to join the SNP though was when I came back from travelling after the SNP's success in the 2007 Holyrood elections. I read a Daily Telegraph article that described Alex Salmond as 'swaggering' and being 'arrogant.' It was the language in the article that made me think 'no, you've got it wrong – this is not what it's about'. For me it was a 'flick' moment. What they didn't get was that there had been a seismic shift in Scotland's politics after decades of Labour complacency. "
After pursuing a teaching career, Jenny decided to stand for Holyrood by her own volition. But her decision has been "definitely encouraged and absolutely inspired" by Tricia Marwick – now a close friend who has been playing a hands-on role in her campaign.
"I struggle to keep up with her when we're out canvassing," laughs Jenny. "She's half way down the street! But what inspires me most is that she's great with people – the  way she interacts. She's able to read people very well, which is something as a teacher you have to be able to do.
"Tricia is also very honest, and that's a strength in any politician. She'll tell you exactly what she thinks – for better or worse, which I think is helpful because you always know where you stand!"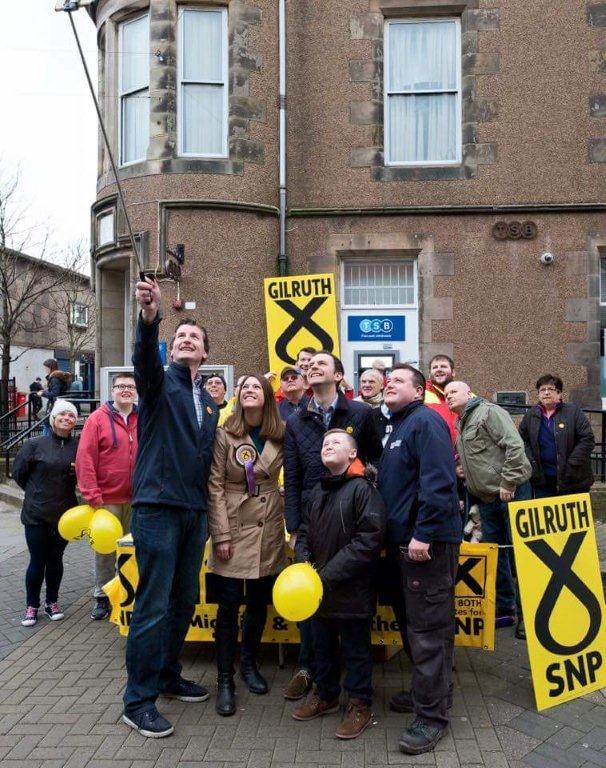 Jenny, who thinks independence will be "inevitable" during her lifetime, says issues on the door steps have ranged from concern at Fife library closures and education to the council tax freeze, austerity and the forthcoming European Union referendum.
Expressing displeasure at negative political campaigning, she also encourages everyone to vote – no matter their political persuasion.
"It's the Modern Studies teacher in me!" she laughs.
"As constituency MSP, you represent everyone and that's the kind of politician I'd like to be. I think it's so important having trust in your politicians, otherwise what's the point? This sounds like a Modern Studies lesson I realise that, but I do feel passionately about it!"
In addition to Jenny Gilruth (SNP), the other candidates standing in the Mid Fife and Glenrothes constituency are – Jane Ann Liston (Scottish Liberal Democrats), Kay Morrison (Scottish Labour) and  Alex Stewart-Clark (Scottish Conservatives).
In Saturday's Courier, Michael Alexander meets Dundee-based Labour candidate Jenny Marra who is standing for Scottish Labour on the North East Scotland regional list. Can she win in Scotland's 'Yes' city?