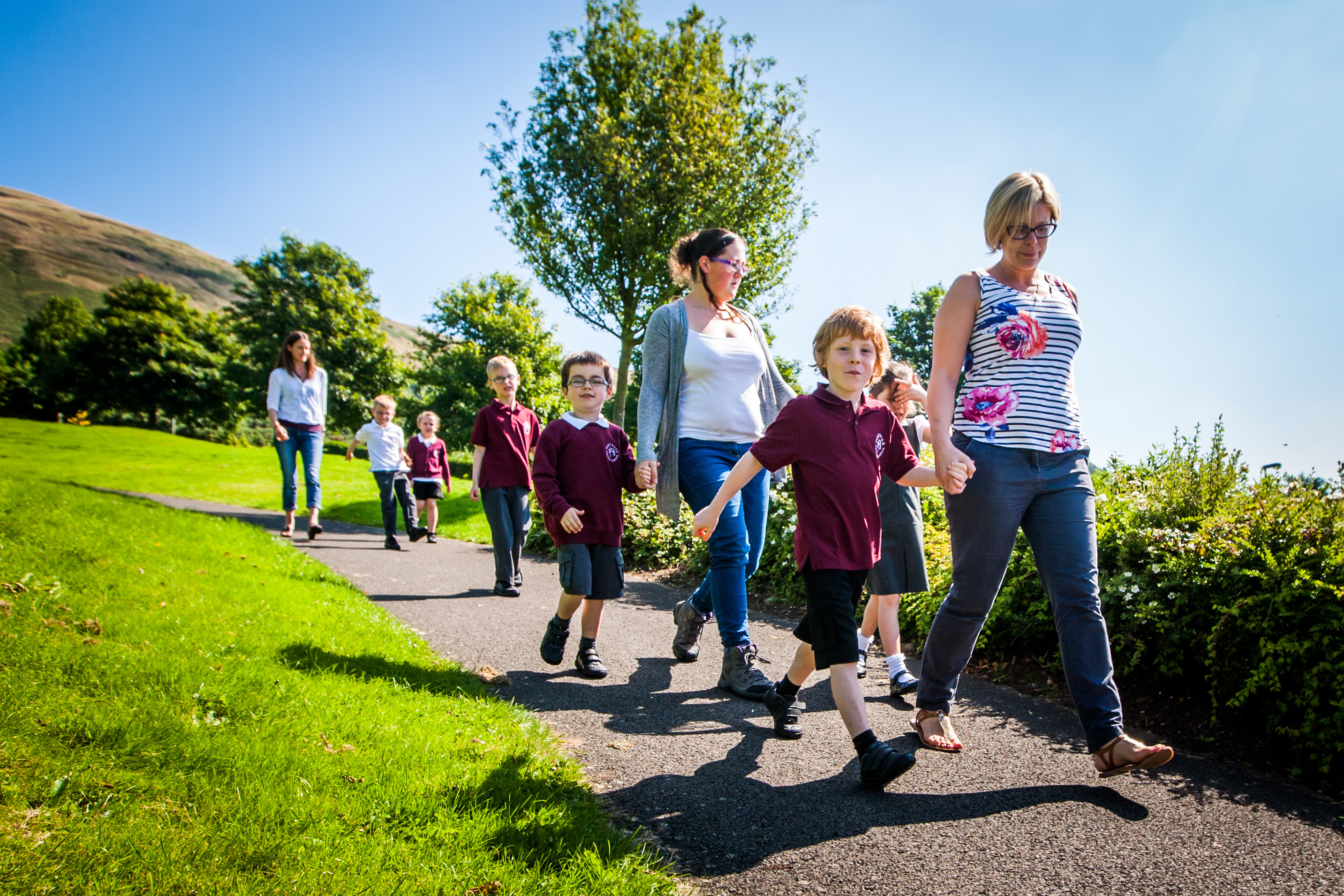 Angry Kinross-shire parents are pleading with the council to reinstate a school bus they say was axed in a cost-cutting exercise.
Pupils at Portmoak Primary School in Kinnesswood have to board public bus after their regular service was cut.
Parents say they are now worried for the safety of their children.
The move, part of a widespread policy by Perth and Kinross Council, was described as "not unique" by a local authority spokesperson.
However, it has incensed parents living in the Portmoak/Scotlandwell area of Kinross-shire, with Lisa O'Hare, 35, stating there is "no option" for them but to go along with the controversial policy.
"We received a letter from the council two weeks ago telling us they would be stopping the school bus to Portmoak but there was no consultation at all," she said.
"We live two miles away but we are worried because the young children will be on this public service bus without any chaperone and it will be a big thing for them.
"Portmoak Community Council has been trying to get the bus reinstated but we feel the council don't care about us.
"This was purely a cost-cutting exercise and I realise money is important but as parents we all contribute to society through taxes and the like.
"My two children are aged four and seven and I am worried about them going on a public bus by themselves.
"The council are refusing to change this decision despite our safety concerns for our children, and we are desperate for ways to help them reverse their decision.
"It also has a ripple effect as I've heard of some older children who go to college are now finding it difficult because the bus they normally use is full of kids going to Portmoak Primary School."
A council spokesperson said: "Service 201 is being used to transport pupils from Scotlandwell to Portmoak Primary School and as a registered local bus service, can be used by members of the public paying an appropriate fare.
"Our subsidy of the service reflects that the level of passenger usage does not allow for commercial viability.
"In such circumstances, it is by no means unusual for a local bus service to be required to meet a range of travel needs including school transport.
"Arrangements for pupils entitled to school transport are reviewed annually to take into account operational requirements, in line with our approved school transport policy.
"The bus being used to operate service 201 is fitted with the appropriate safety measures, and drivers undertaking formal home to school transport work have undergone the relevant PVG checks.
"Parents/carers are responsible for pupils getting on and off the bus in Scotlandwell, whilst school staff will chaperone pupils off/on the bus at Portmoak Primary School.
"The journey time for the majority of pupils on Service 201 is approximately four minutes."