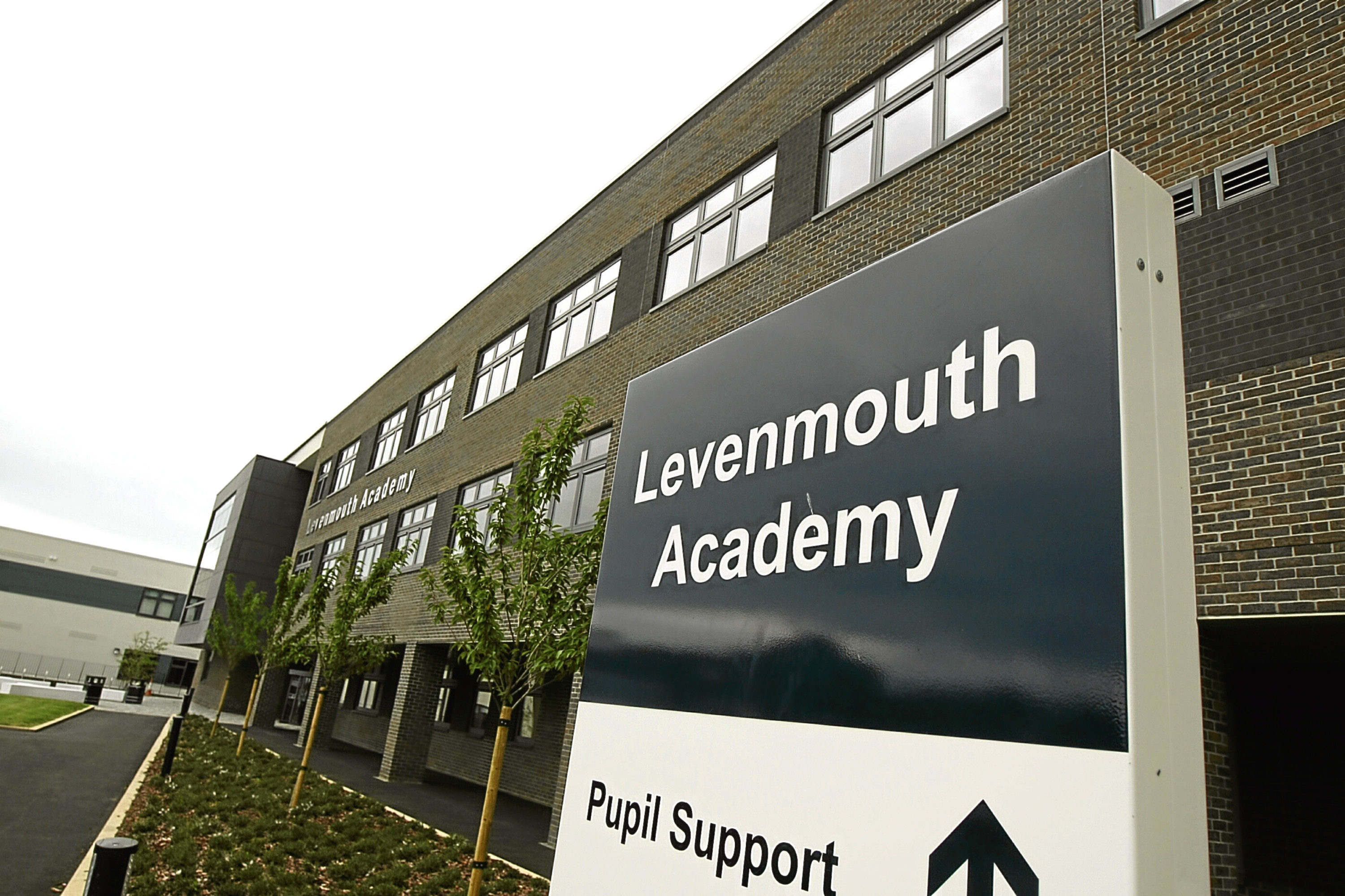 Teachers at a beleaguered Fife school could walk out unless steps are taken to improve pupil discipline, a union has claimed.
The EIS said after crunch talks with Fife Council education chiefs that Levenmouth Academy teachers could strike unless steps are taken to deal with violent and unruly pupils.
The country's second-biggest secondary school only opened its doors last August but has been beset by pupil violence and vandalism.
While acknowledging efforts are being made to improve the situation at the multi-million pound complex, David Farmer from the EIS said school staff were close to breaking point.
"The meeting went very well (and) Fife Council have given assurances that they want to have further discussions with senior management.
"If there was a magic wand then Fife Council would have used it. But everyone involved understands it's a process."
Asked if industrial action was a possibility, Mr Farmer said: "At the end of the day that is an option if things don't get sorted out. But all of the trade unions want to be a part of the solution to the problems here.
"At the moment the school is not in a good place, but one thing that should be said is that the majority of pupils that are going to school as normal want to work."
Opened in August last year, Levenmouth Academy was meant to be a showcase school for the rest of region.
However, weeks after opening its doors, hundreds of parents joined a Facebook group calling for improved discipline at the school.
Several even threatened to withdraw their children over fears for their safety.
Derek Brown, head of service at Fife Council, said: "We met with trade union representatives and it was a very productive meeting, in which we agreed to work together to resolve a number of current issues that staff feel need to be addressed.
"This is an approach we have taken regularly in schools where issues are raised and is a testimony to the positive relationships we have with our staff and trade union groups.
"We organised this meeting in response to a concern raised with senior officers of Fife Council so that we could listen properly and respond appropriately to issues raised.
"We want to make sure that the school is getting the right support from us and this meeting has clarified a constructive way forward."