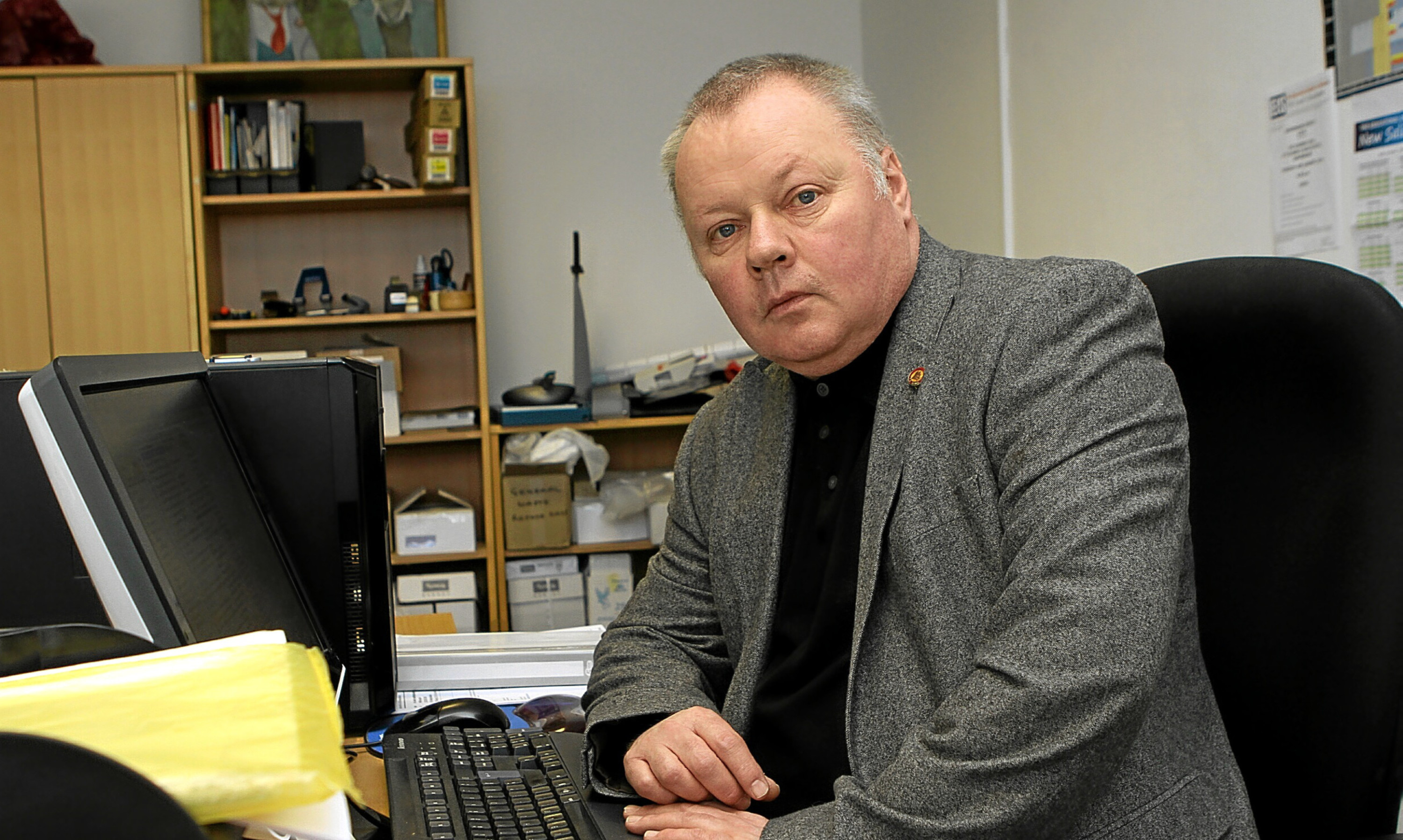 Teacher absence rates are likely to soar because of Fife Council's plans to redistribute staff, a union has claimed.
David Farmer, from teaching union the EIS, said using existing teachers to cover unfilled positions will result in an increase in sickness rates, piling further pressure on the education service.
It follows the passing of a £3 million savings plan by the council administration at last Thursday's budget meeting.
The move has been deemed necessary because of a national dearth of trainee teachers, plunging the region's education service into chaos.
Commenting on plans to move existing staff around, Mr Farmer said: "All that will happen is that classes in schools will get bigger.
"We are aware of a lot of staff absences and this will make things worse.
"It will mean that staff that are already under pressure at school will have to try and cover those who are off. It is a recipe for disaster."
Council leader David Ross has blamed the Scottish Government, claiming it has failed to train sufficient numbers of new professionals.
Earlier this month, John Swinney, education secretary, acknowledged the problems faced by some local authorities and pledged more support to train new teachers.
However, Mr Farmer said this may not be sufficient, adding: "The problem is that a lot of trainee teachers are not coming into the profession.
"They are going into professions with bigger salaries, but the Scottish Government is not going to raise the starting salary of teachers any time soon.
"This is a crisis that is very real at a national level."
Mr Ross has acknowledged that some class sizes will rise as a result of his administration's plans, but denied that there would be a cut in teacher numbers in the region.
He also said that redistributing staff would slash a £3.4 million bill for supply teachers last year.
"We have between 100 and 120 teacher vacancies in our schools," he said.
"We can't fill these vacancies because there is a national shortage of teachers.
"Around 2,500 children in Fife's schools don't have a permanent, regular class teacher.
"We want to reallocate those extra teachers put into schools to reduce class sizes to fill as many as these 100 plus vacancies as possible.
"It will relieve pressure on heads, deputes and other teachers, and it will be good for education in Fife."