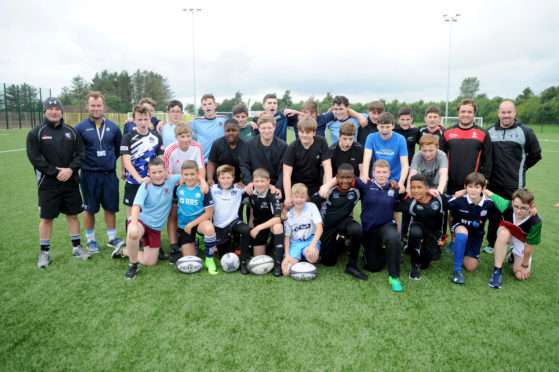 Changes which brought in an early Friday finish for Angus secondary pupils will not be introduced across the area's primary schools.
That assurance was given during delivery of the first full-year report card for the scheme which brought in the end of week half-day as part of a restructuring of the Angus school week, a proposal which generated controversy before finally being introduced in August 2017.
The changes have seen the successful setting up of youth activity schemes for youngsters, development of work experience opportunities and, according to police, have not led to any increase in anti-social behaviour on Friday afternoons, which some had feared might be an unwelcome by-product of the timetable alteration.
However, the report card presented to members of Angus children and learning committee generated some areas of concern for councillors.
It said: "The shorter day has resulted in an increase in activities offered at the end of the school day. Figures for the last four years are 112, 115, 123 and 154.
"Collaboration with local sports clubs has worked well in a few areas.
"In contrast there has been a reduction in the number of activities being offered during the lunch break. Figures for the last four years are 180, 185, 173 and 127."
The report added: "Data from the staff questionnaire shows that 36% of respondents were not aware of activities which are available on a Friday afternoon.
"A number of comments made in parent responses highlighted the lack of variety in the type of activities being offered and a lack of activity specific to young people with Additional Support Needs."
Officials have promised "rigorous" ongoing examination of the outcome of the changes at individual school level, with a pledge the Friday afternoon programme will be expanded to include further volunteering opportunities.
Children and learning convener, Councillor Derek Wann said: "It's clear that the schools have worked to transition smoothly into this change.
"While no change will be perfect, I think this is a good report."
Montrose SNP councillor Bill Duff said: "It is certainly pleasing to see that the police have been reporting that there are no problems, but I find the whole report a little but underwhelming.
"It doesn't reach any conclusion and doesn't seem to be a particularly brilliant endorsement of the changes."
Provost and Kirriemuir Conservative councillor Ronnie Proctor said: "I was one of those dead set against the Friday afternoon off.
"I think I have ameliorated in successive update reports, but there is mixed information coming out and one size doesn't fit all."