A meeting between Dundee City Council and families of pupils at fire-ravaged Braeview Academy had to be cut short after the school's head teacher became "overwhelmed" by questions.
Parents and carers were told at the meeting, held at the city's North East Campus last night, that children could be back in classes on the site in just over a month.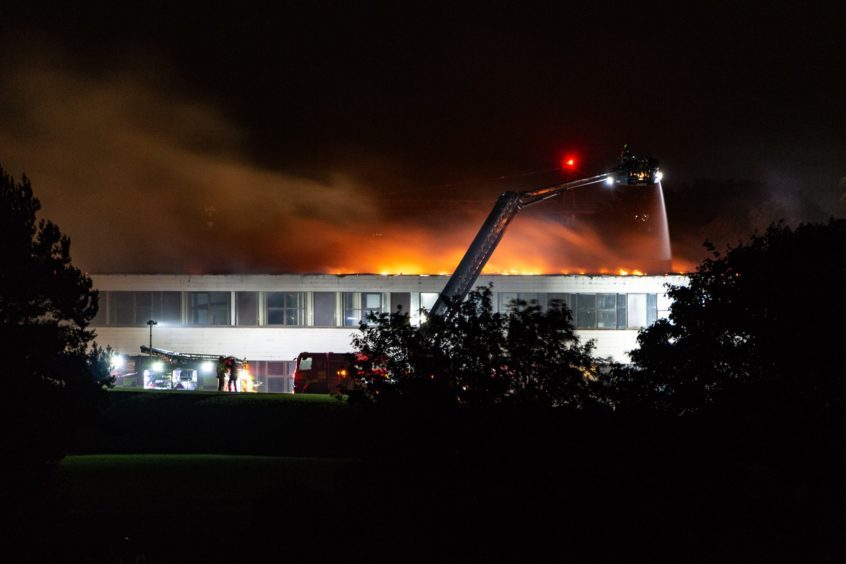 However, a question and answer session to give families a chance to address issues descended into farce as the meeting was ended an hour early.
The 570 pupils have been split between two other city schools – S1-2 to Baldragon Academy and S3-S6 to Craigie High – but some parents claim the provision of education has been badly affected.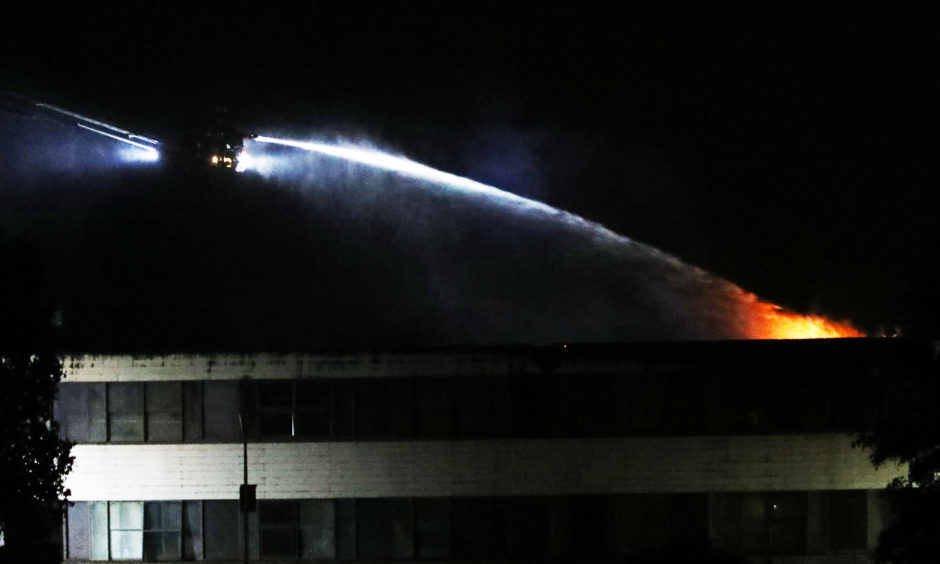 Absent teachers, shorter lessons, and missing subjects are just some of the complaints by families.
Some children have also reportedly been too afraid to walk the halls alone at Baldragon for fear of being attacked.
There is also anger over revelations education bosses were warned of ailing safety standards months before the blaze, which occurred on the evening of September 11.
The Courier was denied access to the meeting by Dundee City Council but parents last night spoke of an intense question and answer session.
Michelle Phillips, whose three daughters attend Braeview, said: "The room was getting frustrated.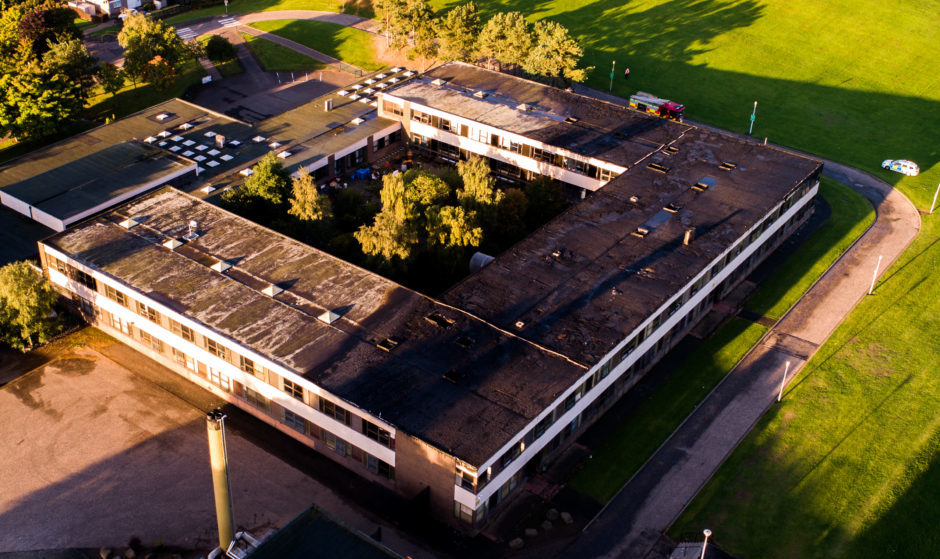 "So many people wanted to know what was being done about the problems with subjects such as English missing and shorter lessons.
"I think the consensus among most was that the meeting was useless.
"We were just told to ask questions individually instead of at the meeting but that isn't easy. It's difficult for people to find the time to get up to Craigie High to see her.
"They did not address any of the issues to do with the fire safety failings."
Parents and carers were told at the meeting the city council is working towards opening temporary classrooms in "high-quality portable units" on the school grounds by November 30.
Speaking ahead of the meeting, the executive director of the Children and Families Service, Paul Clancy, stressed that the date is "dependent on a number of factors".
He said: "Setting up classrooms and other facilities from scratch within the grounds is a major undertaking, and involves lots of unseen work like connecting utilities under the ground.
"Projects of this scale can unfortunately be subject to slippage in timescales.
"We will be very dependent on the weather and other factors outwith our control if we are to achieve that date, but I feel it is important that we share with parents and carers the target we are working towards.
"We have had huge support from our colleagues in City Development. A lot of work has already been done and we will all be doing our best to hit the November 30 date."
jkeith@thecourier.co.uk