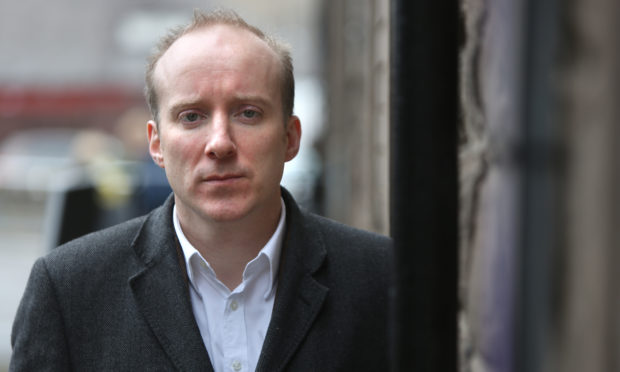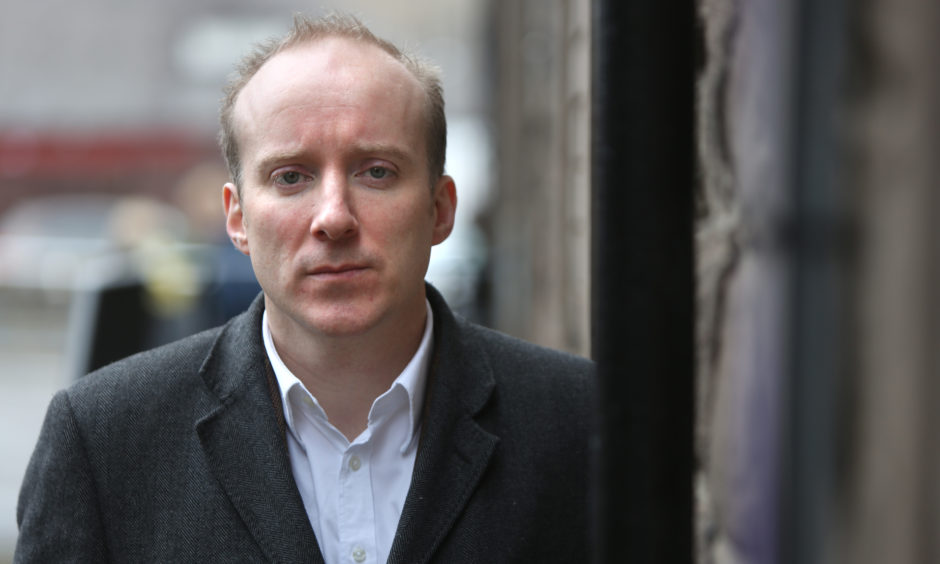 Madam, – I wish to respond to comments made by Councillor Michael Marra regarding Dundee City Council's proposals for the future of the secondary school estate (Proposed merger of schools branded as "totally unacceptable", Courier, January 21).
I am confused by his comments regarding one of our options for Braeview and Craigie, which is to merge the two schools.
At two separate briefings for elected members the Labour Group stated that in the wake of the fire at Braeview the option for a merger between the two schools had to be on the table.
This was an opportunity for the paper and all its options to be discussed and questions to be asked.
It was important to us that each of the opposition groups got the opportunity to discuss our paper prior to publication.
The Labour Group were aware of the report before it was published.
It appears that Councillor Marra is either not in the loop or, if he is, then there are splits within the Labour Group.
Indeed both could be true.
I would also note the Labour Group complain that any suggestion they make is ignored.
But when, as we have on this occasion, taken up their suggestion it seems bizarre that one of their group complains.
Therefore, I believe it is not acceptable for Councillor Marra to try and trash the work that one of our secondary schools has done in the last few years and ignore their good work to justify breaking ranks with his Labour Group colleagues.
Not a single thing he has said can be backed up with evidence.
In fact the opposite is true. If Councillor Marra has any decency he will withdraw his remarks and apologise.
The administration group has no view on which option we take forward other than we wish the opportunity to discuss with the two school communities and hear their views.
Whichever option is taken forward – and a merger is by no means a given – it is important we take the school communities with us.
Cllr Stewart Hunter.
Children and family services convener,
City Chambers,
Dundee.
Staying in the single market
Madam, – I refer to your correspondent Alexander Kennedy's letter (Tory Party to blame for Brexit, Courier, January 19) expressing surprise that some of us are critical of the role of opposition parties at Westminster who seem fixated on party tribalism and put dogma and opportunism ahead of the national interest.
The Tory Party in Government has tried, and so far failed, to achieve cross-party consensus on the deal necessary to achieve the best possible outcome for the UK as it leaves the EU.
It is all very well to blame the Tories, as has become de riguer in Scotland in recent times.
But how about the stated preference of the SNP, which is that the UK should at all costs stay in the single market?
This policy totally ignores the EU red line that staying in the single market automatically means the retention of the four freedoms: movement of goods, capital, services and people. They are enshrined and reinforced within the Lisbon Treaty and were happily signed off by the Labour Party in 2007.
In other words, staying in the single market is tantamount to staying in the EU, an option that was democratically rejected at the time of the Brexit referendum.
Since then, there has been a consistent braying of discontent by those who lost the Brexit vote and in particular by Her Majesty's opposition parties who try to gain electoral advantage for themselves.
This is the truly mind-boggling issue at the heart of the Brexit debate that has severely reduced the public respect for its political elite.
Derek Farmer.
Knightsward Farm,
Anstruther.
Unconvincing on IndyRef2
Madam, – I watched former SNP MP George Kerevan on Thursday's Scotland Tonight panel discussing Nicola Sturgeon's Indyref2 plans.
His upbeat, authoritative demeanour was betrayed by his unconvincing answers on whether the UK Government would allow it to, or Sturgeon would be stupid enough to, copy Catalonia.
Allan Sutherland.
1 Willow Row,
Stonehaven.
Cash back for Windrush?
Madam, – Can the Windrush applicants get their fees back too?
John Hein.
78 Montgomery Street,
Edinburgh.
Tall tales on hydro power
Madam, – There is a delusion that Scotland can be powered by hydro electricity.
In 2012 there was a claiming that 100% of Scotland's homes would be hydro powered by 2017.
The 2017 data was recently released.
In 2012 Scotland's hydro generated 4.8 terawatt hours of electricity, and Scotland's homes consumed 11 TWh, meaning 44% of Scotland's homes were powered by hydro.
In 2017 Scotland's hydro generated 5.4 TWh, with consumption of 9.8 TWh.
In that case 55% of Scotland's homes were powered by hydro.
Not 100%.
And little to show for 370 new hydro schemes.
Yet another tall tale on renewables debunked.
Geoff Moore.
23 Braeface Park,
Alness, Highland.
Wind farm green light in question
Madam, – Development of a wind farm at Greenscares, between Comrie and Braco, has been turned down by the local authority in view of 400 complaints.
Now one man sent by the Scottish Goverment has decided to grant permission for the development (Shock as wind farm refusal is overturned, Courier, January 21).
I wonder why?
Allan Bullions.
6 Glencairn Crescent,
Leven, Fife.
Slower speeds cut injury rates
Madam, – Hamish Hossick (Driving down the wrong road, Courier, January 18) incorrectly asserts that I am calling for lower speed limits on major thoroughfares. I have said no such thing.
The public support for safer speed limits is in relation to residential streets.
It appears Mr Hossick is unaware the city council carried out public consultation on the issue with a majority supporting safer speed limits in such streets.
In the West End Ward, there are many narrow residential streets with elderly residents attempting to cross and children out playing.
Mr Hossick selectively quotes a motoring organisation's claims in relation to 20mph limits.
The 20's Plenty for Us campaign has published many briefings showing extensive research that backs safer speed limits in residential areas.
Cllr Fraser Macpherson.
City Chambers,
Dundee.
Means testing for university
Madam, – Our SNP Government subsidises the middle class by paying the fees for their offspring's education.
Then they brag 10% are from a working class background. How much of the tax money used comes from a working class background?
It's time everyone was means tested for university and those that can pay do pay.
John G Phimister.
63 St Clair St,
Kirkcaldy.