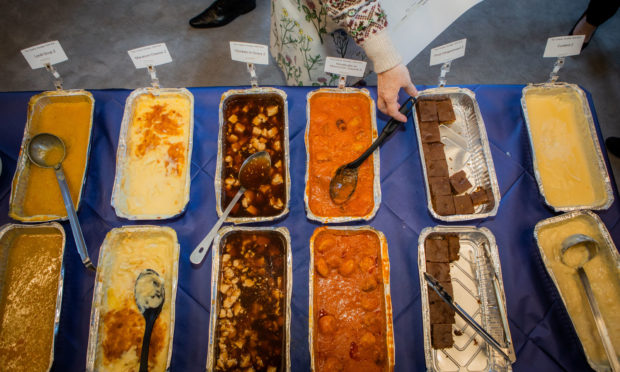 Councillors have narrowly voted in favour of plans to introduce frozen meals to primary schools in Perth and Kinross, at the expense of 50 local catering jobs.
The local authority has pledged there will be no compulsory redundancies as a result of the move which will see it join forces with catering services in Dundee and Angus.
Up to 41 members of staff will be offered training and positions in early learning and childcare, leaving a net loss of nine jobs.
The scheme is being introduced as Perth and Kinross Council looks to make £200,000 of savings through a review of catering services.
Colleagues in Angus and Dundee are also being asked to consider the implications for their services.
The frozen meals will be reheated locally after being cooked and blast frozen at Tayside Contracts' Tay Cuisine kitchen in Dundee.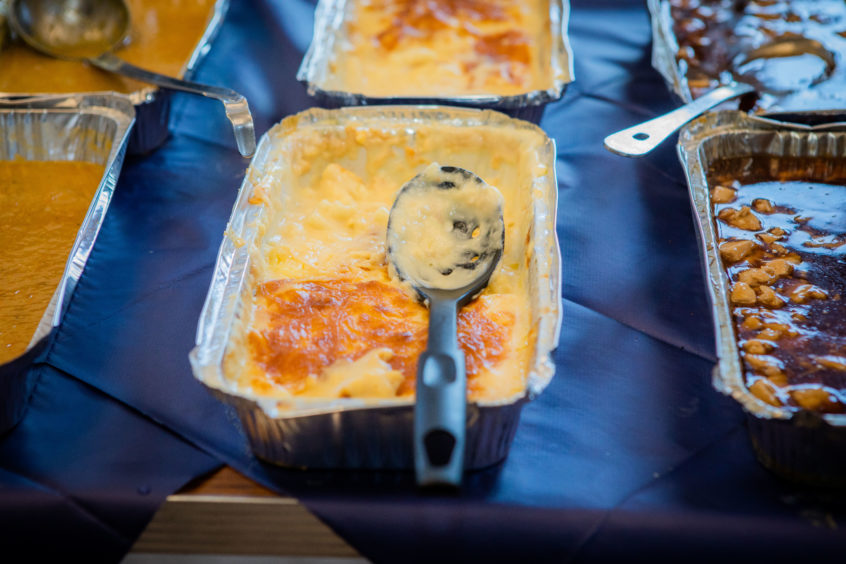 A month's worth of meals will be distributed to "hub schools" across Perth and Kinross and Angus and then on to nearby schools.
The scheme is based on existing programmes in Clackmannanshire and Glasgow City.
Iain Waddell, managing director of Tayside Contracts, said plans to base the head kitchen in Perth and Kinross had been considered but were deemed financially not viable.
TASTE TEST: Frozen food will soon be dished out at schools across Tayside…but what does a food blogger make of the meals?
Councillors were given the chance to compare the freshly made meals with pre-frozen ones before the plan was agreed at yesterday's lifelong learning committee in Perth.
Independent councillor Xander McDade criticised the plans for environmental reasons, and lamented the loss of relationships between pupils and catering staff, along with the job losses.
Tayside councils to consider money-saving 'super kitchen' school meals scheme
He said "Dundee was only central in Tayside to people in Dundee" and expressed concerns about how vehicles would cope delivering to rural schools in the winter.
Council officials said schools would always have stock in hand and if the roads are too dangerous for deliveries, it is likely the schools will also be closed.
Tayside Contracts currently provides about 3.5 million school meals to 152 primary schools throughout Tayside. The meals are made in 70 production kitchens and transported to 82 schools.
The cuisine centre in Dundee set to undergo a multi-million-pound transformation if the plans win cross-boundary approval.