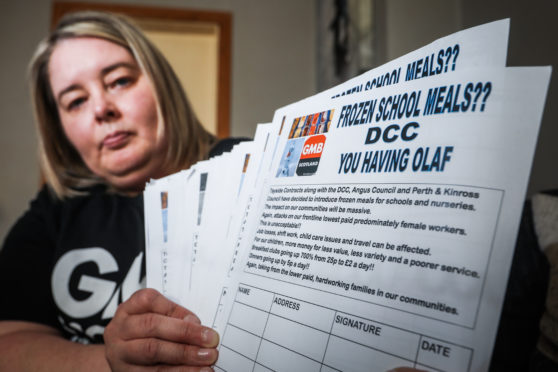 A union rep for Dundee's school catering staff has started a petition against the introduction of frozen dinners.
Stephanie Smith, an organiser with GMB, has collected 223 signatures online amid concerns that the proposals will lead to less variety in the meals served up in schools and nurseries and changes to staff shifts.
Staff and parents say they have been "kept in the dark" about the plans, Ms Smith said.
The new system, which will be centralised in Tayside Contracts' Tay Cuisine kitchen in Dundee, will see meals cooked and frozen in the city before being distributed to schools across Tayside, where they will be heated up.
The scheme is being proposed jointly by Perth and Kinross, Dundee City and Angus councils as a way to cut costs by a total of £1.1 million overall.
However, Ms Smith said there were misgivings about a lack of openness in the way it is being introduced.
She said: "My big concern is the lack of consultation with parents and staff.
"There was a meeting with the trade union and some meetings with staff, but it was basically being told 'we don't know anything, we can't tell you anything'.
"There has been no consultation with parents at all – some found out about the plans from GMB, and we're not even sure how many are aware at all."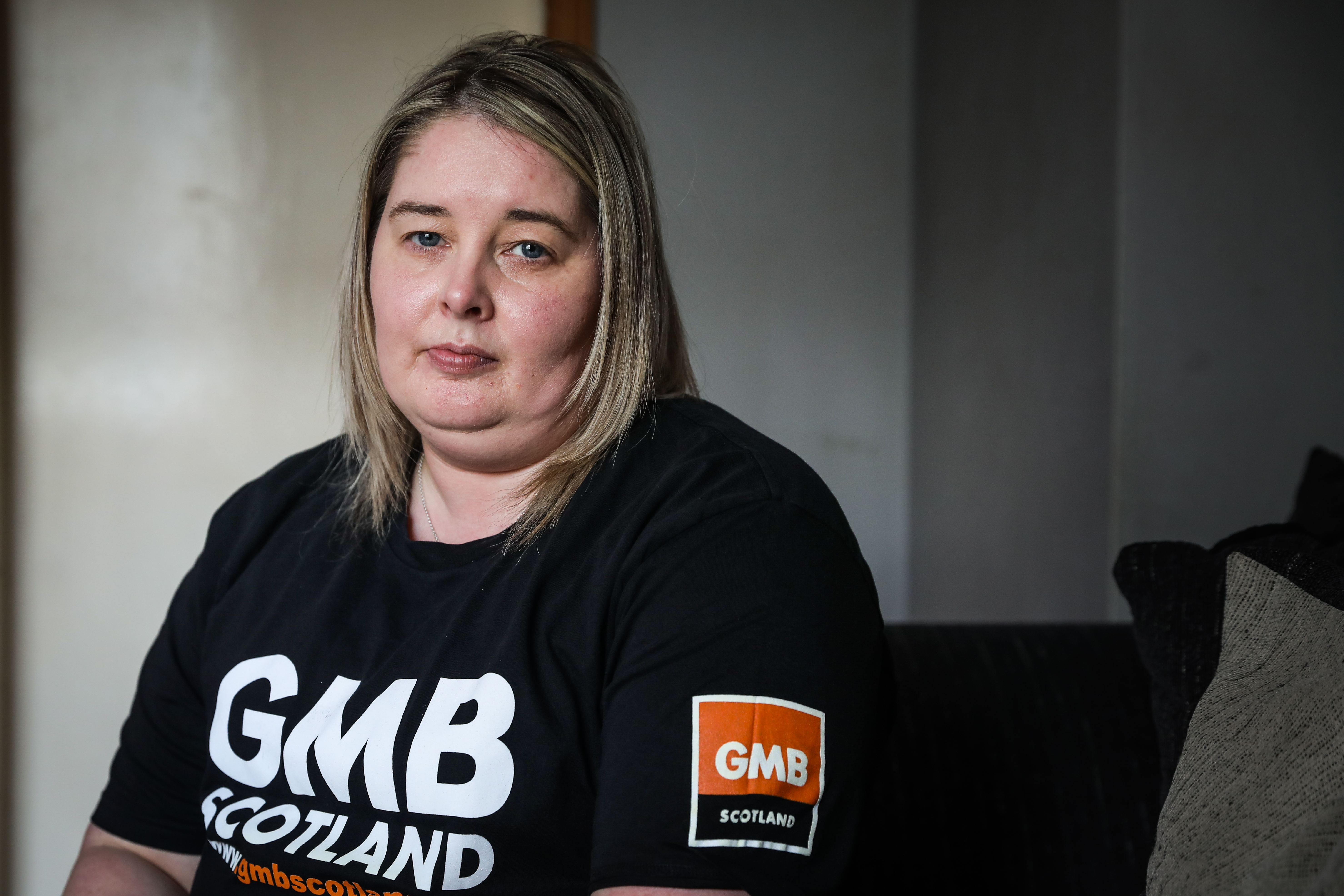 She said she had spoken to a number of parents who were anxious about how much variety their children can expect from frozen meals.
"Staff are also concerned about their jobs and their shifts – no one is answering their questions and they're too scared to speak out," she said.
"Everyone has been kept in the dark."
Ms Smith said there were currently around 40 cooks with "grade four" status, meaning they have the high level of skills required to prepare meals from scratch.
The new plans only have provision for four people at that level, she added, and workers are worried about what that means for their jobs.
"Will these people then be retrained and given different shifts?" she said.
"We've been told there will be 36 job increases, but nothing about the nature of the work.
"A lot of people have taken these jobs because the hours fit around caring for their own children, and if the shifts change then that may no longer be the case".
Dundee City Council and Tayside Contracts have been contacted for comment.